We all deserve to see nice designed and clean flooring when we come home lately after work and that's why we need to pay an interior designer to design our floor in the best way. Or, the other option is to follow our website with the best ideas. Hereinafter, I invite you to see 3D epoxy floor design for any room of your MODERN HOME!
Don't miss the ideas in this moment and also to read about fancy wall niches with combination of LED lighting that any room can have it, just follow this link and read about it. 
Nice bedroom epoxy flooring in 3D
We will start this post with the idea of adding epoxy floor in 3D that is themed by nature for the bedroom place. Scroll down to see this idea that is the very first idea of this post.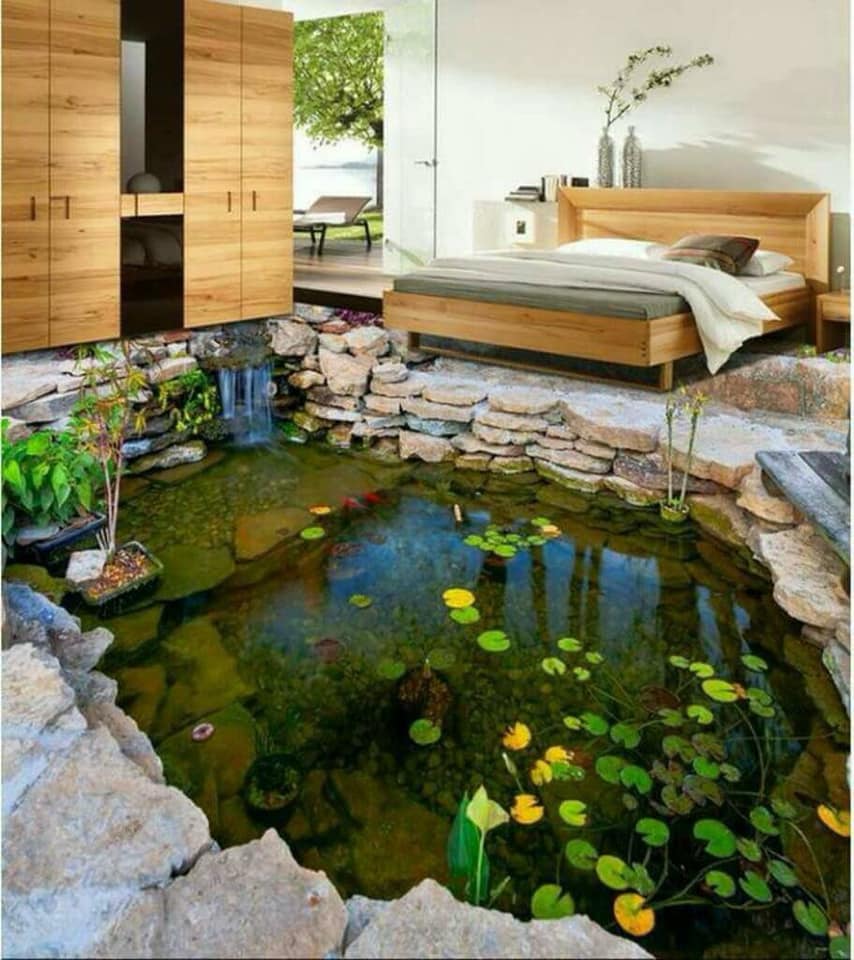 3D wallpaper flooring for bathroom place
Elegant choice for bathroom flooring and absolutely clean place for any people. Take a look and think if you will wish to walk on a tones in 3D and a river, wallpaper on the bathroom flooring.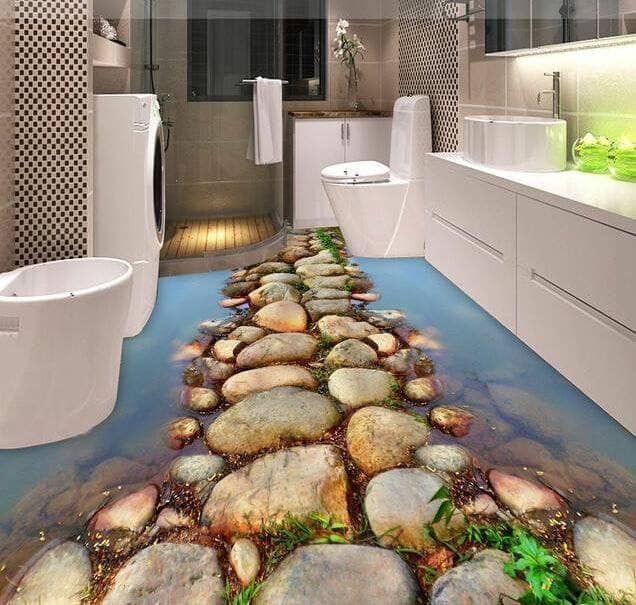 Bedroom flooring in 3D, theme The Ocean
You can walk on a floor with the theme Ocean, water and nature. You deserve to sleep in modern room and to adore the place when you walk here ever night coming back from work lately.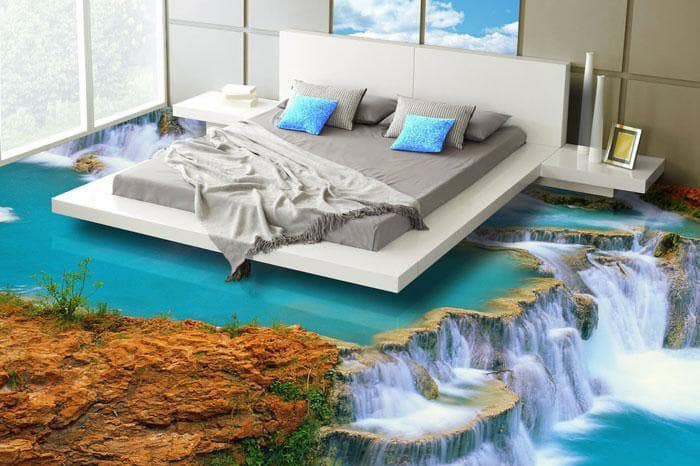 Optical illussion floor for sleeping room
Optical illusion is interesting theme for house walls and flooring and you can have different wallpaper for any room flooring of the house.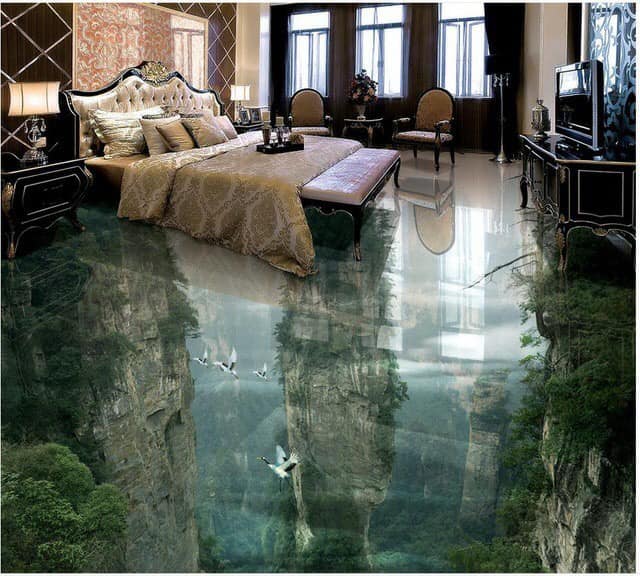 3D marble flooring in living room
If you thought that the epoxy floor is aimed just for the bedroom or bathroom place because these two rooms aren't visible to our guests that comes into the house, well you can also apply this floor for the living room place. Take a look in the following photo and see how will look this idea in your interior place.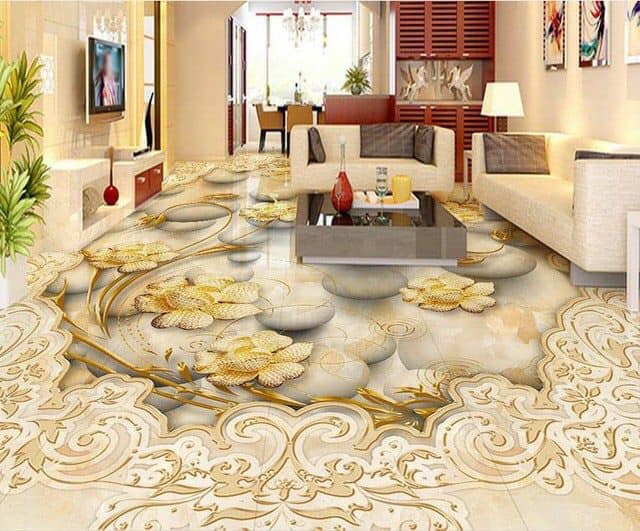 Dolphins themed wallpaper on the bathroom flooring
You can have refreshing bathroom place and to love this room each time when you come back from work and you wish to take a shower. Your bathroom can have this look if you choose this wallpaper for the floor.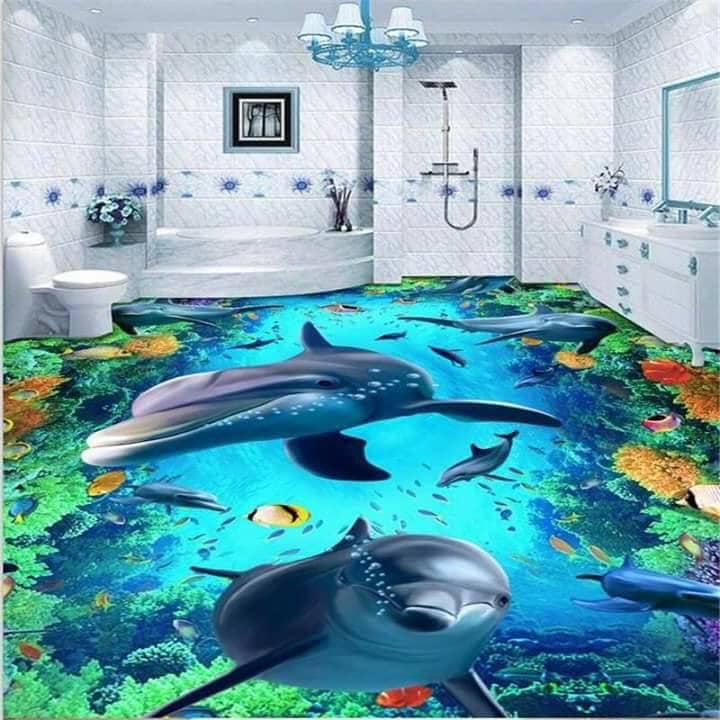 3D concrete flooring for entrance hall flooring
Entrance hall can have concrete flooirng in 3D and you can walk ther with a style. also, you will amaze your guests that are coming into your house to visit you and to to see your interior design.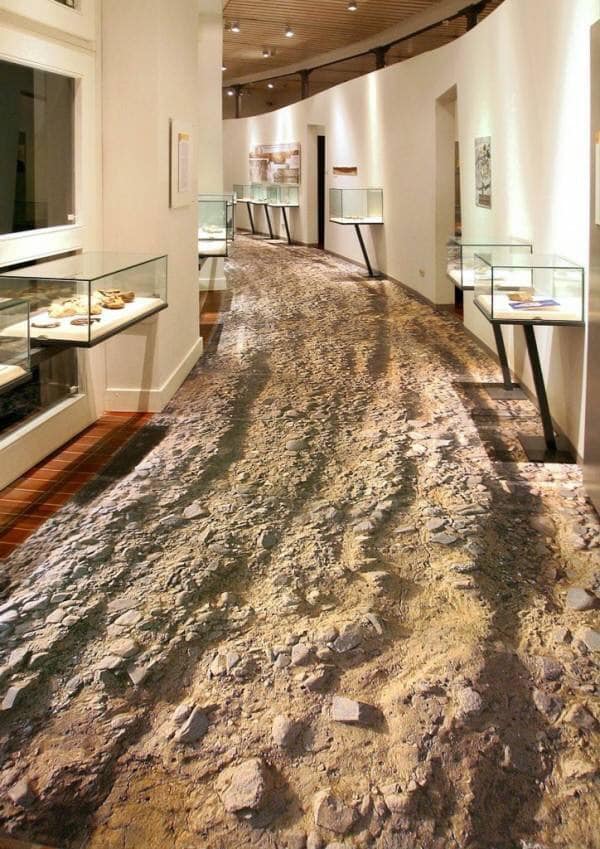 Nice bath flooring in 3D
Walk but watch, be carefull don't to fall into the water filled with frogs 🙂 I'm just joking, this is wallpaper in 3D, excellent choice for any flooring for any room of the house place.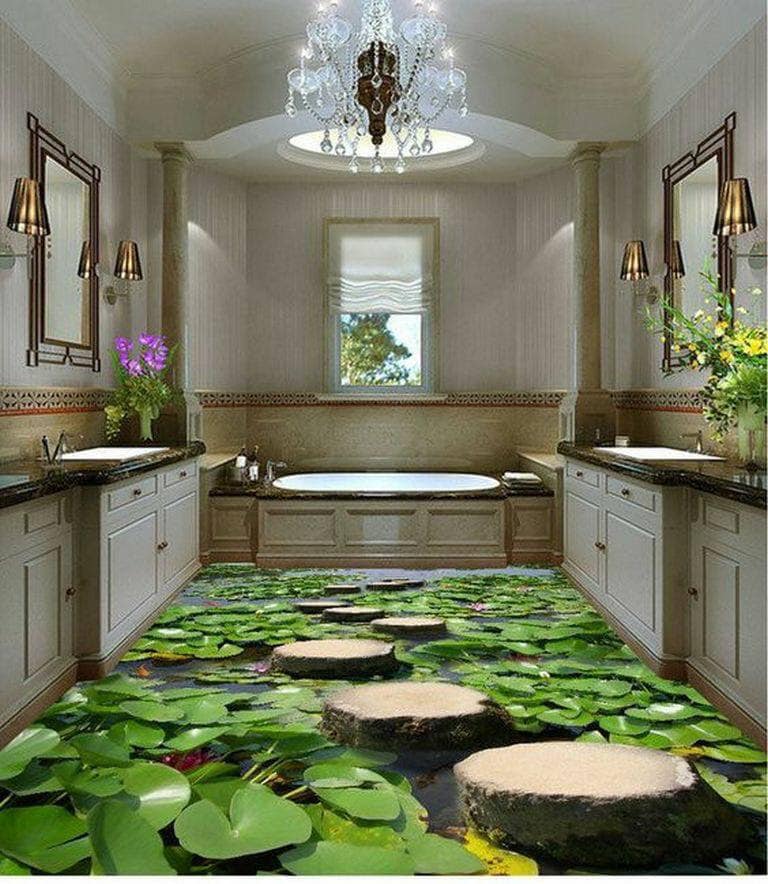 That's it my dear friends! Idea to idea, photo to photo, we are to the end of the post. But don't worry, we will be back soon with new ideas!