Hey friends. Weekend is the time for making creative things, made in super easy way and used to beautify our interior and exterior place. If you are curios about what I'm talking about, check these super easy pallet reuse ideas! In short, you will see how to make coffee table for indoor or outdoor place, how to make wooden frames for your bed, how to design the TV wall stand. All this just by reusing the old wood panels and wood panels. Give a new life to the old things and never throw it away, my dear and creative friends!
Keep following our website in future for finding more amazing ideas, one amazing idea is also our lighting on the floor, post shared yesterday on our page.
Pallet reuse for making bedroom frame
Our first amazing idea is one creative way to give new life to the old pallet and to make wooden bed frames that will beautify your bedroom place. No one will ever notice that this is a creation by yourself!
Wood pallet wall decor, do it yourself idea
Another cool way to reuse the old wood panels and pallets is to add it on the wall and to create one good looking wall TV stand and to beautify your living room area.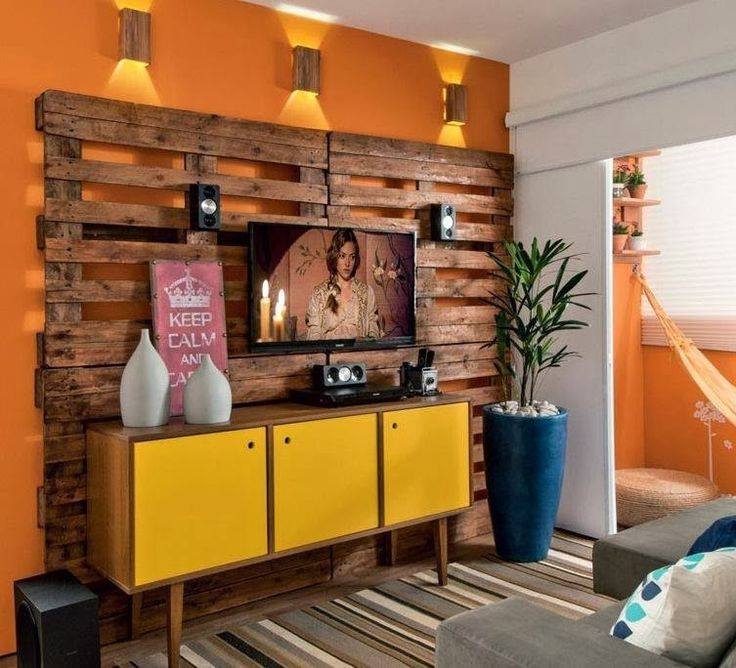 Give the outdoor place special look with handmade table
Reuse the old pallets and wood panels for making one cool table that will be the center of your yard, garden and backyard place. Find motivation in the photo that we found it with love, JUST and ONLY to inspire you!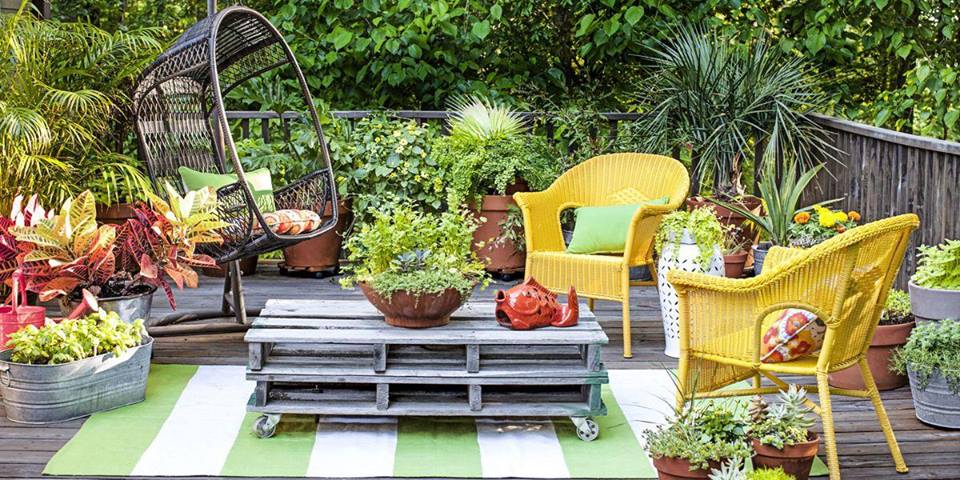 Bedroom pallet reuse ideas, nightstand table, bedroom frames and wall decor, 3 in 1
This photo is again about bedroom bed frames but as you can see you can also use the pallets for wall decor behind the bed and also you can make a bedside night stand table that will be your favorite piece of furniture for you sleeping room.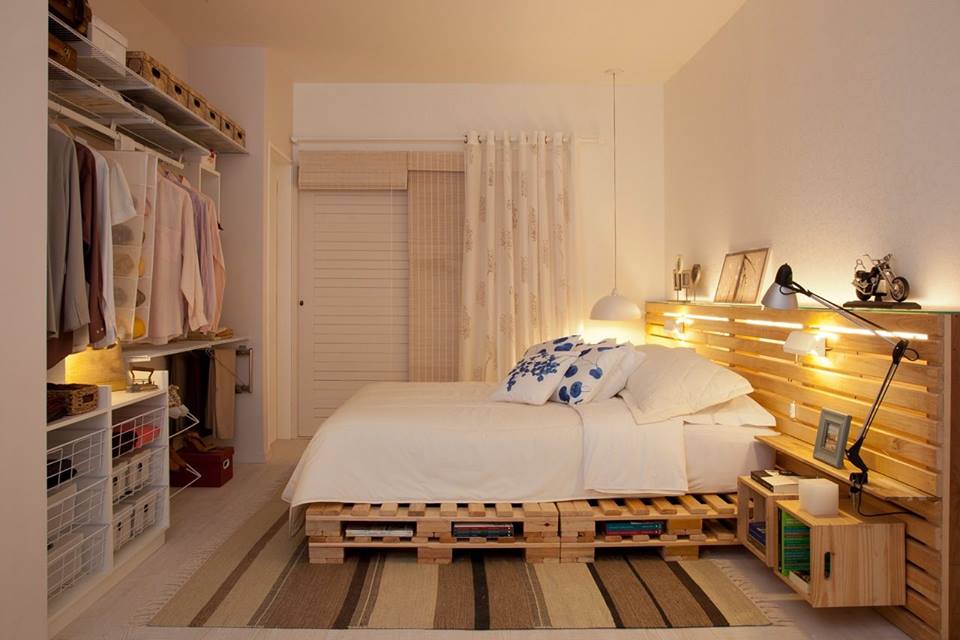 Beautiful kitchen table made of pallets again
This is also other great idea that will give you inspiration for your kitchen and dining room. This is cool idea that makes your home looking trendy and modern designed. Come on, take a look in this special design that won't take a lot of time and money for making it.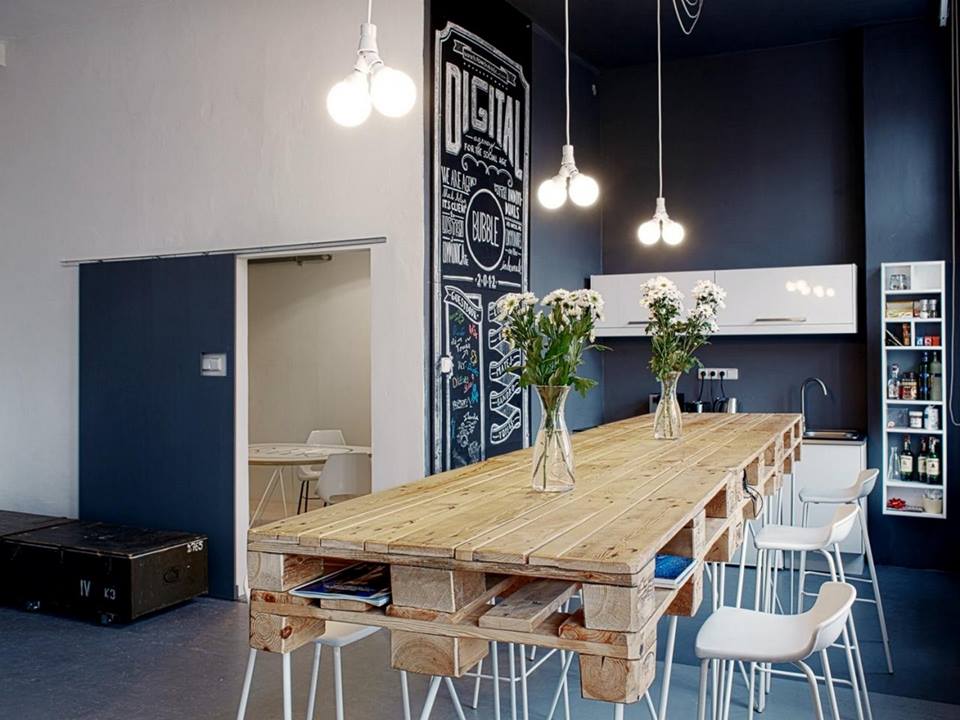 Coffee table made of pallet and easy for replacing
It's time to give you ideas about table but this time placed in the interior part of your house place. Make it and love it! It's so simple and easy. Replace it in your room, replace in the bedroom or living room and show your guests how creative person you are.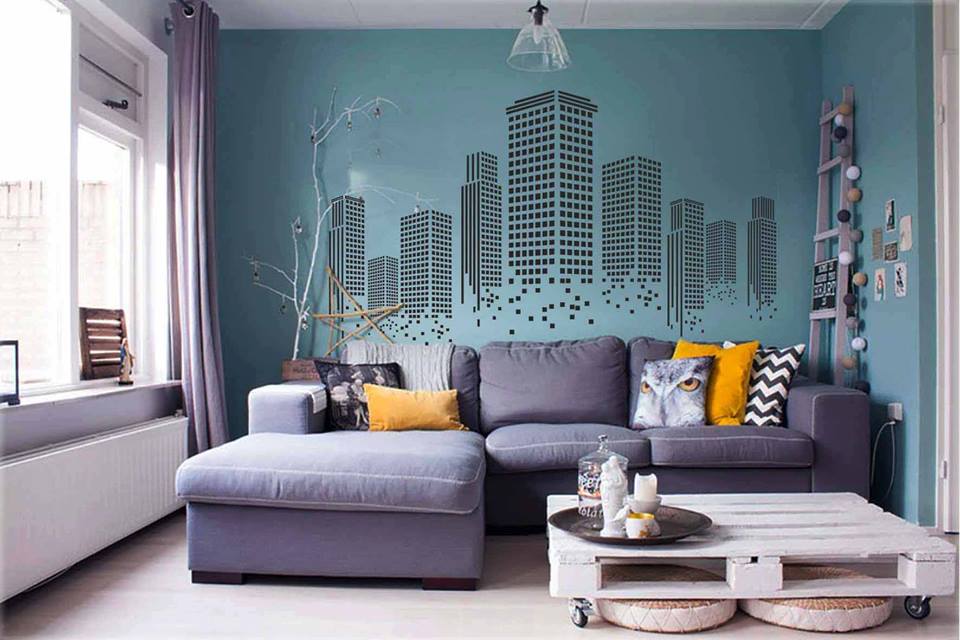 Home furniture made of wooden pallets
As you can see, if we are talking about pallets, our post will be large and we will finish with our 101 ideas. But, everything that is good lasts short, so here we are to the end of the post where we must say BUY to you. Stay in a god mood, have a great weekend and see you again in Monday with new energy!