Hey, there dear friends. Let's have a look at a gorgeous Christmas interior design and find an idea for our home place. Let's find idea for our home palce and HURRY UP to cheer up our home and get ready for the happiest moments of WHOLE YEAR. Moments eating dinner and dessert ( Christmas cake) with family, sitting under the Christmas tree and opening presents, feeding our dog, playing games with our children,
Enjoy and share the ideas with your friends these wonderful designs!
Create a sensational home place with these ideas
Don't choose dark tones for an interior place, but choose unique decor. In the following photo, we can see how to add light colors in the interior and get the needed result. Everything can be done with grey and white colors and there is no need for red ornaments and lamps.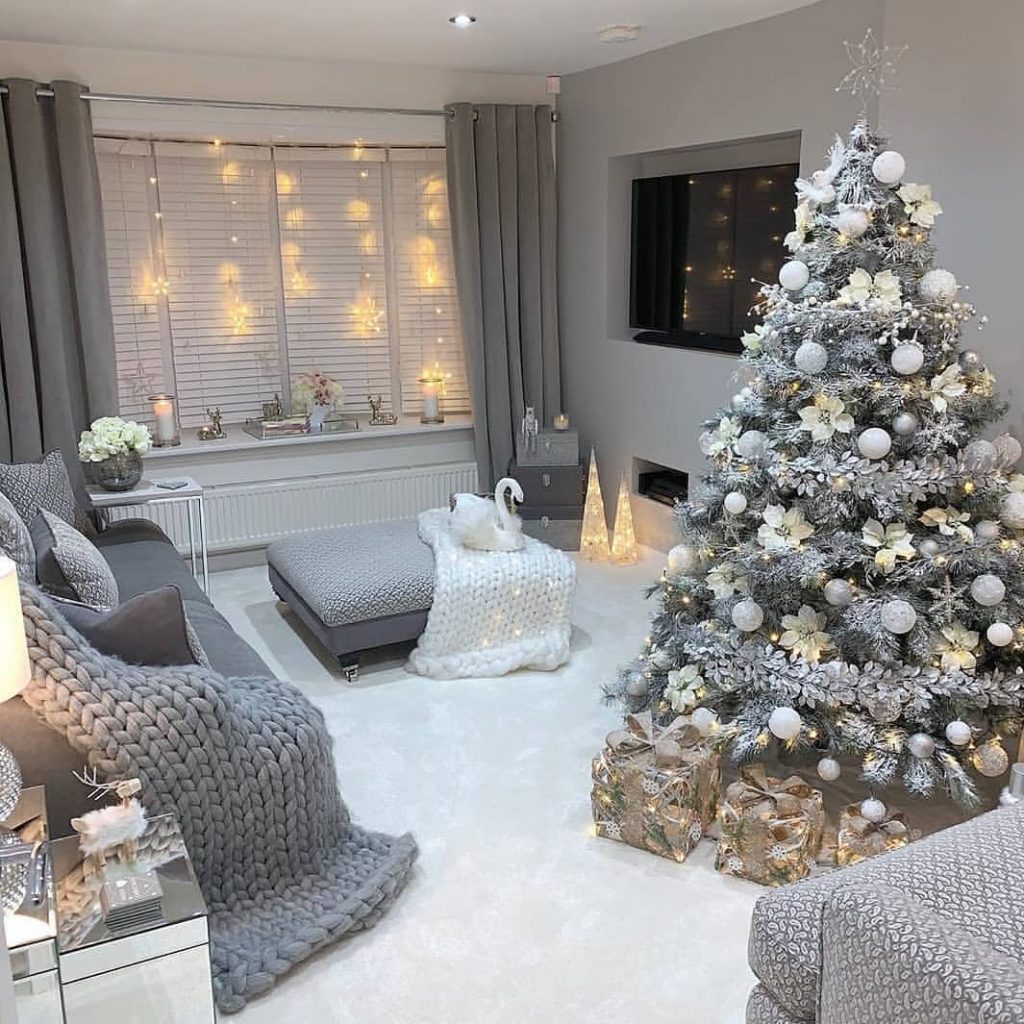 Christmas interior design for the living room
Choose this design for the room where you spent most of the tike from the house. Spent all your moeny for this room, to decorate the Christmas tree in the best way and to add other ornaments like is shown in the photo now.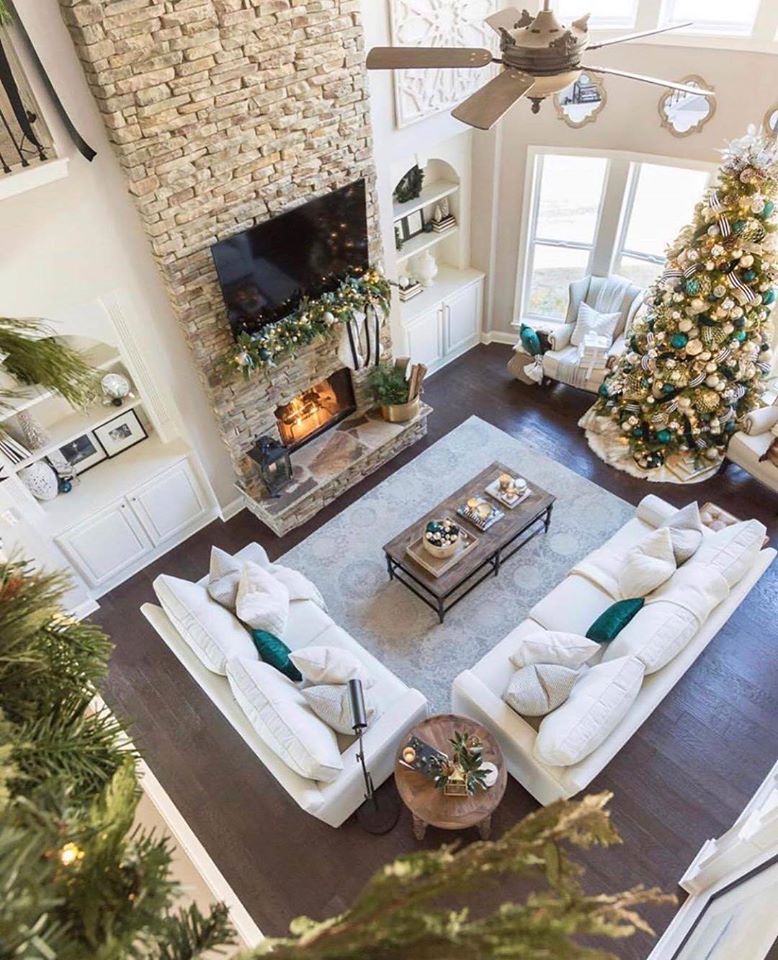 The best decor in the dining room for the New Year's night
In the third photo, we have something that will be interesting for every one of you. hope you will have time to be with us, to see the photos and find idea for your own home place!!! Take a look at the third photo from the post and have fun.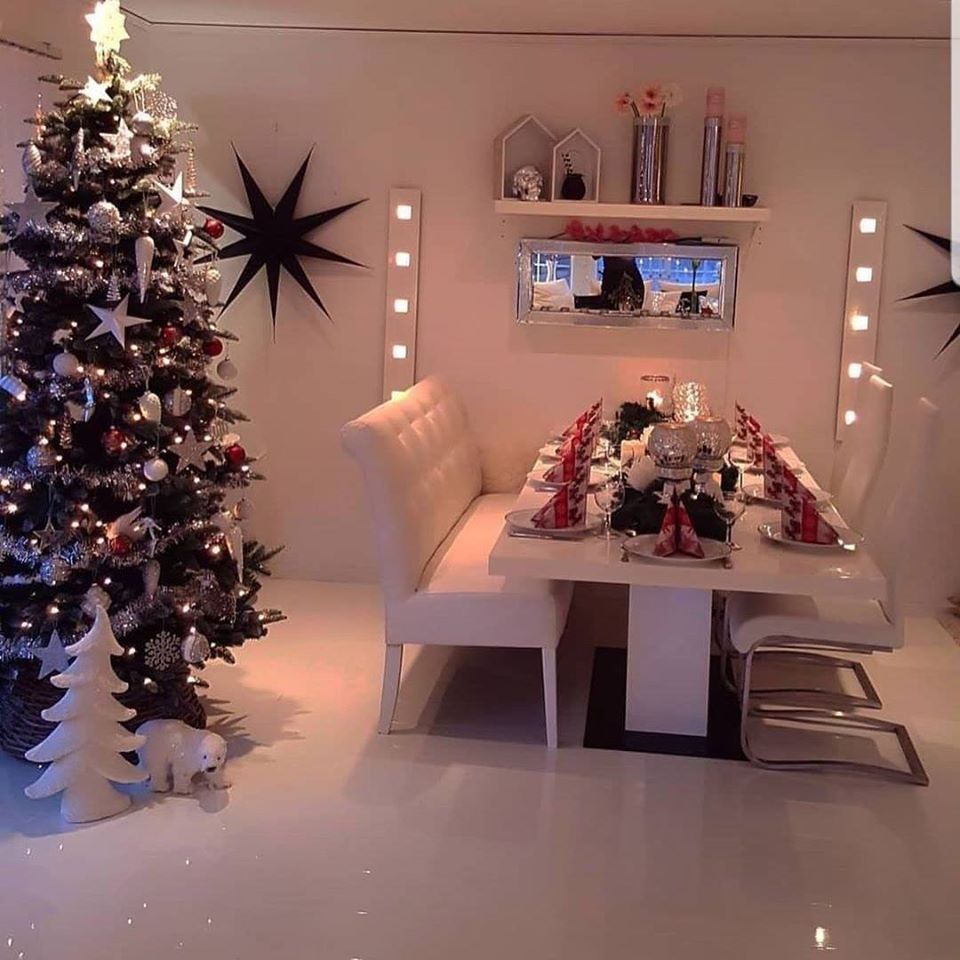 Combine red and white for interior place and get Christmas interior design
Those who don't want to combine grey and white can combine red and white and get one amazing interior place. A place to celebrate the New Year, place to have dinner with family, so happy moments under the Christmas trees! All this will come very soon, so let's decorate the home and wait for it!!!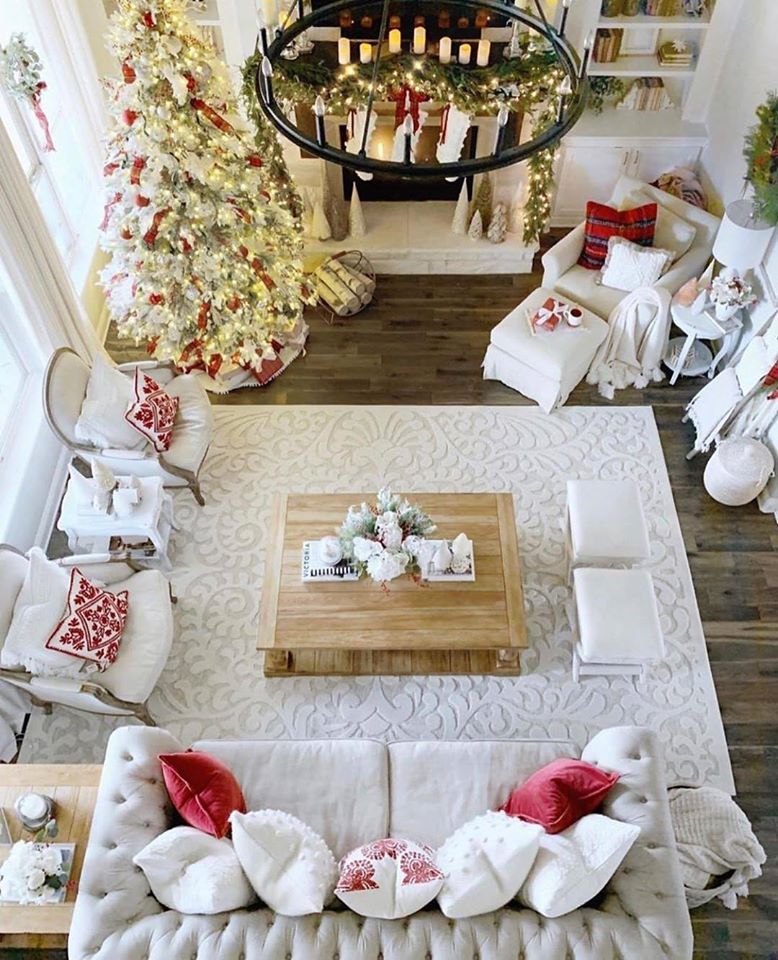 Well, if you are here, well done! You read the full text and saw all the photos we shared with you! Also, check how to make walnuts crafts and additionally complete the Christmas themed design. Bye and have a nice end of the week!!!