Hey friends, we have all faced with dusty bed mattress even if we pay attention not making dirty, we simply can't avoid this. We should clean the bed mattress one or two times during the year and this how to make this in an easy way.
Also, follow this link and read about how to add wooden false windows at home and having one amazing decor in the home or at exterior house walls. But first, learn how to clean the home, bedroom in an easy way! Don't forget to share with friends and inspire them too!!!
In the first photo collage you can see the three important steps to follow and cleaning the mattress in an easy way, but stay with us and we will explain you the details!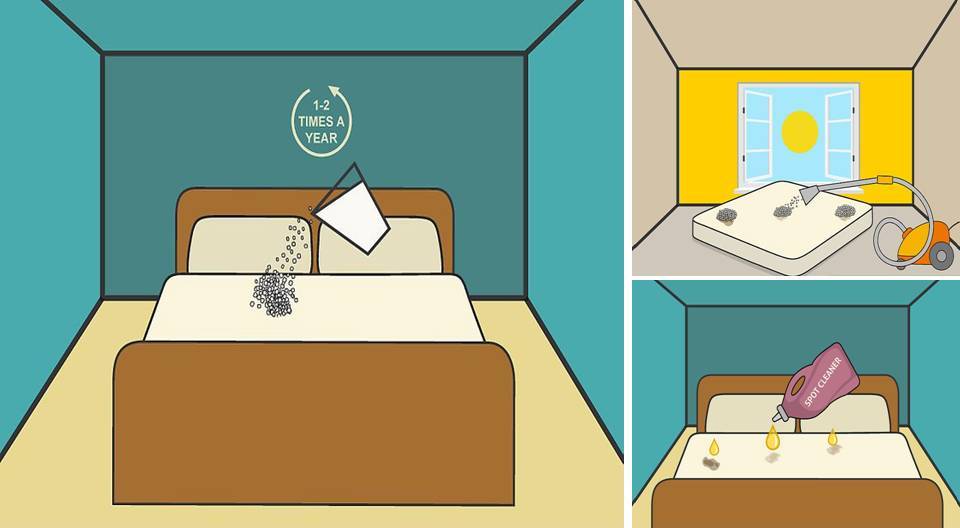 First of all, you need to prepare the bed for cleaning. You have to remove the bedsheets and wash them in the washing machine. Next, dry it.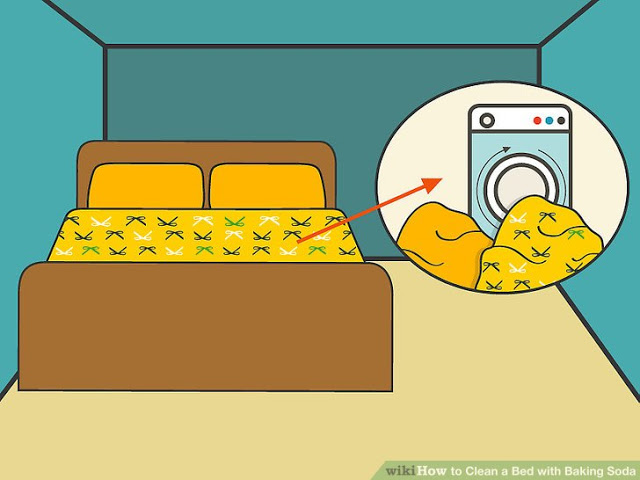 The second thing to do is to vacuum the bed and cleaning it from the dust. You must do this before adding baking soda if you wish to have an effect and clean bedroom.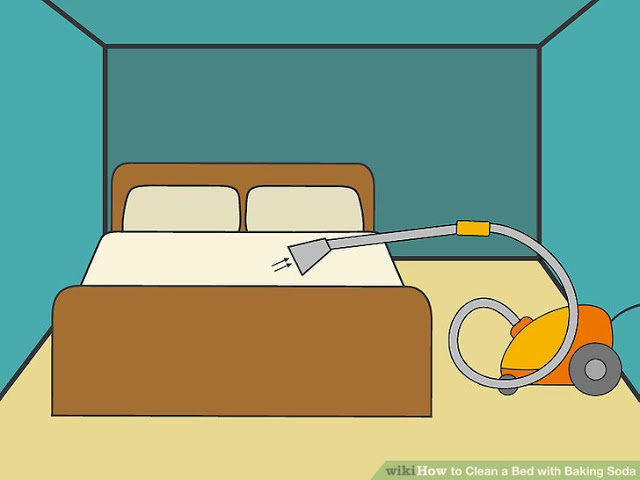 You can buy a spot cleaner and pour on the stains you have on the bed and to wait about half an hour and next to apply the baking soda. Follow the next steps that are following.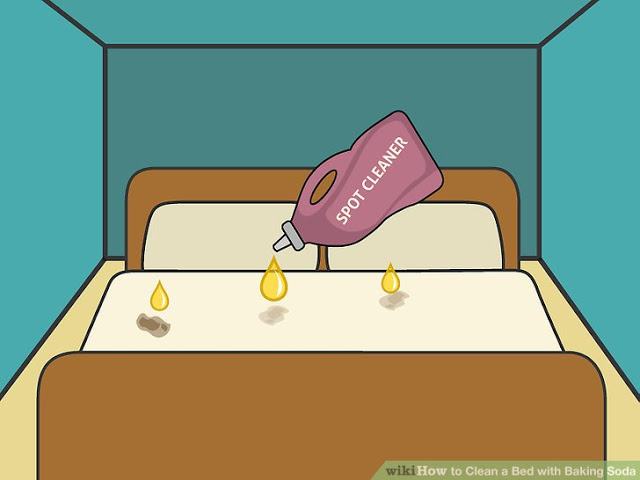 The next step is to pour baking soda in combination with hot water around 240, 700 ml. Don't add too much water if you clean it in the winter period. But if you clean it in the summertime, you can open the windows and dry it the matress in the easiest way. Follow the step now and also see the next step which will be the last from the post and cleaning process.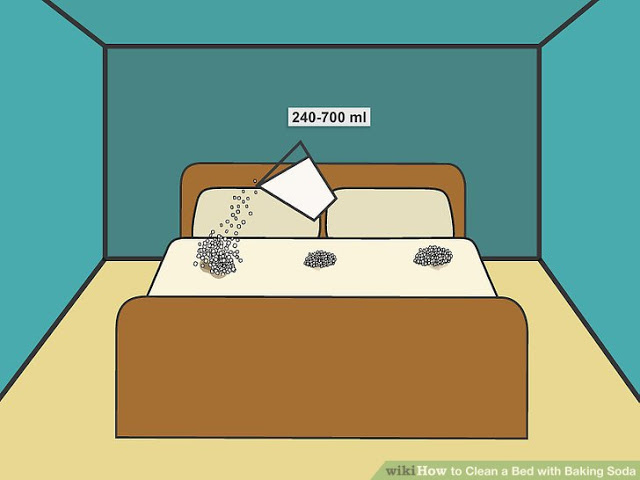 Now, when you already cleaned the mattress, you need to open the windows at bedroom and to put the mattress at the direct sunlight. This is the last step from the cleaning process. Hope you will clean your bedroom mattress now and you will see the effect of the baking soda!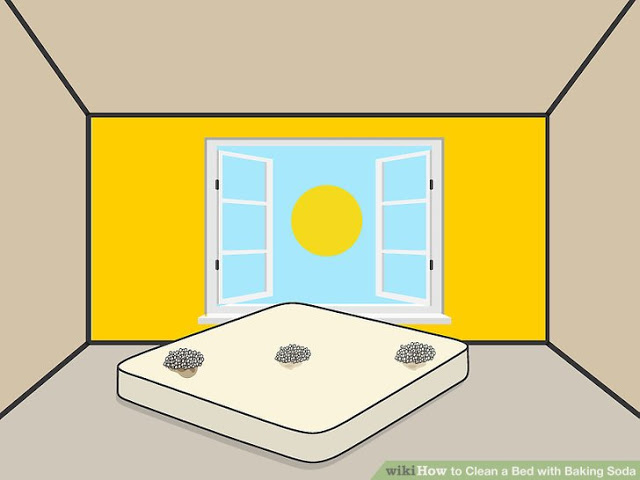 PHOTO SOURCE:
https://theultralinx.com/2019/03/minimal-interior-design-inspiration-191/
Thanks for your attention and keep following our page in the future to find other interesting things for the home, how to clean each room of the house and making this in the easiest way you can do. Have a nice working day and be with us tomorrow with new ideas!!!