Some people are sceptic of adding too many colors in their home design so their choice stays just to one color. If you are asking me, I think that we need to add different colors in the home place and to create one good looking atmosphere there. One room of our home that needs a little vibrant and positive vibes is excatly the room where we cook and eat our favorite food, I'm talking about the kitchen place. 
Add vibrant atmosphere and color in the kitchen place with colorful kitchen cabinets ideas like this in the following. By the way, check our space saving bed ideas that we shared on our website today with aim to give you an inspiration. Enjoy in the photos and amazing ideas!
Pink and green kitchen cabinet design
The first combination of colors for the kitchen place, in our post today, is about combination of oink and green which makes this room looking great. You have the chance to see how it looks this in the photo shared here.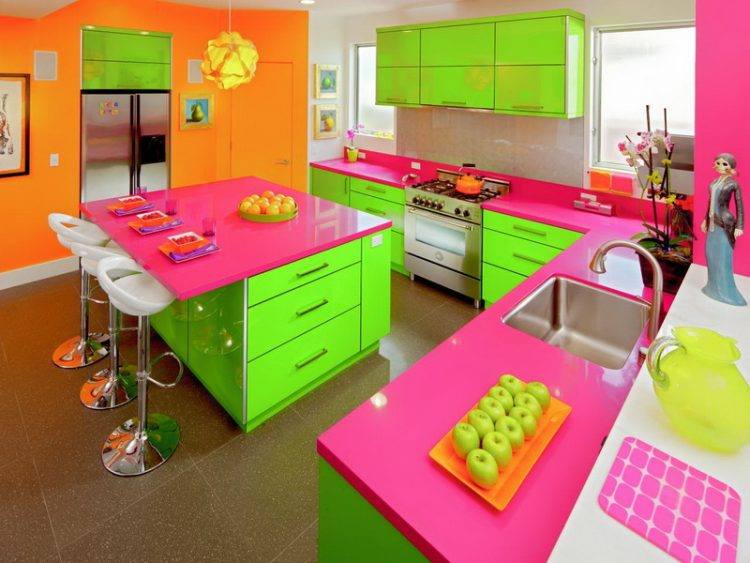 Make a mix of different colors for the kitchen place
Your kitchen cabinet needs a lot of colors mixed together and your kitchen will be looking as a magical place.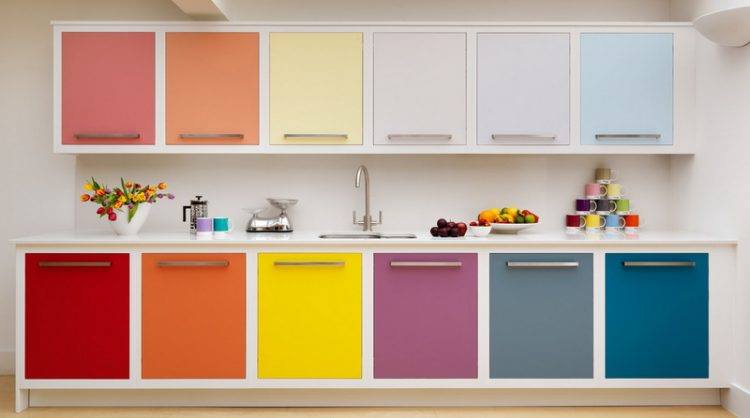 Combine orange, green, pink and blue in the kitchen place
This is great design of one refreshing home place, as you can see in the photo shared hereinafter. If I would have a kitchen like this I will spend all my day cooking here and what about you?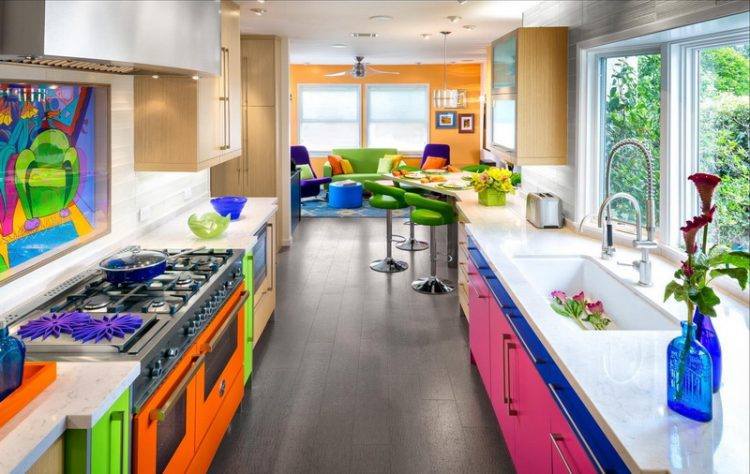 Don't be sceptic of using different color for the kitchen room
Add a lot of colors to beautify the cabinet of your kitchen place. Come on, inspire yourself in the photo here which is so amazing and example of modern style.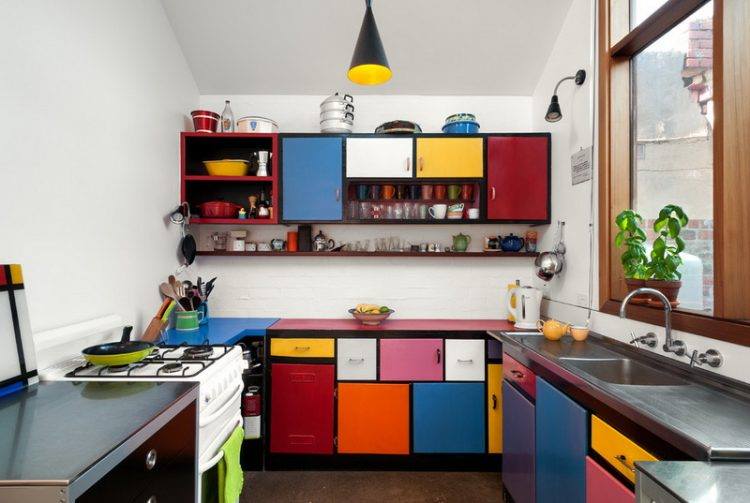 Colorful kitchen design of cabinets
This is one idea of amazing kitchen design and your task is to take a look in it.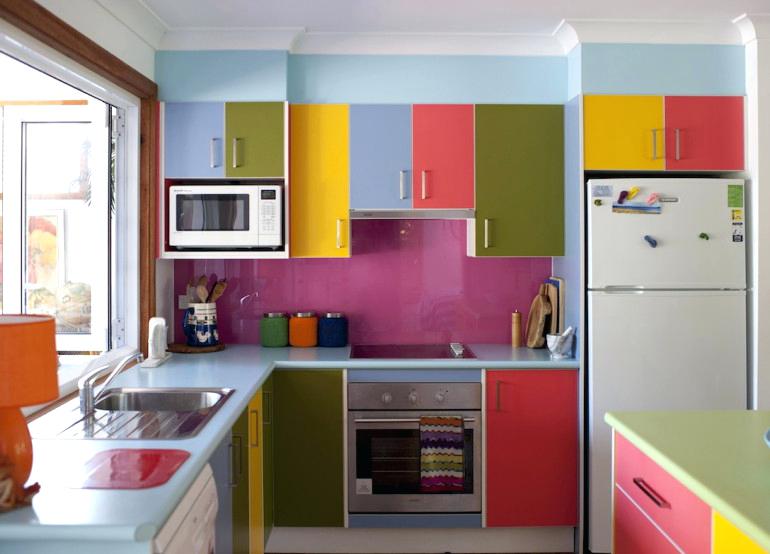 Make a combination of blue and yellow colors in the kitchen place
The last combination idea is about blue and yellow colors which you can see in the photo here. This is the idea that you need for your home place. What do you think, will you use this idea for your home place?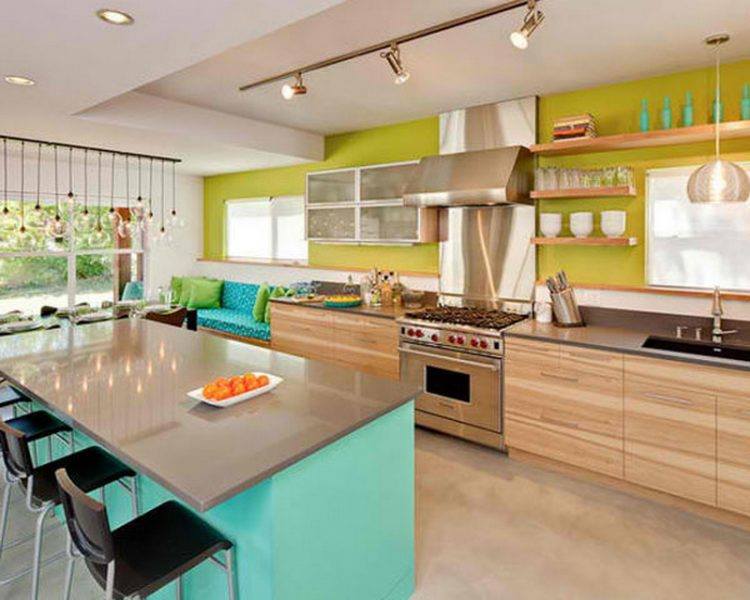 White and yellow kitchen cabinet
The combination of white and yellow go great for any type of kitchen design. Take a look in this photo and motivate yourself.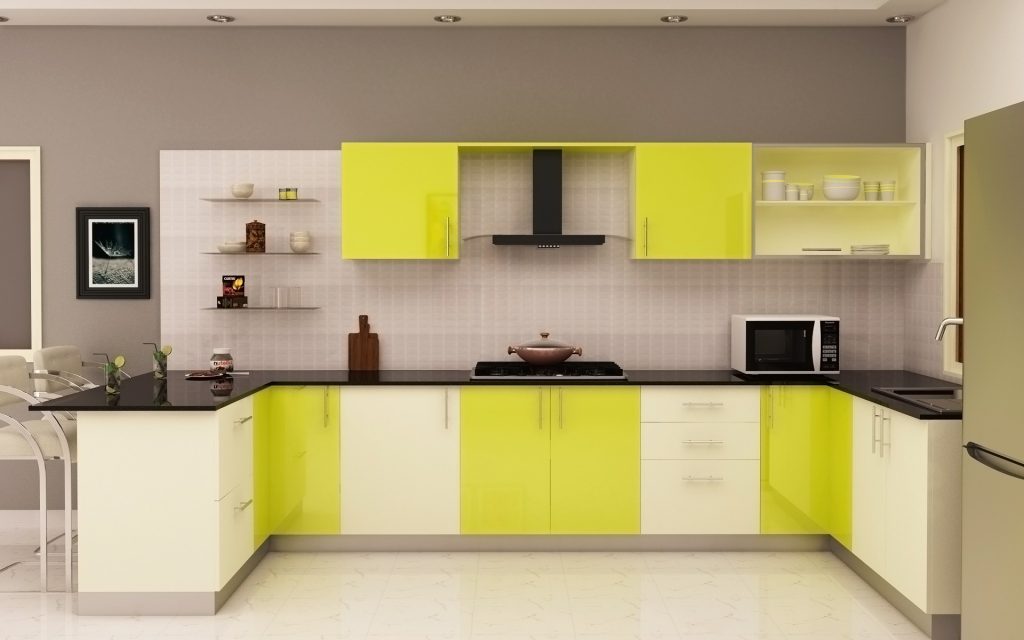 What about this amazing vivid kitchen?
Red, pink, yellow, blue, white, black, cream… Imagine to have all these wonderful colors as a part of the kitchen place. It would be great and spectacular to have a kitchen like this at home.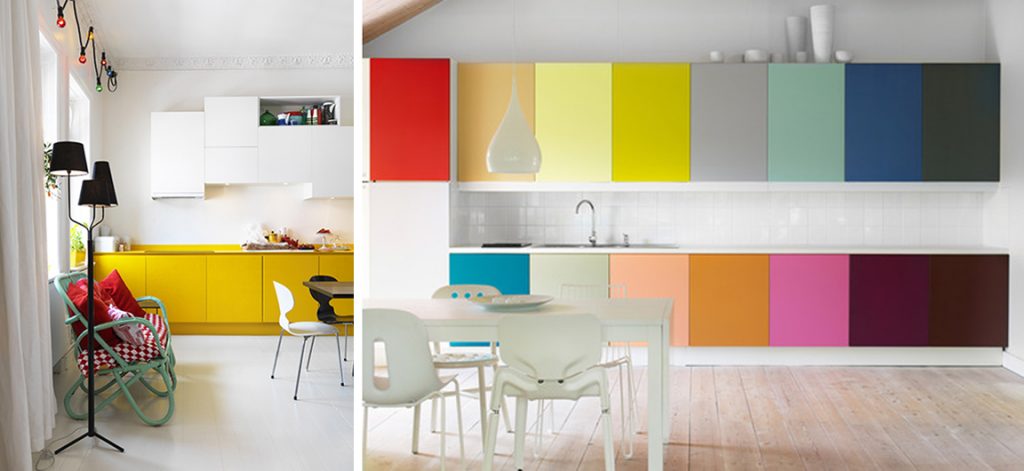 For the end of this post, I just want to thank you for your attention and to invite you to keep following our website in future. Have a great weekend and be with the people that are your favorite!