Pure surface and clean horizontal and vertical lines are the main characteristics of these modern, contemporary chest of drawers that we will present you hereinafter. People with style can clearly understand this combination and characteristics which makes this piece of furniture necessity in our home place. There are no handles because these drawers function with push and click open mechanism which offers you clean furniture in every moment.
I don't want to keep your time so, let's go the topic of this post and to see the photos of the contemporary chest of drawers. Call your partner, consult with him/her and together make the best choice for your sleeping room, living room or an entryway chest drawer.
Contemporary purple chest of drawers
Even though there are people nowadays who prefer to add wall shelves and to store the things they have there so everyone can see it. But, also there are people who want to hide their private things and they definitely choose these designs.
Modern white drawers with lights
This is one modern design of drawers that people add in the bedroom but in my opinion, it will look great both in the living room place. What is your opinion about this?
Red chest of drawers for an entryway place
An entryway place always needs some extra place for storage to the shoes, so this can be your choice. Don't think twice about the colour this is hit, passion, trend and new fashion 🙂
A contemporary design of drawers
This is my favourite design of all from this post, take a look and tell me in a comment if you share the same opinion with me. Enjoy!
Push-click open mechanism for modern drawers
If you are asking me, I think that if you are in dilemma about choosing nightstand table and chest drawers this is the thing you need. Add it in the bedroom and use it as a nightstand table also. With these drawers you will have a clean home because you don't have a need to touch with hands there is an open mechanism that it's really practical. Have a look in the photo below!
Mid-century bedroom nightstand with drawers
This is the thing I was talking about previously in the photo. Take a glimpse in a modern design that every bedroom can have it.
Italy brand modern chest drawers for bedroom place
Let's finish this post with an Italy trend and brand 🙂 There you have a modern piece of furniture for your sleeping room, so don't waste your time and be a person with a style, steal our ideas and copy in your home place. In every post at the end I am telling you to share these ideas with friends and to inspire them and now I will tell you do not share the ideas but to keep the style jealousy just for yourself! Thanks for your attention!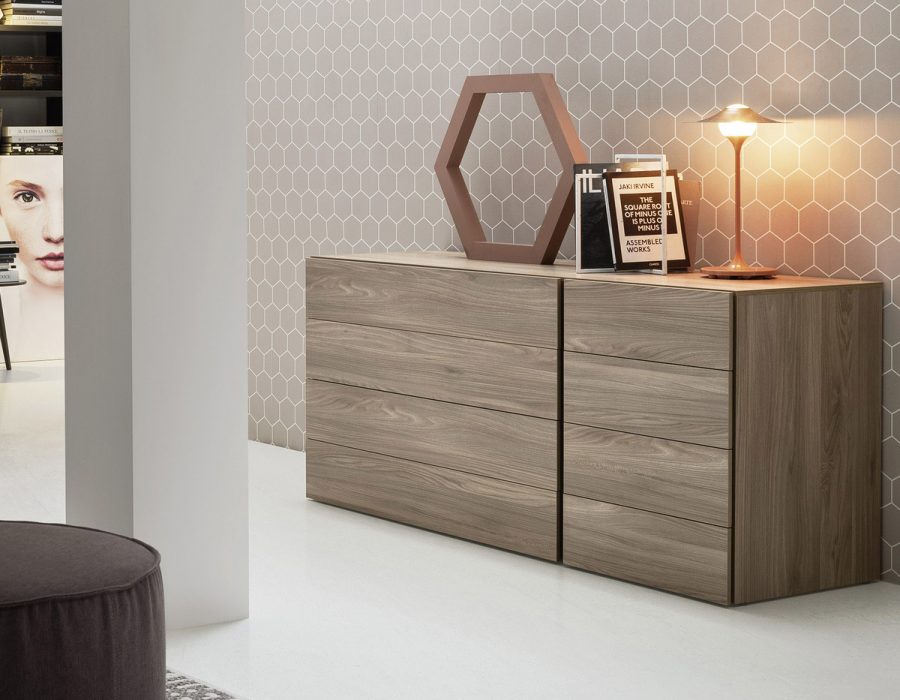 Photo via www.apinterio.com