In this post, we will show you the coolest ideas about old jeans reuses, ideas that you can make it at home. Our old jeans reuse ideas will show you that you can cover the kitchen tools, you can cover the flooring by making a carpet of jeans. You can also cover the old couch at home by using old jeans and if you want to know how to do that, follow our post to the end and find out. 
In the following, you will see how to cover the flooring with carpet, rugs made of old jeans. You will also see how to cover the old pallets bench by using the same material.
By the way, check our last post that is about how to create the cutest garden room that you have seen ever.
Cover the old sofa with the jeans you don't wear anymore
Make a modern armchair and sofa for your living room and enjoy in the design that you have made just by yourself. Take a look in the photo here and get an inspiration from.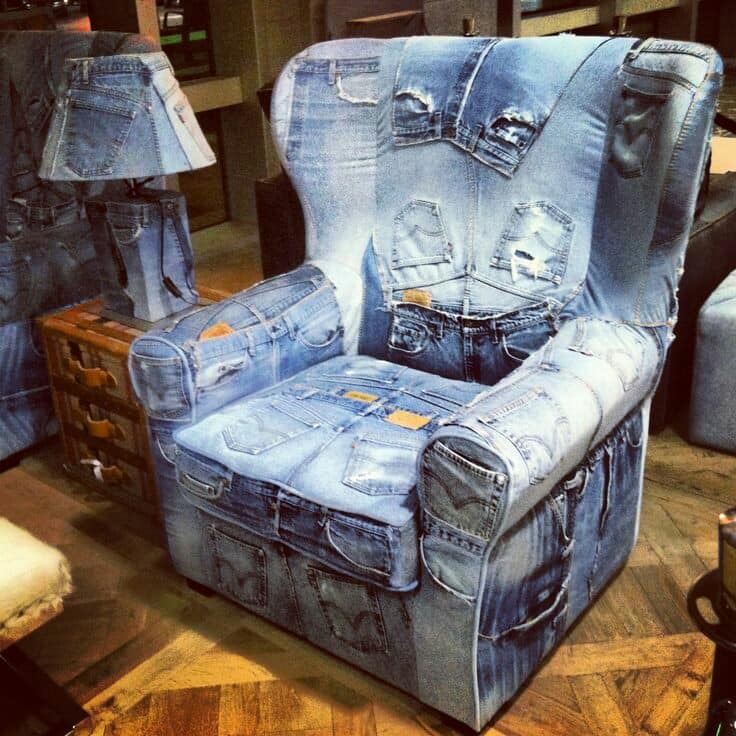 Cover the old sofa in home with the reuse of old jeans
Reuse the old jeans with this idea and cover the sofa in your living room place. this is the thing that you need to do in your extra free time.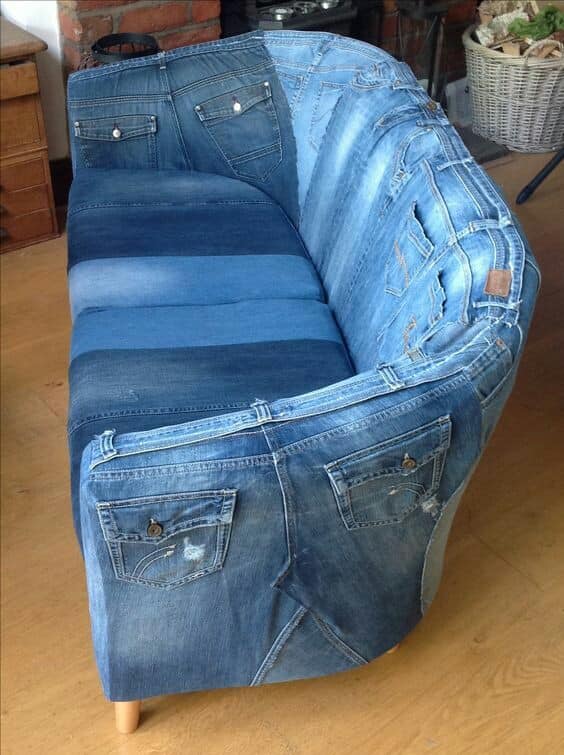 Make cool rug by reusing the old jeans
This is cool idea that won't take you a lot of time. Make a rug for the flooring and walk in a style. But, if you still have enough time you can also make a carpet and to have the best flooring covering in home.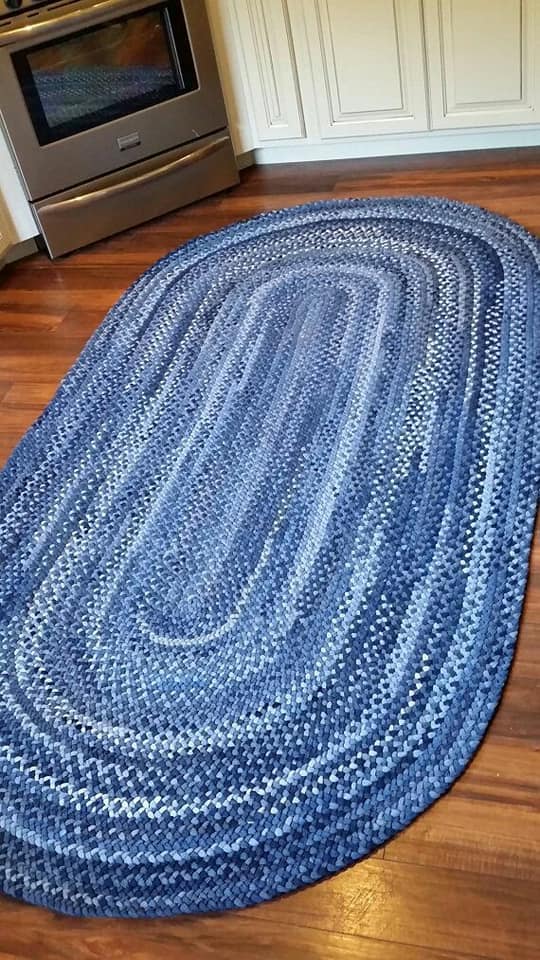 Cover the flooring with denim carpet made by yourself
Be creative and make something beautiful that will cover the floor in your home. draw inspiration from the photo here and enjoy in the design of the carpet, modern and good looking.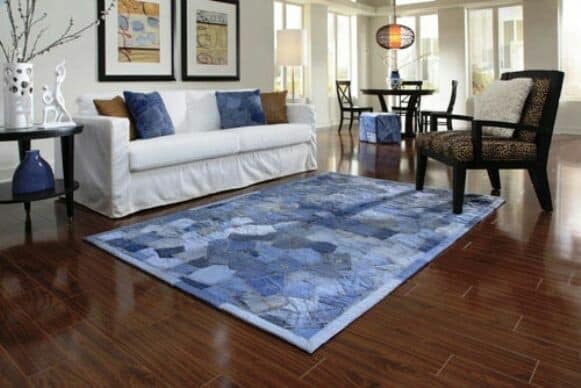 Also use the denim for the kitchen place
The old denim can be also reuse for the kitchen place and to cover the kitchen tools and stuff. If you are still wondering how will look all this, feel free to check in the photo here. If you want to hear my own opinion, I this that this is cute and creative idea and will took the perfect part of the kitchen. 
Make modern sofa in interior by using the old pallets and denim
Cover the old pallets bench with denim and old jeans. You can make the most creative sofa at home and to enjoy in the design made only by yourself. By the way, you can make the same sofa design for the outdoor places.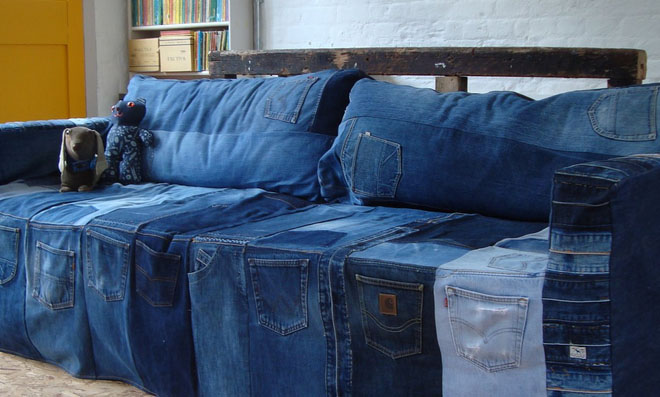 Thanks for your attention and go in your home, find the old jeans that you don't use anymore and make an art of it! thanks for your attention and I really hope that you will be creative in future and you will keep following our website!!!