Hey friends. this post is for those people who are creative and wish to share their creativity with other people or to keep it just for themselves. I'm talking about how to make creative kitchen bar from reusing the old jeep at home. Be creative and try to make it but first check the instructions here and check the photos below to make the things clear and to find inspiration in it.
READ ABOUT: Cute square wall shelves for making the home looking nice.
Take a look in the first photo where the Jeep Cj 5 Brewser sets new standard for all houses bars and also see the other photos if you want to see the kitchen bar from the other perspective??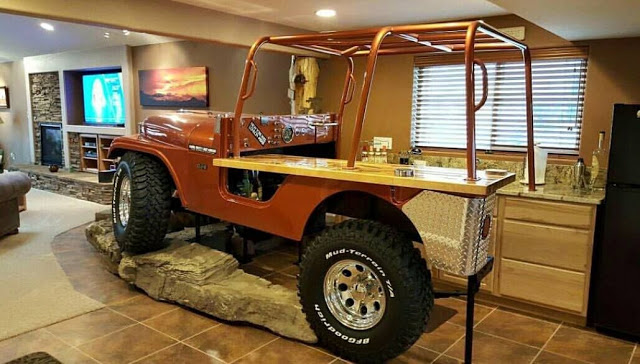 If you have some free time also read about our house plans for exterior and interior place that can help you a little with your home design and plan. Now, check the second photo and see the other perspective from the kitchen bar, take a view in it dear friends.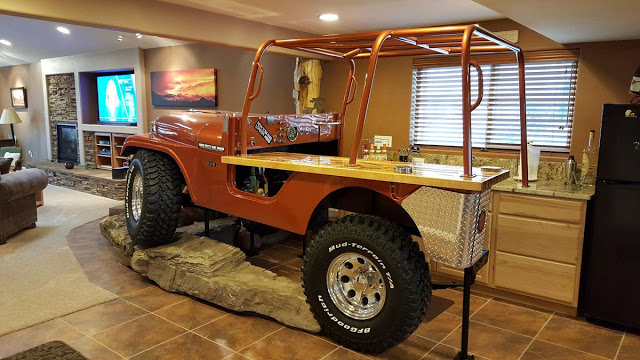 Come on, take a look at how looks the inside from the kitchen bar and welcome, what you will drink now? 🙂 🙂 🙂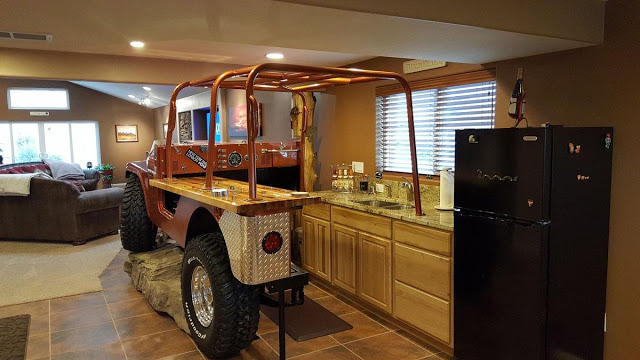 As you can see from the front part the Jeep stands full and from the other side is cut. I think that this is great reuse of some old Jeep that is damaged in some car accident. This is cool reuse, So I recommend it to all those creative souls that spend their time making things for the home place.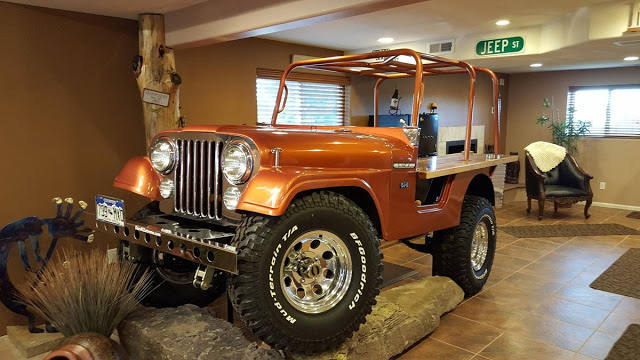 This can be a great design for some villa place or kitchen bar in some of the wooden cottages in the mountains. So, what's your opinion about this, would you reuse your old car to make some kitchen bar for your home place, or you don't like the idea? We are waiting for your comment and opinion about this topic!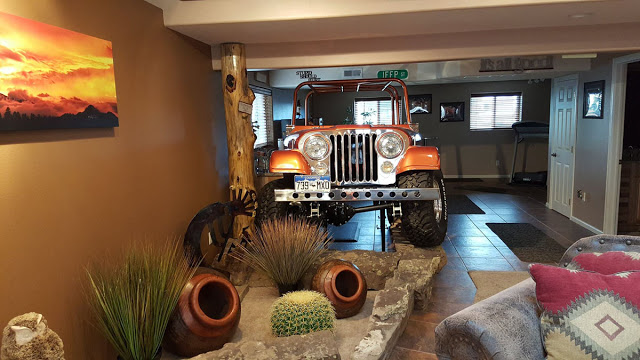 PHOTO SOURCE:
www.modernitydecor.blogspot.com
To be honest, I haven't seen before such an amazing idea and Jeep reuse. I liked the idea that is very creative but I also think that you will need a lot of creativity and time and patience to make it. Here we must say goodbye to you and hope that you really enjoyed our company so keep following our page in the future to see other cool ideas 🙂 BYE and have nice rest of the day, tomorrow read our page again!!!