During the summer period, we don't need boots and there are many ways to reuse our boot. Also, we all have those old shoes that we don't wear anymore. So, we can reuse it too and make lovely planters made by old shoes and boots. Next time when you will be on the way to throw the old shoes, think about this post and our amazing ideas about how shoe reuse, but first, scroll down and see the photos to draw inspiration from. 
Stay where you are to see creative shoe reuse as flower planters. Please, be kind and share ideas with friends who are creative. 
READ MORE: The most amazing courtyards design ideas. 
Reuse the old shoes in creative way – plant your flowers in it
Maybe you have those old shoes that you use just when you are working in your garden. Well, you can reuse it for planting flowers in it and to buy a new that will serve you for work. Take a look in the photo now to find motivation for your free time.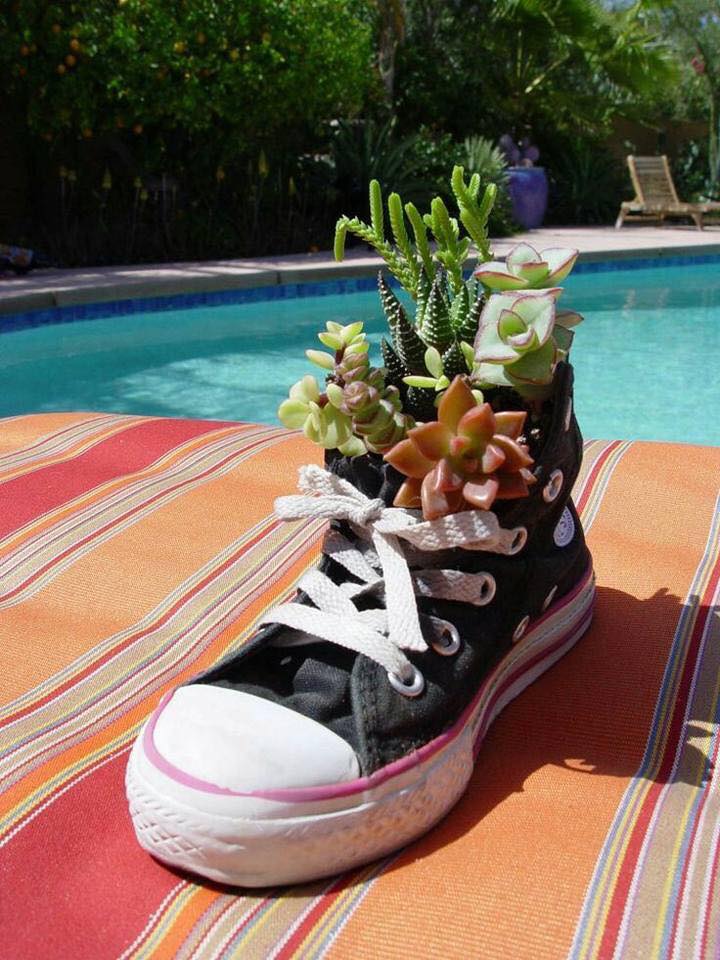 Reuse the old boots for planting your flowers
Kids are growing so fast so we have so many boots at home in small numbers. Now it's time to reuse it and o give them a new life. See this photo and learn how to make some crafts in garden place.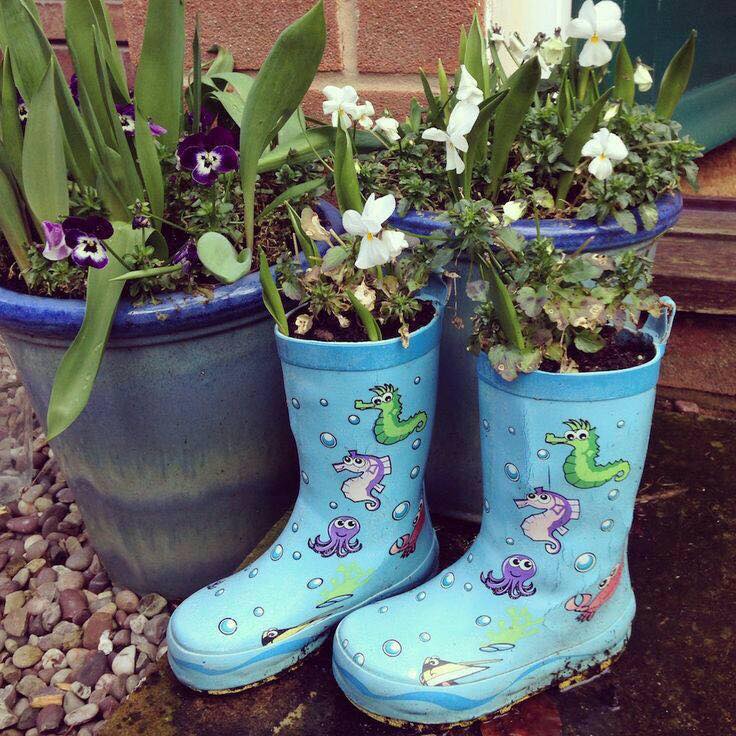 Make an interesting flower bed for the garden place
What about this interesting craft? Spend some time to make it and to beautify the front yard of the outdoor place. the material that you will need are old jeaans, boots and an old t-shirt. and of course, the mosy important thing that you will need are the flowers!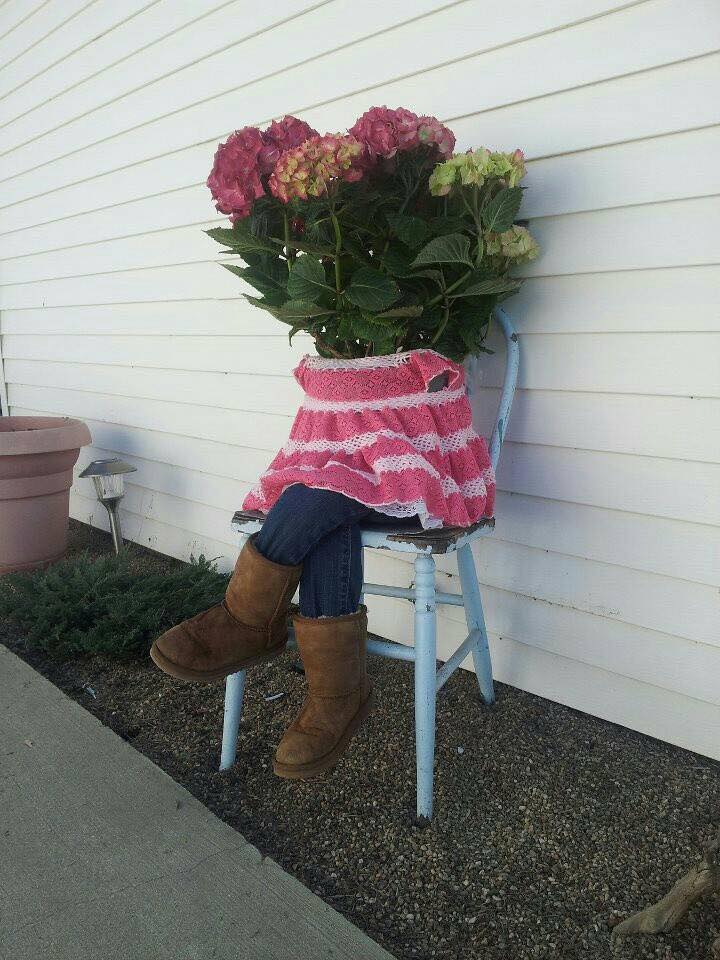 The most amazing shoes planter
Not only that you can plant your flowers in the old boots but you can also paint the old boots and to make it look like a new. Follow the link below the photo fro more insturtcions.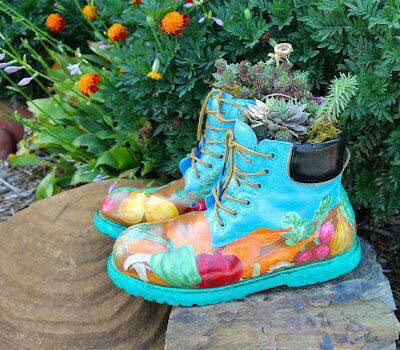 Reuse the old boots in a way like this
Don't be afraid to try something new in the outdoor place. you can be creative person and to make different crafts each weekend. So, take a look in this idea, follow the link below the photo and think if this is suitable idea to make it for your yard. 
The feminine boots are great choice for making crafts at home
Probably the feminine boots have a beautiful design and we can use it to replace the boring flower pots. Take a look in the photo now to find motivation for your free time and to learn how to reuse the old boots.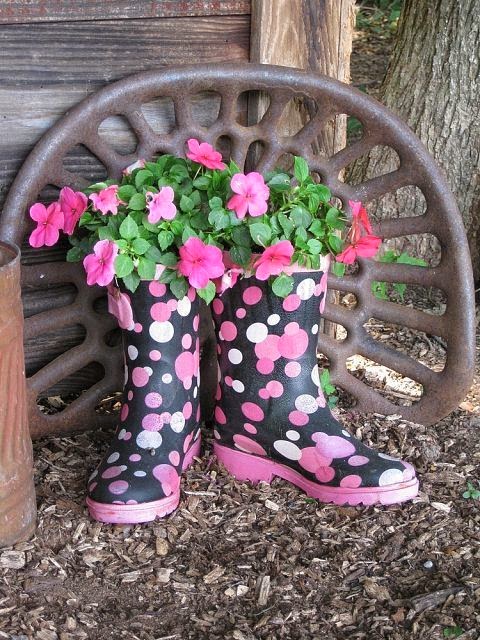 This was the last idea of this post, I hope that you have found some useful idea. Now, go into the garden, gather the old shoes and star with the project! I'm sure that you will succeed to make amazing crafts. Have a nice start of the week!