When you think about taking the beauty of your home décor to the next level, customizing the styles of curtains on your windows is perhaps, the first task that you would want to do. You would certainly want to leave a resplendent signature of your aesthetic tastes and custom curtains can help you greatly in this regard.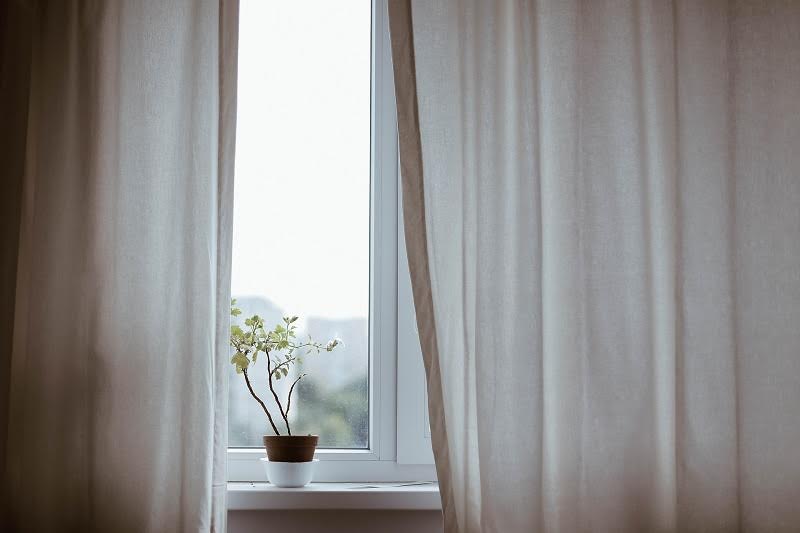 Whenever you think of decorating your home, you should always make sure that your drapery complements the taste of your furniture and upholstery. While finalizing the design for your custom curtains, it is essential to decide on the shade that offers the right ambiance.
Also, when you opt for custom curtains, your curtains are cut to the size of the windows that they are hung on to and are crafted with the most suitable textiles to effectively deal with the amount of sunlight that they receive. Go with a light-hued set of solid colored linen curtains and give a breezy look to your bedroom this summer. Maybe a large set of decorative curtains held on an ornate frame with a silver rod would further enhance the sheen of your living room.
The Variety of Curtain Headings That You Can Choose From
Pencil Pleat or Tape Top Curtain Headings: The most preferred curtain heading amongst customers by far, it has three rows of strings to hold three hooks in position on a curtain track.
Eyelet Curtain Headings: Also known as Ring Top headings, these curtain headings have metal rings placed on their tops instead of the regular header tape. This contemporary style of curtain headings for poles delivers even pleats but is not suitable for bay windows and tracks.
Pinch Pleat Curtain Headings: This exquisitely pleated curtain heading can be applied to all forms of curtain poles, as well as tracks. In this design, the pleats are typically sewn into the curtain fabric with a heavy gather, to give a plush look to your windows.
How will you decide on the gather for your Curtains?
The biggest advantage that custom made curtains offer you in terms of elegance is that you can even customize the amount of gather in your curtains and get them sewn accordingly. The gather is the crucial element responsible for the beauty of your curtains. Generally, double the width of your curtains' track or pole is advised as the recommended gather for all headings. However, it should be noted that a heavier fabric needs a much less gather, as compared to a lighter fabric, for the same amount of drop. In the case of 3-inch pencil pleats or pinched pleats, double the amount of gather should be provided as a rule.
The Types of Linings That You Can Incorporate on Custom Curtains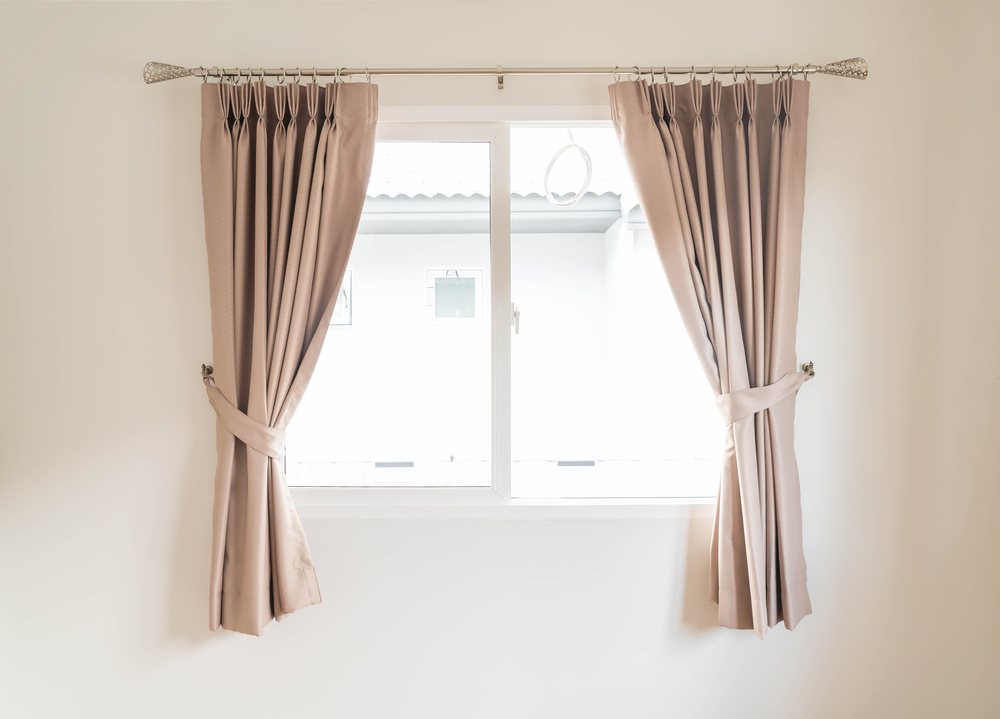 A curtain lining is an additional fabric layer sewn onto curtains and blinds. The lining is usually crafted in white or ivory hues to preserve the authentic color of drapery fabrics in custom made curtains.
Cotton Lining: A basic layer of cotton endows more strength and stability to your curtains, although it cannot confer much protection from the rays of the sun.
Blackout Lining: In this type of lining, a much thicker fabric is utilized to completely block the sun's rays from coming in. These are especially appropriate for living areas and bedrooms in particular.
Thermal Lining: The fabric used in this form of the lining is slightly heavier than cotton. However, this lining provides insulation from the chill during winters and respite from the heat during summers. This can turn out to be a smart choice in the long run, as curtains with thermal lining are generally associated with lower energy costs.
Bonded Lining: This new-age design utilizes an interlocking sewing mechanism in both cotton as well as thicker fabrics to confer complete protection from sunlight and noise.
In a nutshell, you can get custom curtains for your home as per your choice, as there are wide range of style and designs to match your taste and preferences.