Living in a tiny home, without a well defined entryway or without a coat closet doesn't have to mean having boots, coats, keys and purses strewn all over the floor. I have some decor ideas for today to get you inspired to make the most of this space and to set a welcoming tone in your home. From cottage to modern and traditional – there are so many ideas to choose from. However, I advise you to follow the style of your interior for visual unity.
The entryway is the hub for coming and going, so make it inviting and warm. Use bold colors and smart organizers and furniture that will keep it efficient and looking fabulous.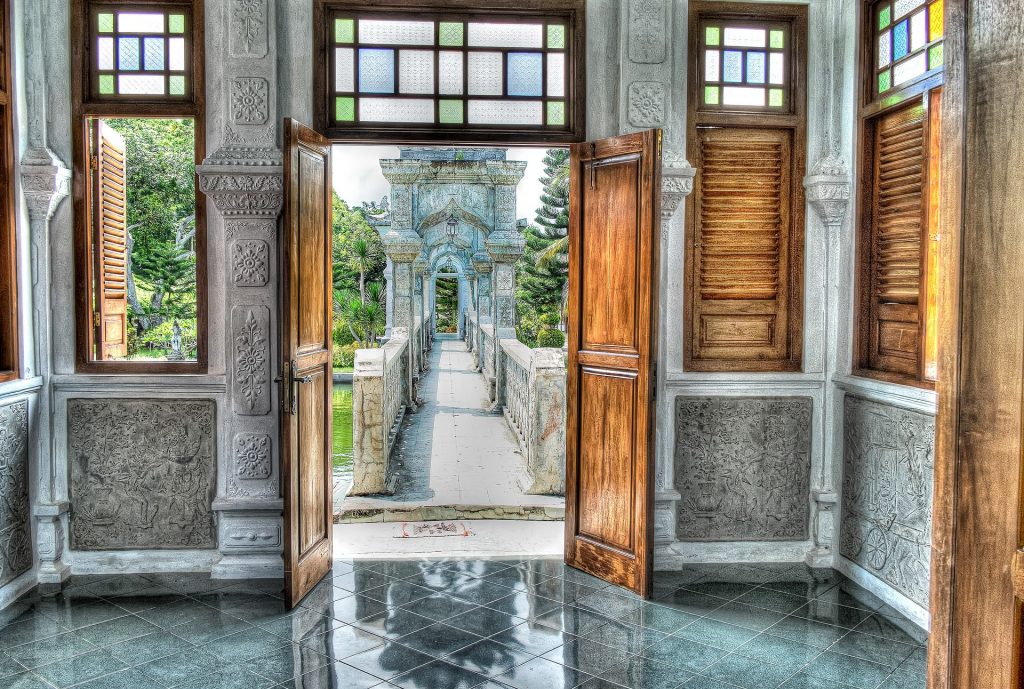 Decorate the Front Door
Seasonal wreaths are a great choice to add cheerful touches to your entire home. You can buy one from a store or online or try to diy an interesting one at home.
Reuse the Old Closet
You don't have to spend money for extra seating, you just need to remove the door from your old closet, add hooks and baskets and that's it. For more interesting look, add some comfy cushions.
Go Graphic
You can add drama to your small entryway by adding a bold accent wall. Patterned wallpaper is always a good idea. It will add instant personality to your space and will make it more stylish and chic.
Don't Forget to Add Some Lovely Decors
Even a small vase with flowers can make a statement in your small space. To make the space twice as large, hang a large mirror.
Add a Pop of Color
Some pop of colors will make your space feel like a thoughtful, stylish and fully designed room. For instance, you can choose pink flowers, green pillows or gold mirror frame.
Choose Smart Storage Solutions
Don't underestimate the power of a tiny umbrella holder and simple shoe tray to make everything feel fancier and tidier.