If you want to bring in your home the breezy, beach style, then you should opt for decorating it in a coastal style. This style is all about creating a relaxed and cozy atmosphere and it's a must choice if you live somewhere along the coast line.
Just like any other interior style, it has its typical features to be recognized by and below we will outline the main ones. Knowing these features can really help you if you choose to decorate your home with this lovely style.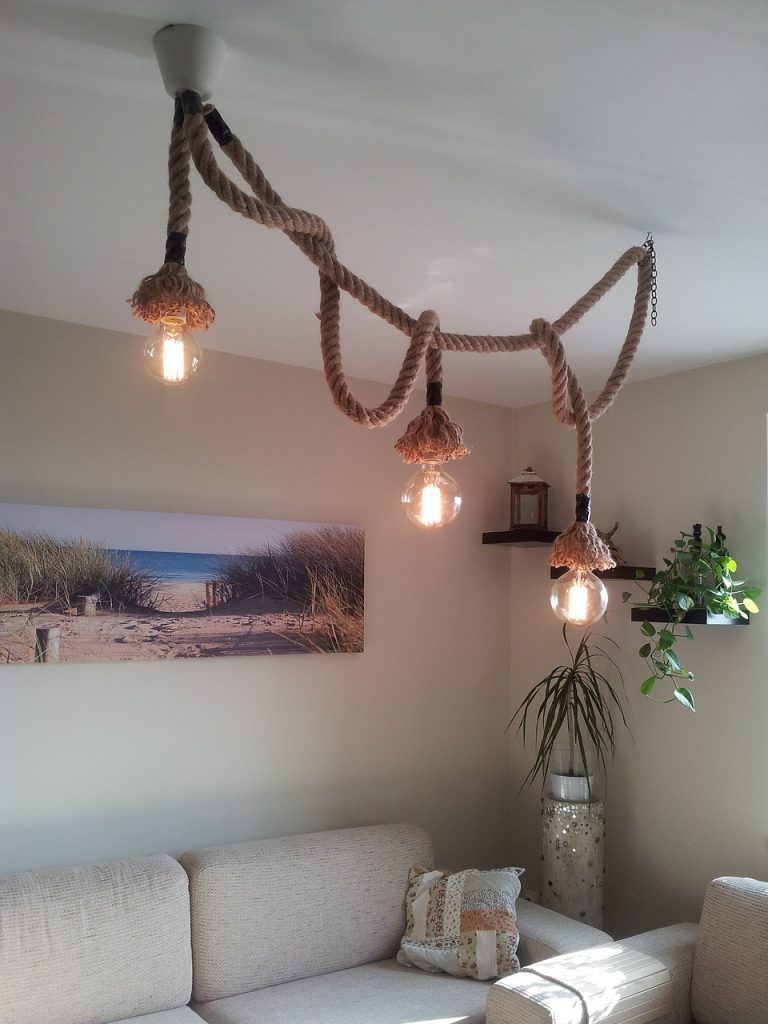 Yes, let's start with the colors, since they play a really important part when decorating any space. White, beige and blue shades are the main colors for coastal interiors. And you must be guessing that this is because these shades are the ones of the beach and ocean. White is often used as the main color and blue is used to create a contrast.
When it comes to furniture, mid-century furniture is the main choice. Also, handmade furniture made of beautiful timber can be used to add warmth to the home. Such pieces of furniture are meant to make a statement and they can never really go out of style.
Beach inspired decorations are a must for coastal interiors. Such decorations can include seashells, sea stars, surfboards etc. Also, rope decorations can be found as a symbol of the nautical style, such as rope wall art, rope vases, rope lights etc.
Yes, no pattern can be more associated with the coastal style then the stripes. So, feel free to add some stripes in your home, such as striped rug, striped pillows, or maybe even create some striped accent walls. And as we said above, use white and blue for the pattern.
Bigger windows are always a great choice for coastal interiors, especially if there are some breathtaking views of the coast worth seeing. They will also make the space look bigger and brighter and the coastal interiors are definitely meant to be open and airy.
These features are just some of the many that you should have in mind about coastal style and we hope that you will find them useful if you choose to decorate your home with this style.