Hey there friends, are you positive to make DIY Christmas decor with terra cotta pots? PLEASE be kind to spend your free time with us seeing lovely ideas and making the same in your free time! I believe that we can all be creative and make these crafts in our home place. All we need are IDEAS, DESIRE, Company that will help us in making it. Ideas are here just SCROLL DOWN!!!
Also, read about how to display the Christmas cards in the best possible way and find idea for your home place and place for your Christmas cards from this year 2020.
How to DIY Santa pants with flower pots – in an easy way
First of all, we can make Santa pants with paper, two flower pots, spray paint, two plants to plant there and this will be all we need to make these amazing crafts.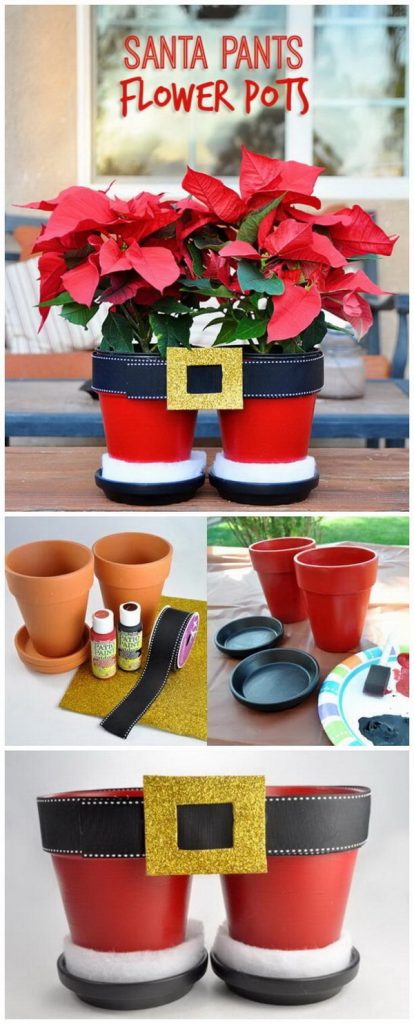 Make small and cute snowman by reusing the terra cotta pots
In the second photo we can see how to make snowman faces on the terra cotta pots and add it in our home corner. We can be creative and make this in our free time!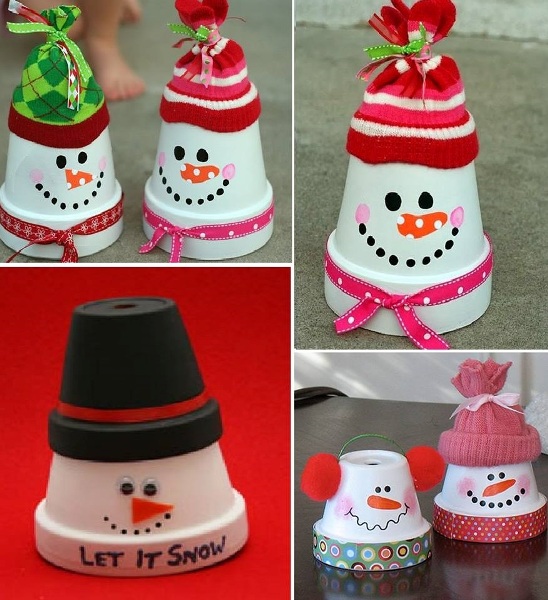 Terra Cotta pot Gingerbread man and other people faces
In the third photo, we can see how to make terra cotta faces, snowman, gingerbread man and add it to our garden corner with the aim to inspire other people here.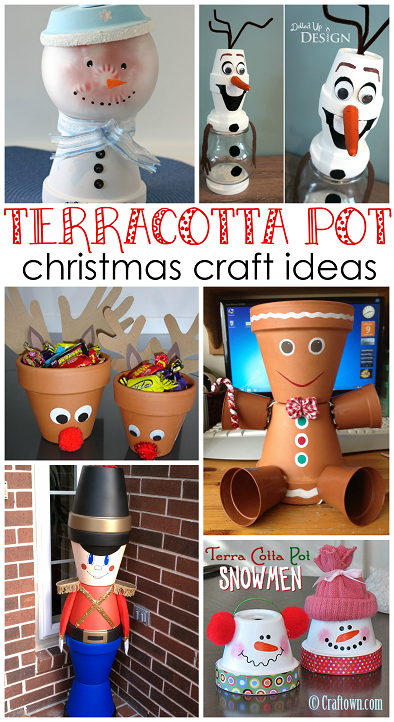 Making a reindeer by reusing the old flower pots
Make Christmas tree with pots and enjoy in the decor, take a look in the photo where you will see other ideas too. Cool and easy for making!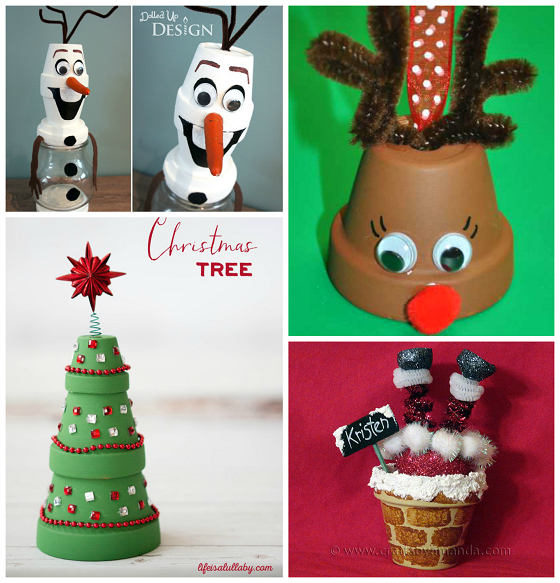 You can either make Canta Clause by reusing the old flower pots at home place
In the next photo, we can see how to make stacked pots Canta clause, reindeers pots and to enjoy in our home palce decorated with so much love! Take a look in the photo fro details.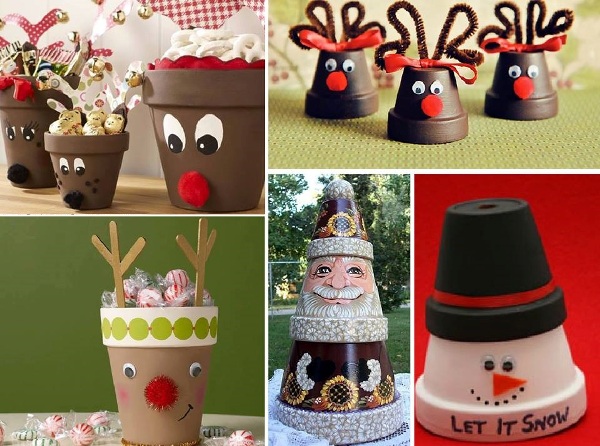 Making an angel for the top of your Christmas tree, reusing again the old pots for your flowers
This is the best ornament we can have on our Christmas tree and to love it. The best thing is that we can make it in an easy time and by ourself!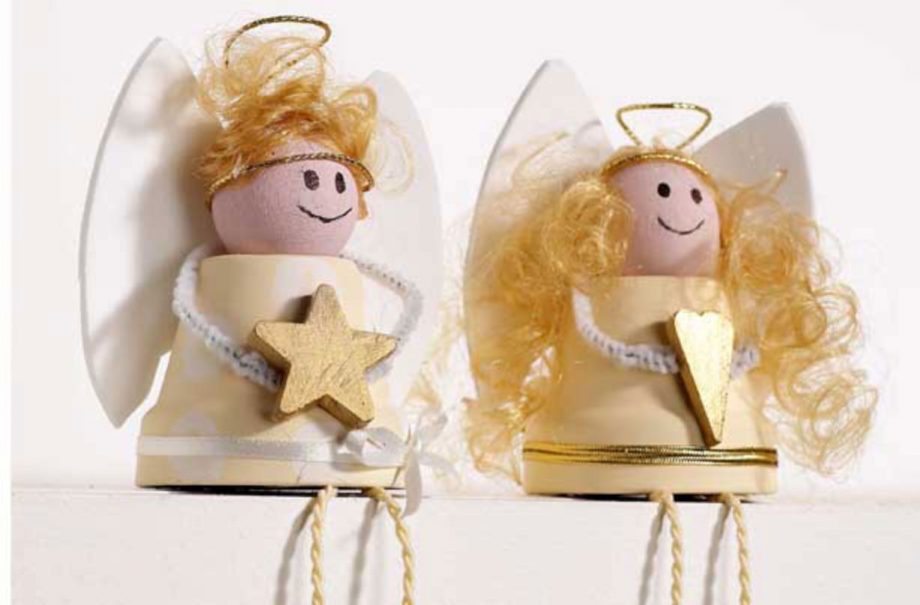 Thank so much for your time and attention and keep following ur page in future to see other ideas similar to this that you can make when being FREE!!!