Even if the title says imagine and perform, we already will show you images and you only have to think about performance, realization, creation! DIY firewood reuse ideas are the things you will see in the following and we PROMISE you spending quality time on our website! Be there every day!
Also, read about our last post that was about https://decorinspiratior.com/outstanding-diy-wood-crafts-project/ and it's also about how to reuse the old wood for home decor! But first check the ideas now, all of them are do it yourself, so make it and love it!
Cedar log table and seating chairs for bedroom place
In the first idea, we will see an amazing idea, design of seating log chairs and log table. What do you think, will you add this in the home place, will you at least try to make it? Tell us in a comment and give a question for all you are confused about.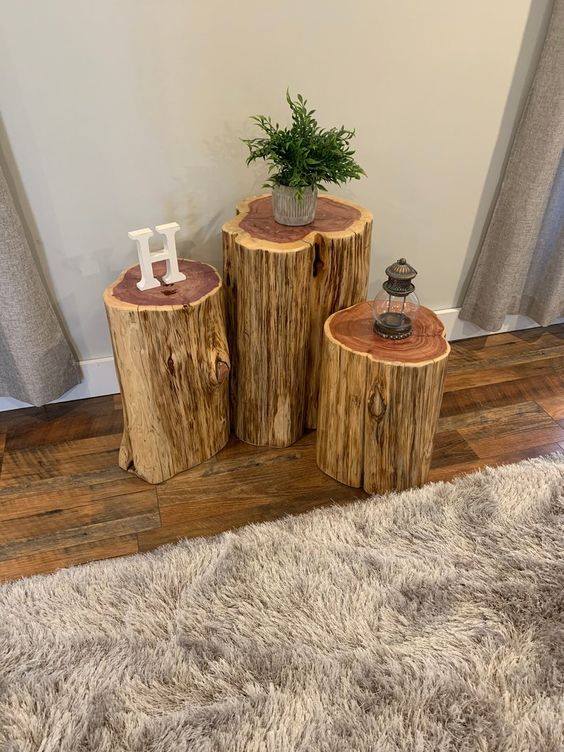 Firewood night stand table and niche shelves
The second idea is the unique design and element which makes the home looking a little rustic and a little modern. Here, you can organize all the books you have at home, to organize the flower pots and enjoy in creation! Take a short glance in the photo now!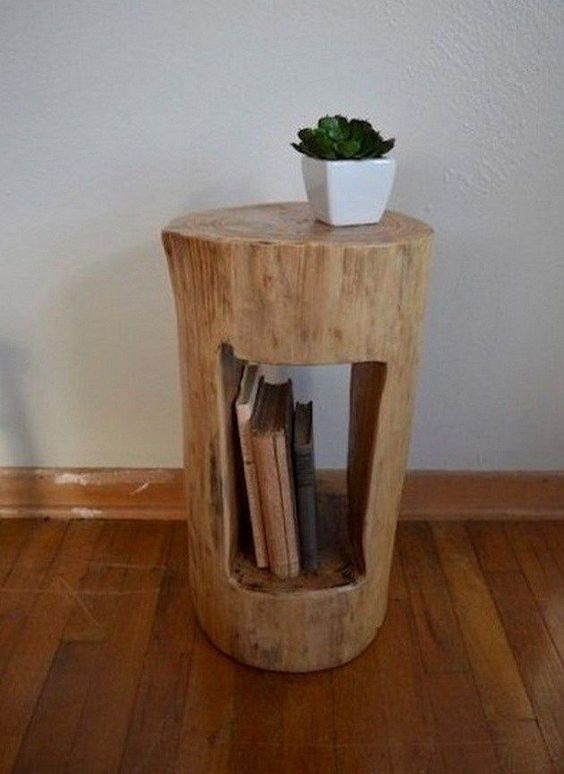 Tree stump fridge, lighting and night stand table
In the third idea from this post, we have three in one, amazing lighting, nightstand table, and fridge with light for a bottle of wine. This sound great, space-saving, cool, good looking and easy for making, easier for loving!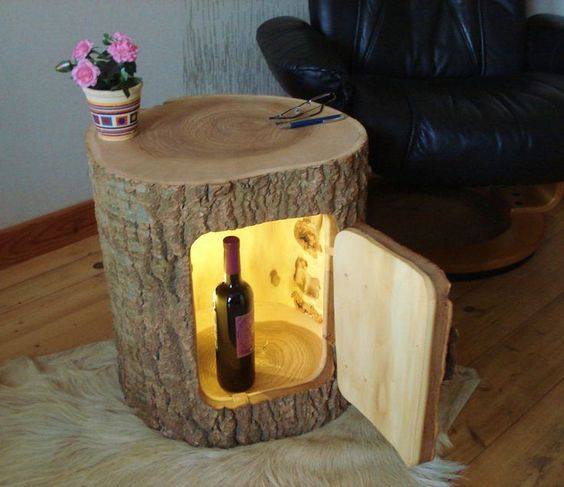 Rustic wooden bench for the entrnace hall
It's nice when you have a bench in the entryway, to hold on for a minute and get off your shoes. This bench can be done by reusing firewood and it looks nice. If you still don't believe in my words, check the photo and open your eyes.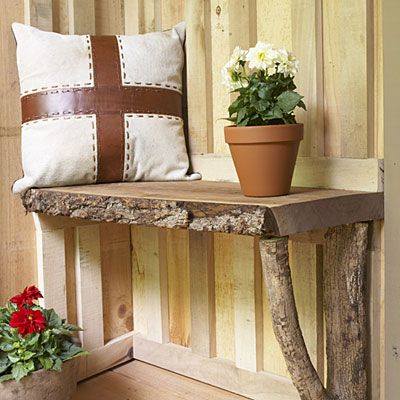 Rustic wooden cake stand with a combination of glass
We will finish this post with an amazing firewood and glass holder that is perfect for wedding parties and another party. Even the design is rustic this is still an amazing idea and crafts that you can fill your free time with it. This is the last photo from this post and I hope you will keep following our page to see more ideas.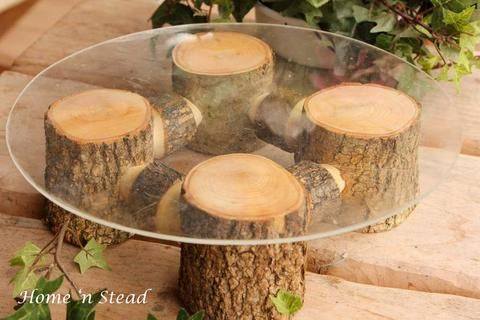 At the end of the post like always, we are thankful for your attention and keep searching for new inspiring ideas that you can use to make some decor for the outdoor or indoor place. Inspire yourself and like it's written in the title, do the same. Imagine and perform it!