Hey friends. Do you know what you can do with mixing cement and plastic bottles in one place? Well, you can make so amazing things and DIY lovely ideas! For example, you can make cement plastic bottles candle holders, flower pots for your amazing flowers. what else you can make, we won't reveal you in our introduction but we will tell you hereinafter, so take a look in the photos and stay with us to the end of the post!!!
DIY lovely ideas – make candle holders by reusing the plastic bottles and cement
In the first idea, we have a chance to see how to fill the empty plastic bottles with cement and to leave some empty part where you will add the candles. Save your money on buying expensive decorative elements at home, and be creative to make it by yourself.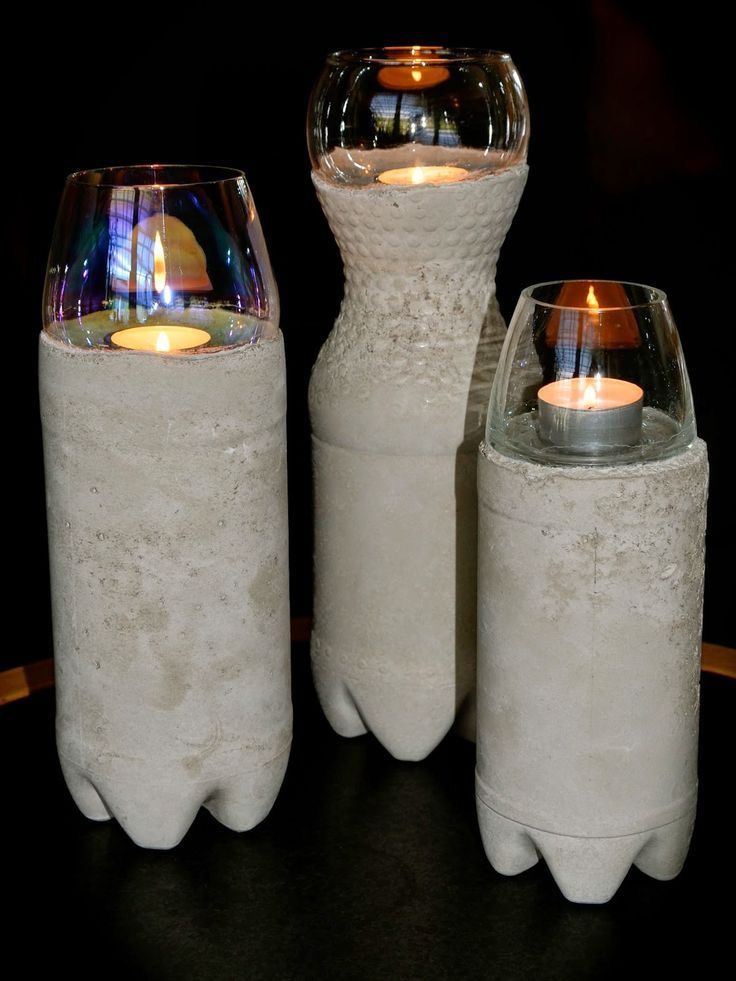 Homemade plastic bottles and cement chandelier
In the second idea, we can see how to make plastic bottles and cement and making lovely chandelier at home. With this idea, you will boost your creativity and you will make such an amazing craft for home and outdoor place too.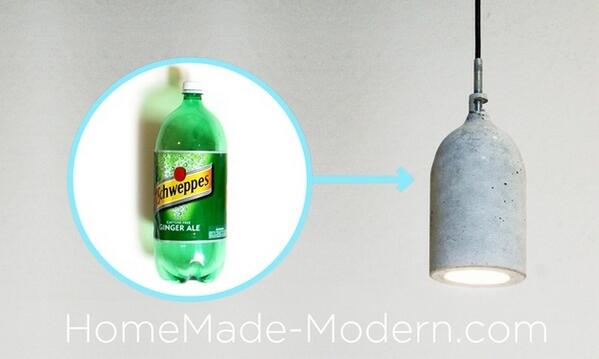 Making a double pot with cement and plastic bottles
With cement, plastic bottles and sand we can make a vase for our artificial flowers at home. Thanks to those creative people around the world that record these projects and share with us in an unselfish way so we can learn how to be creative and making nice things for our outdoor place. Check the first step of the project.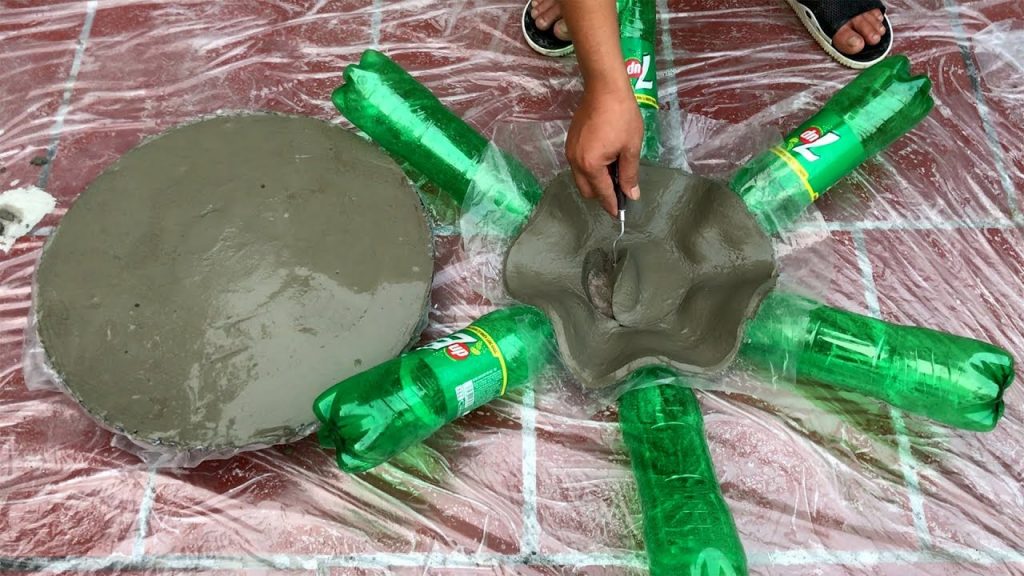 Check the second photo from the project and the second step from it. After this photo also check the next video where you will see the final result from the project.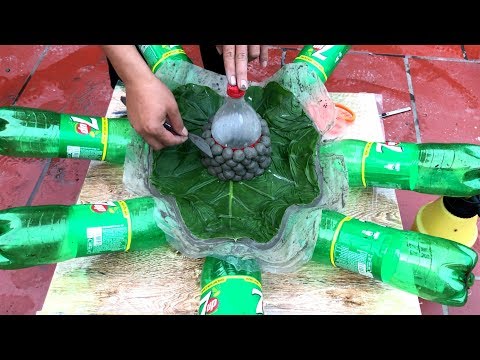 Curious about how will look the final result, follow this link and check the video with the full process. When you will finish the project, plant here your favorite plant and decorate with white pebbles. Enjoy and be creative, love your work and be proud of it!
Please also spend some free time to read the last post we shared on our page. The post was about how to choose the best curtains for home place and making the house looking modern and sensations. Thanks and have a nice rest of the day, by the way, tell your friends about our page and amazing ideas!