We can make different things with wood and pallets and when it comes in word Christmas themed decorations at home, we can again make it with reusing pallets. This is why our aim today is to show you how to DIY pallets Christmas decorations at home, to save your money and boost your creativity. Furthermore, to make your home the best place in the world, decorated with so much patience, creative hands, and love!
Also, follow the link to read about how to make Christmas tree in easy way and make it.
Make Christmas tree and wall shelves with the help of pallets
In the first photo, we can see how to have a Christmas tree and wall shelves at the same time. In this way, you will have unique decor at home, you will save on space and will find place for every ornament at home.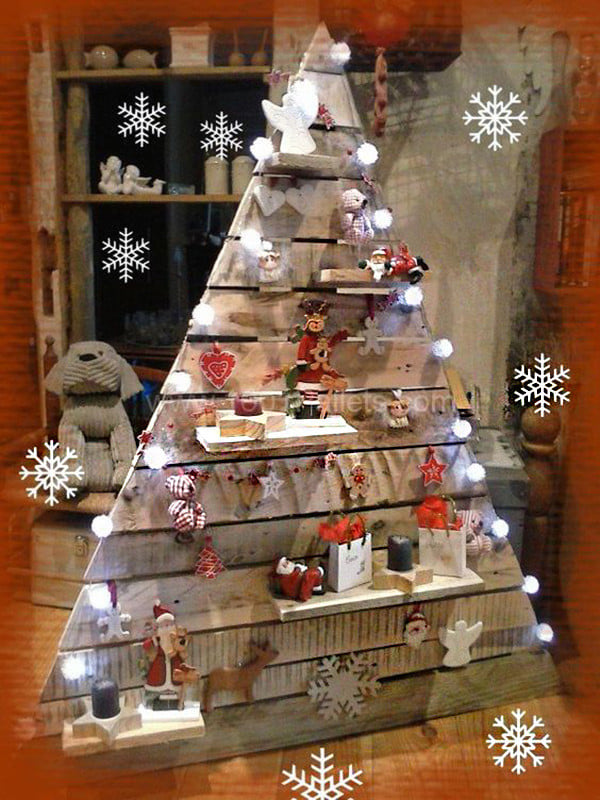 You can make an outdoor gate by reusing the old pallets
In the second photo, you can see how to reuse the old pallets and make the outdoor gate. You can paint the pallets in red and white and enjoy the Christmas magic! Ho, ho, ho!!!!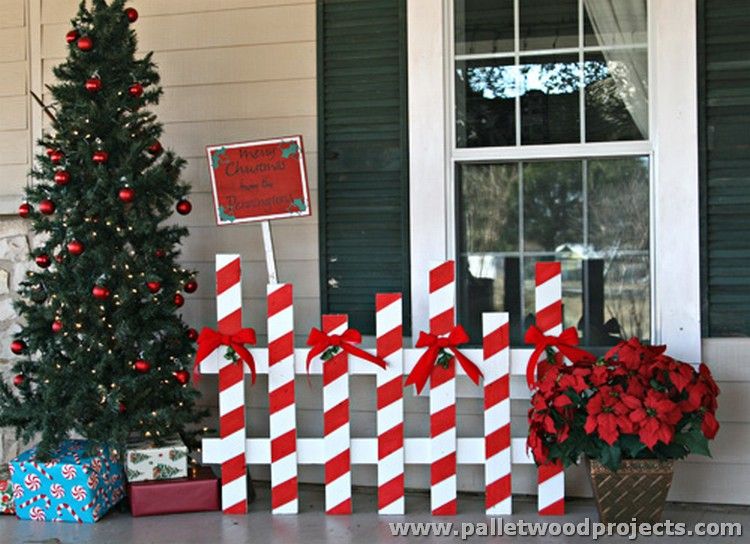 Make Christmas tree and shelves at the same time
Save space at home when making pallets tree for /Christmas time and also use the tree to add here favorite things you have at home. Enjoy the photo now and find idea for your own place.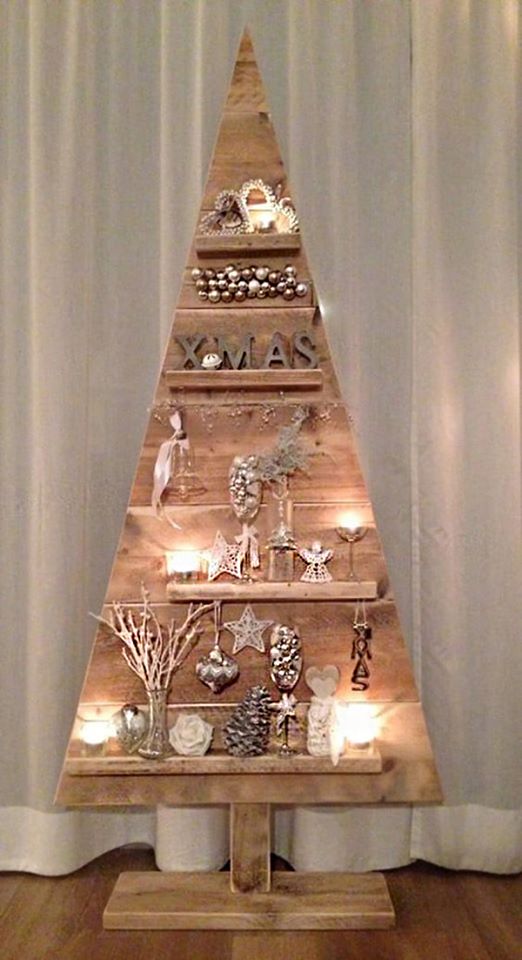 Use a pallet as a decorative wall at home
If you already have a Christmas tree at home now it's time when you need a pallet as a wall that will be a perfect place for you. This is the decor you need to see if you need a wall to hang here your crafts, tree branches, stars, and other things. Find the idea in the photo now.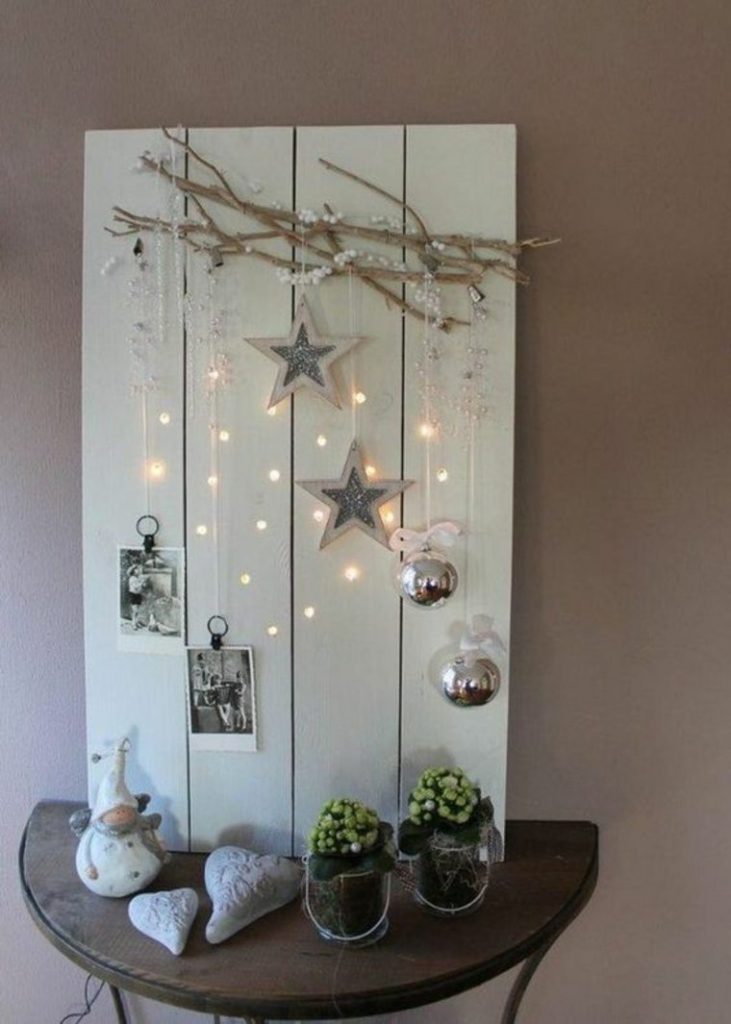 Pallets gallery wall with Christmas theme
In the next photo, you can see how to create a nice gallery wall and also to enjoy in Christmas theme. This that you have the chance to see in the photo now is a Christmas tree and at the same time a gallery wall, place for your photos. This is how you can save space at home and also make perfect reuse of old things in yard place.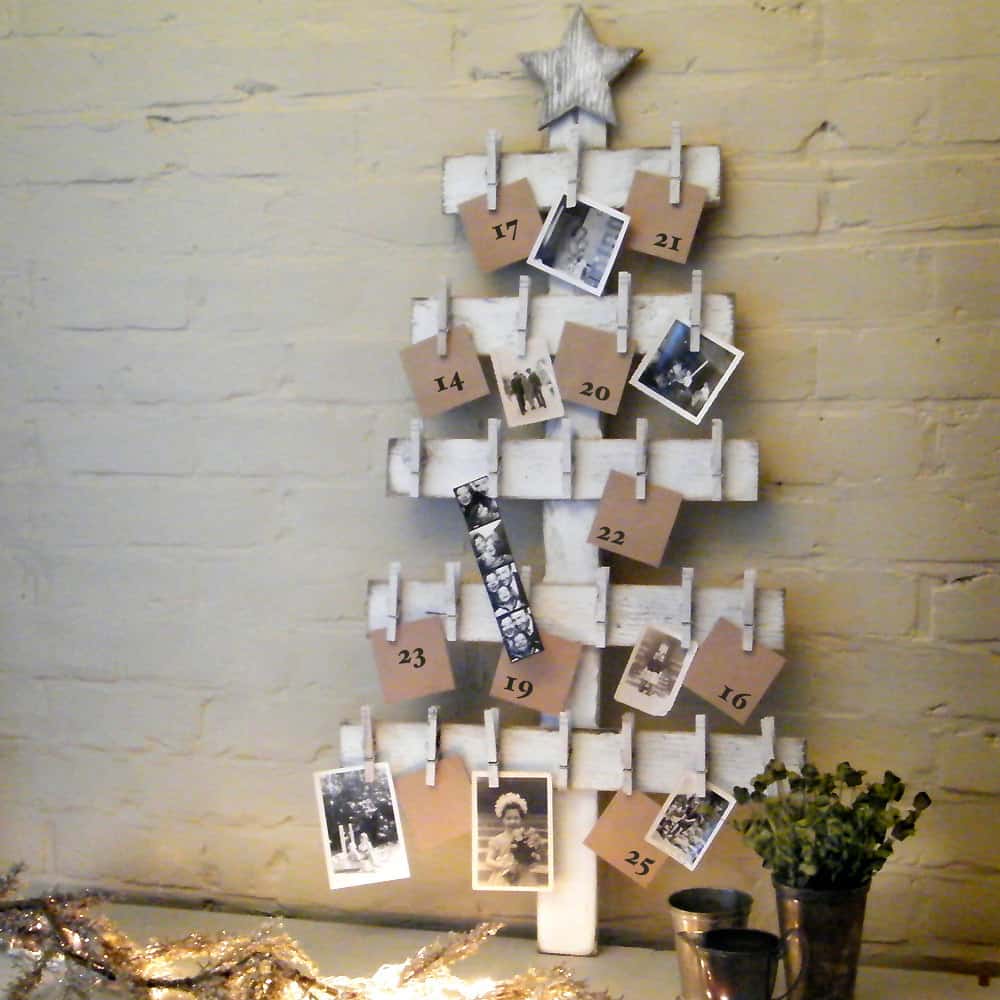 I absolutely found a few useful ideas for my own home and will make with so much love and patience. What about you, will you try to make it some of these things in your free time? Tell us in a comment below the post we are waiting to hear your opinion.