If you are planning to throw a party in your backyard, on your patio or on the deck, then I need to say that you are on the right destination. I have some easy and fun diy party decorations you will love. And what better way to enjoy the summer and the sun than with a party? Check these ideas that I have gathered for you below and start working on the decors, and make sure everything looks perfect. If you want your outdoor summer party to be extra special then you will have to put in a little more effort than usual.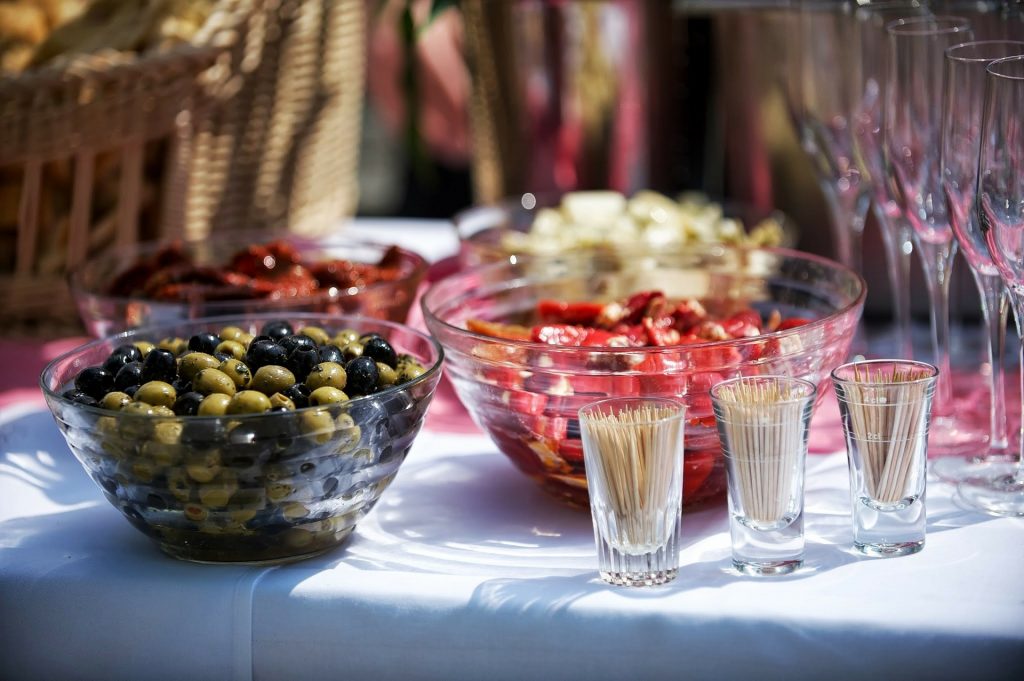 PARTY SIGN
You can make a fun DIY party sign to let everyone know what is all about. You could write or draw something interesting on a board, buy some of those vintage letters that light up and display them or you can make your own letters at home. The easiest way is to make party signs is by using chalkboard paint and embroidery hoops.
DECORATE THE GLASSWARE
You can also make the plain glasses chic easily and quickly. The idea with painting colored dots on the glasses using craft paint is one of the easiest. But you can also try to cover the top of the glass with a bag and spray paint the bottom of it with some interesting color. Gold is always a great choice, but for more dramatic and elegant look you can also add some glitters. Stripes and other patterns look very lovely too.
DRINK COOLERS
Instead of putting the drinks in the fridge, you can try to make drink stations and drink coolers. There are many ideas on the Net that are functional and will make your party much more interesting. You can use balloon ice packs – fill the balloons with tap water and freeze them overnight. Put them in some container to keep the drinks cool. You can make a container out of wood, or you can buy one. Place the drink cooler near the guests, to make it easier for you and for them.
COMFY SEATING
Forget about sofas and chairs! The straw-bales will make your outdoor summer party much more interesting and fun. You can use a few to make a big and long bench, and add cushions for guests that need more comfort. You can try to make individual seats with stumps too! Arrange them and organize the stumps however you want and enjoy the party! At the end – if the music is good you won't need a seating area at all!
Think about the music, the lighting and some other tiny details like table runners, utensil holders and centerpieces that will add personal touches and character to the party.