Sometimes, people spend so much time and money for decorating their interior space but forget to spend some money on decorating their outdoor spaces. Maybe, some of them will decorate just the garden and the backyard but the MOST of them use the balcony space just for storage. this is the biggest mistake, because if we have balcony place, we need to pay attention to this [place too and to give all by ourselves to decorate it in the best way WE CAN.
Stay with us to the end, my dear friends, if you want to see our fancy balcony designing tips. We have to show you some nice things!!! 
Lovely balcony designing tips
In the very first photo from this post you can conclude that the designer paid attention to every detail to the place. It's important the flooring, the piece of furniture, the decorative elements you have there.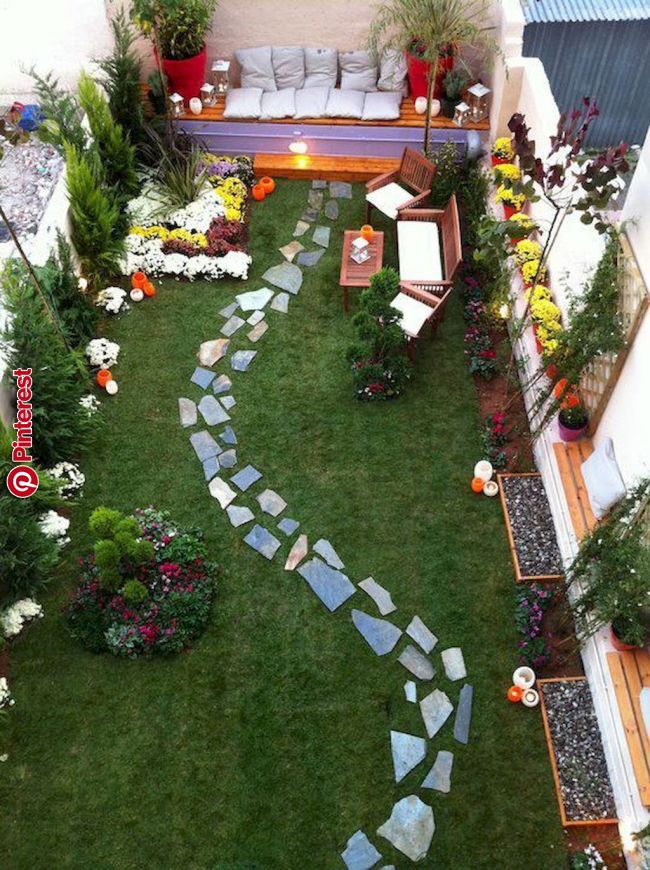 Swinging chair as a part from balcony place
As you can see in the second photo from this post, the swinging chair can help you to feel relaxed here and to make space for other decoration you wish to add here.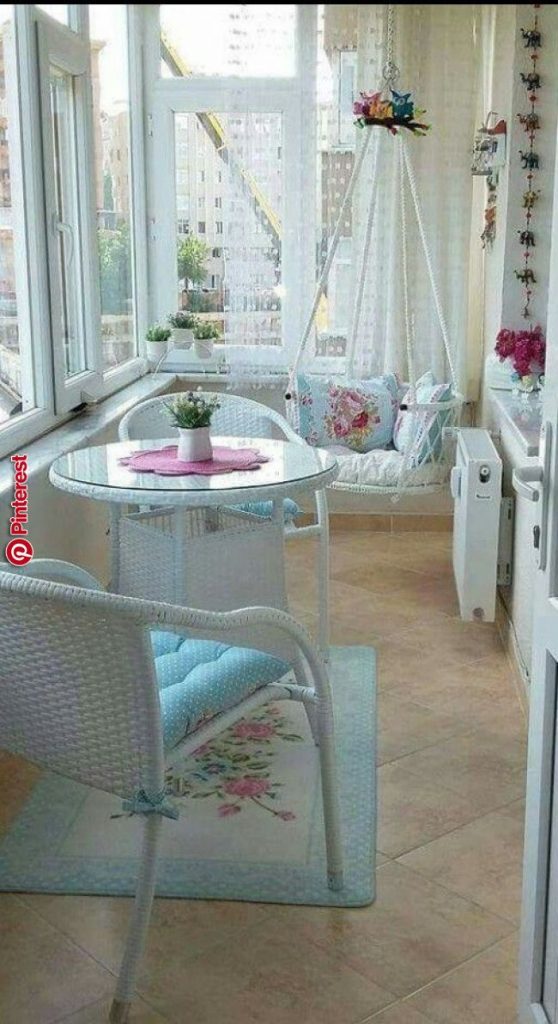 Pallet flooring in the balcony place
Actually, you don't need to have any furniture in the balcony if you have pillows in pink and blue, and also a wood paneling that will serve you for seating on it. How cool idea is this my dear friends!!!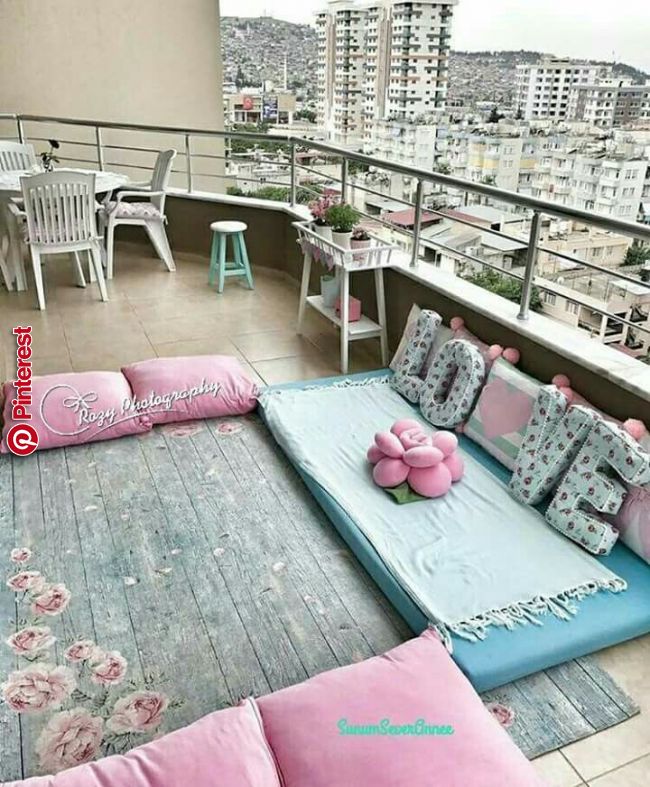 Create nice place for having there breakfast in the morning
We can have the best breakfast in the morning, in the balcony place and to admire the decor each day. With a design like in the photo, we will wish to eat here al day!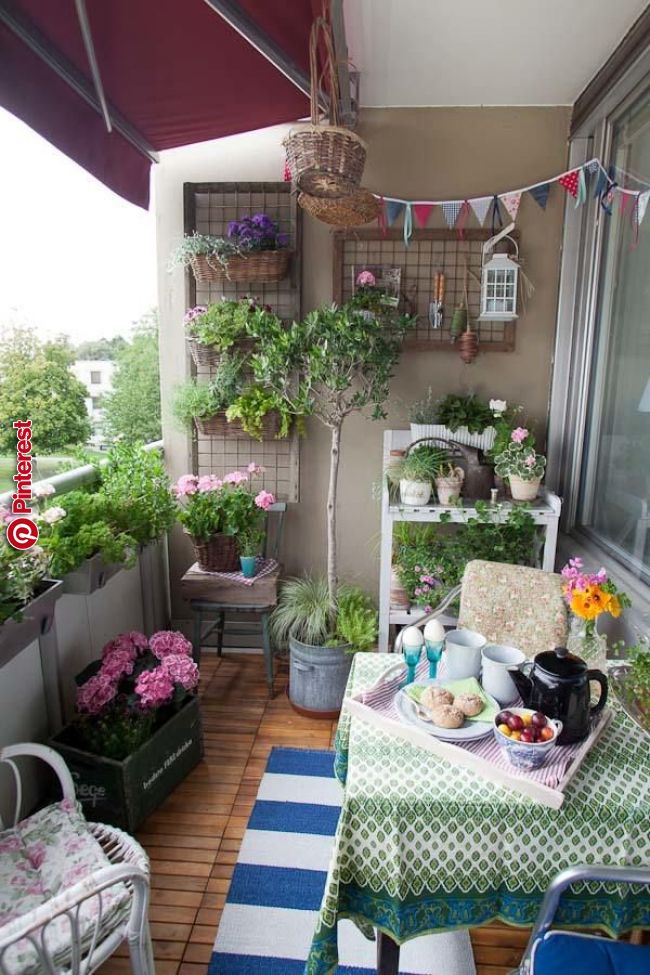 Lovely pink balcony
Pink is nice colour to use for decorating the exterior part from your apartment, see this design and improve in that. See photo!!!
Colorful balcony design
If you are a positive person, never choose dark or monotone design to your open space. you need something that will improve your mood and you will wish here to spend wall the free time you after work or for the long weekend.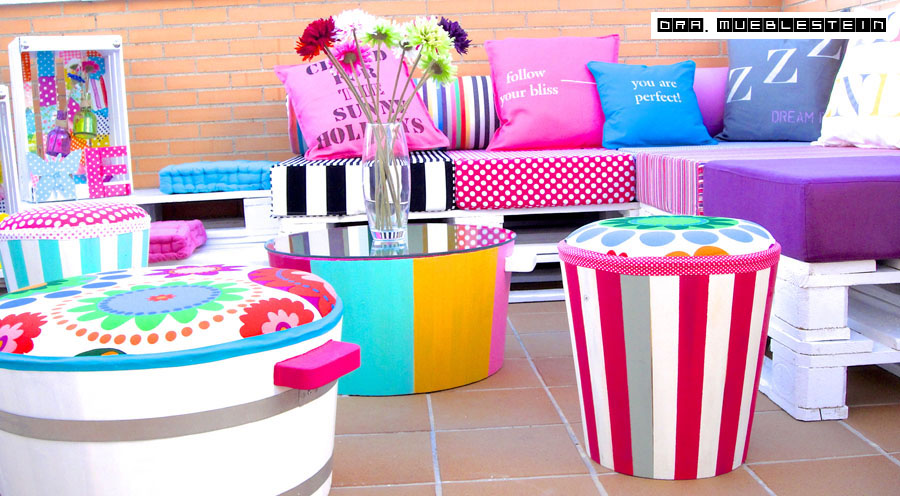 Reuse the old pallets for making furniture for the balcony
Not just for the furniture but you can also use the pallets as a box where you can add some of your books or decorative element you have and you want to show to some of the friends you have.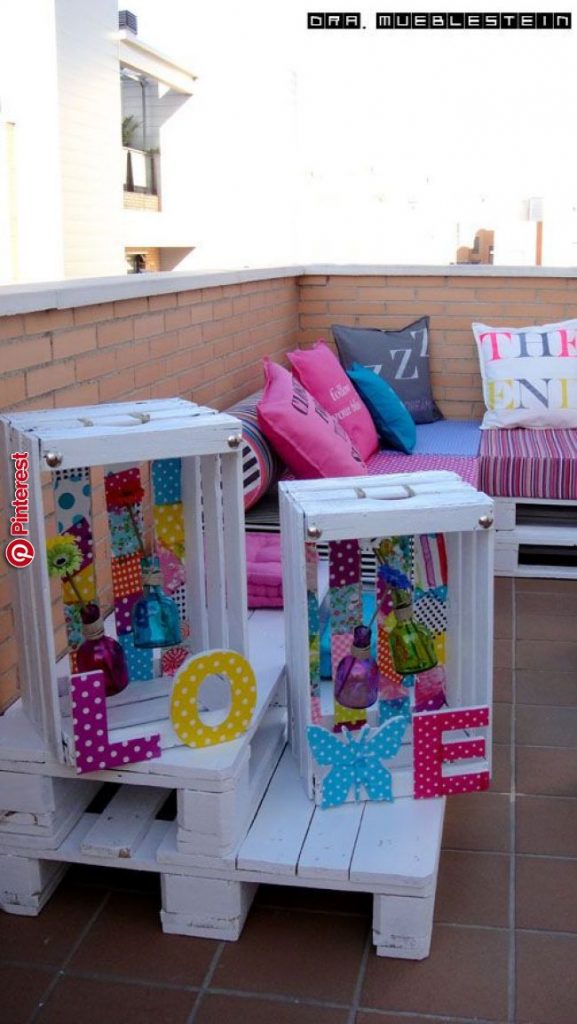 Lovely vivid balcony space
We will finish this post with vivid decor of the balcony space that we all need it when we come late home from work. So, see this idea and find motivation in it, please also share all these ideas with your friends and inspire them too. 
Scroll down and follow this link if you want to read our last post that was about how to choose stone pathways for the garden place.