Many of us can't imagine the day without watching TV, our favourite series and movies and we all have it in our living room. Some of us have it in the bedroom too. What says the modern architecture for this and interior designers? Well, I made a research and the interior designers try to move the Tv from the wall of the living room and they aim to design the living room in a contemporary style which means no TV here. However, those who can't imagine the living room without the TV, stay with us to the end and see some fancy TV units that follow. Read on……..
Amazing LED lighting for the TV wall that looks like a paradise
Why to move the TV from the living room walls when you can create a little paradise there? The only thing that you need to do is to choose the suitable combination of TV wallpaper and LED lighting which is hidden.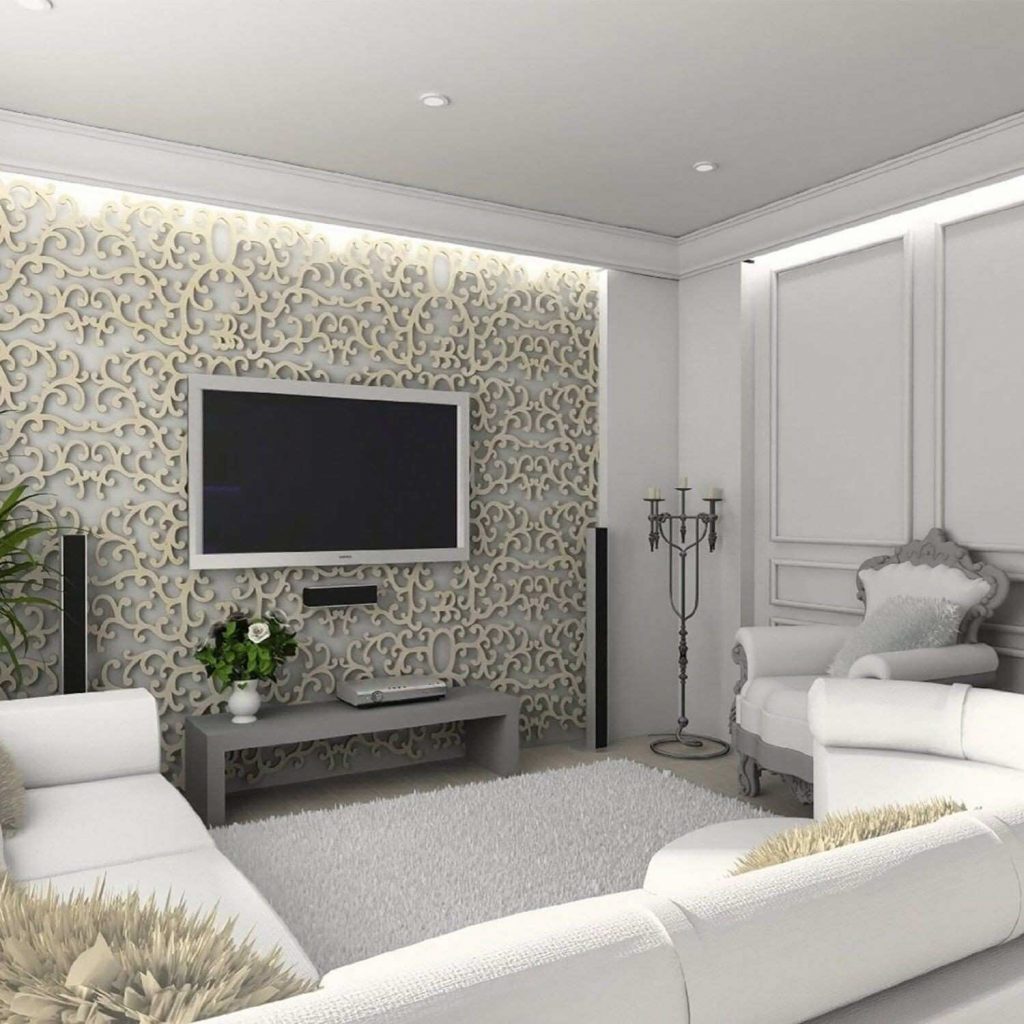 Contemporary TV wall unit with hidden lighting
Get an impression from this attractive TV wallpaper which will give you nice ambient in the room where you spend the most time of the day. Show your guests how perfect choice you have made with our help and be kind to share our website with them.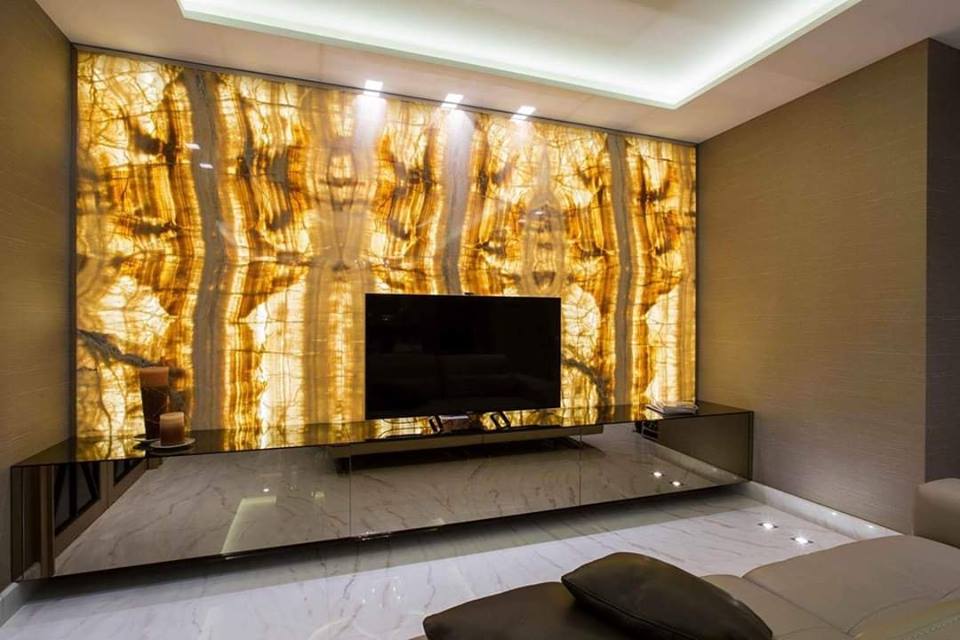 Gypsum board TV wall unit in living room
One of the coolest material to use for the house walls and ceiling is exactly the drywall – the gypsum board. It's easy to making a shapes, to form  flowers, hearts or any other shape that you need to create modern home. See the photo here where you have red and white TV unit and flower shaped gypsum board. Attractive!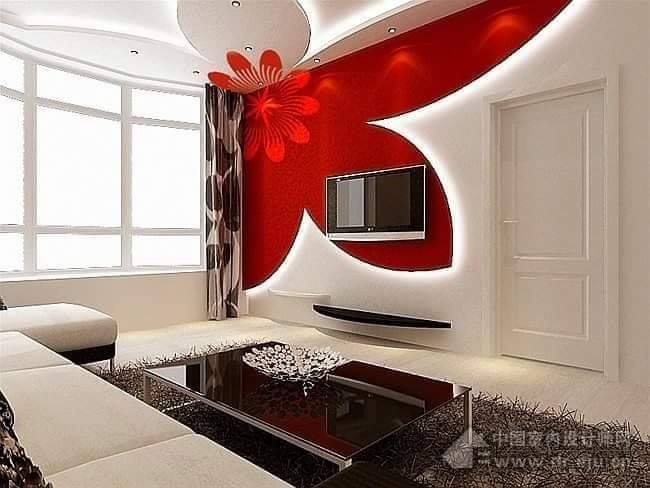 Modern TV cabinet with storage shelves
We all need those shelves under the Tv and below the Tv. We need it for organization of the things we use everyday which sometimes is hard to find it, which is sometimes so annoying. See this perfect modern TV cabinet for your living room place.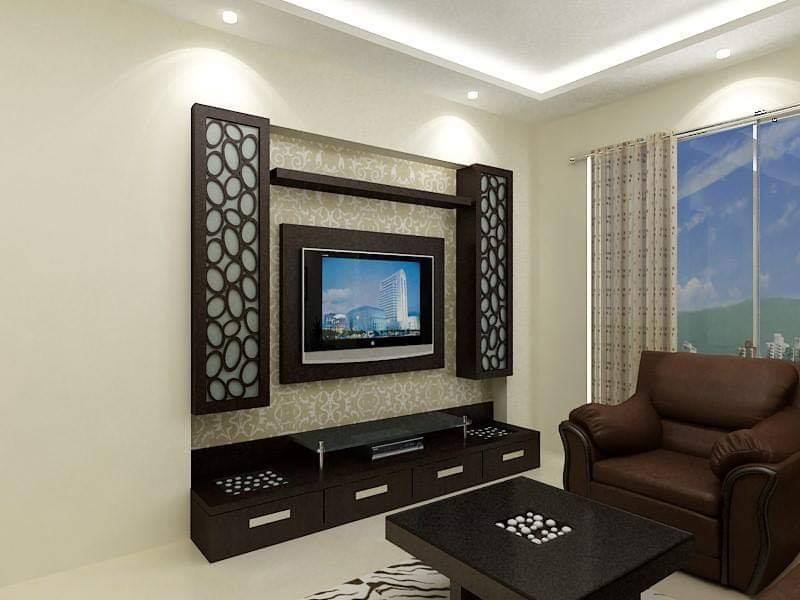 The combination of LED and wall unit for the TV looks perfect
I admit that this is the most elegant design of all the photos that we previously shared with you. Check the photo and make your own decision.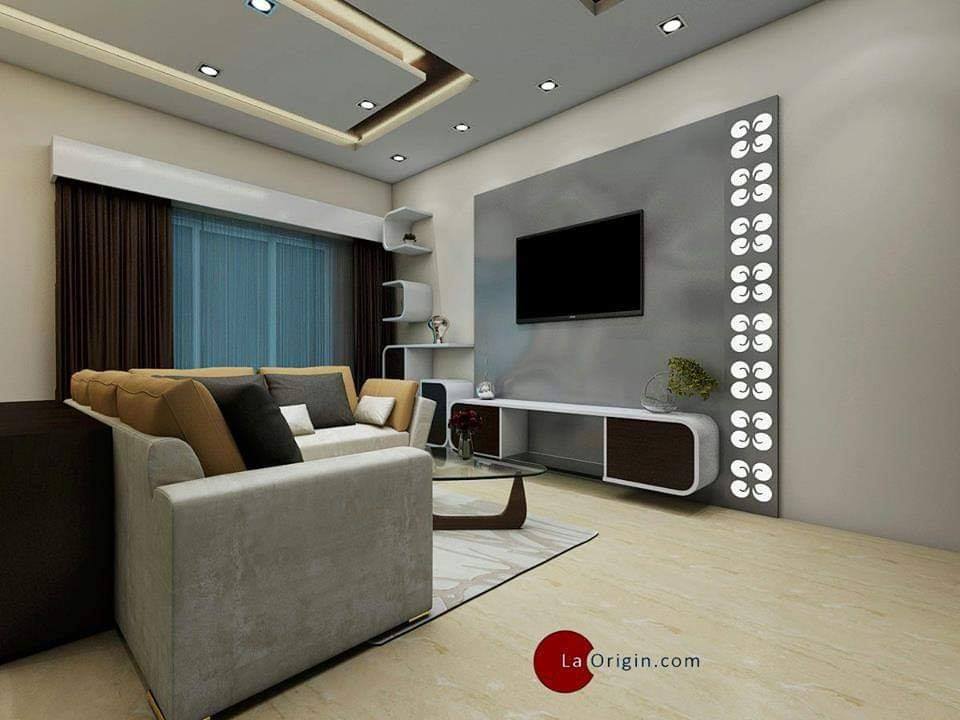 Modular Tv unit for any taste
Any type of home design can take this unit for the living room. We must say the design is unique but you need to see the photo and to decide. So, if you have sen all the photos I have one question for you? Which of the designs has catch your eyes and what you will choose for your home walls? Tell us in comment below the post.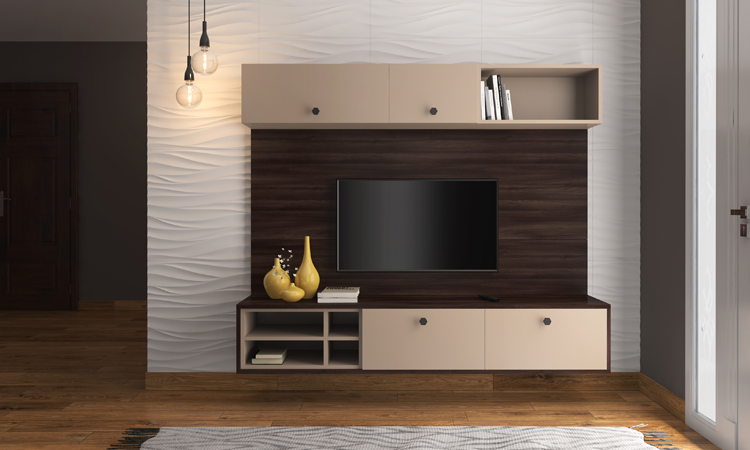 At the end of the post, please also check about the most amazing contemporary gates that you need to protect your house, you and your dear family. Thank you so much for your minutes and seconds!