The bathroom is definitely the smallest room in any home and it hardly ever has enough space for storing things. No matter how big your bathroom is, you will always have the need for additional cabinets, drawers or shelves. There are number of ways to add extra storage without needing a lot of floor space and without spending a fortune. Your small space should look clean and tidy, so let's first declutter the bathroom countertop. Beauty products, sprays, flat irons and hair dryers can easily create a real mess, but don't worry. These smart tips below will clear your bathroom counters and organize your toilets.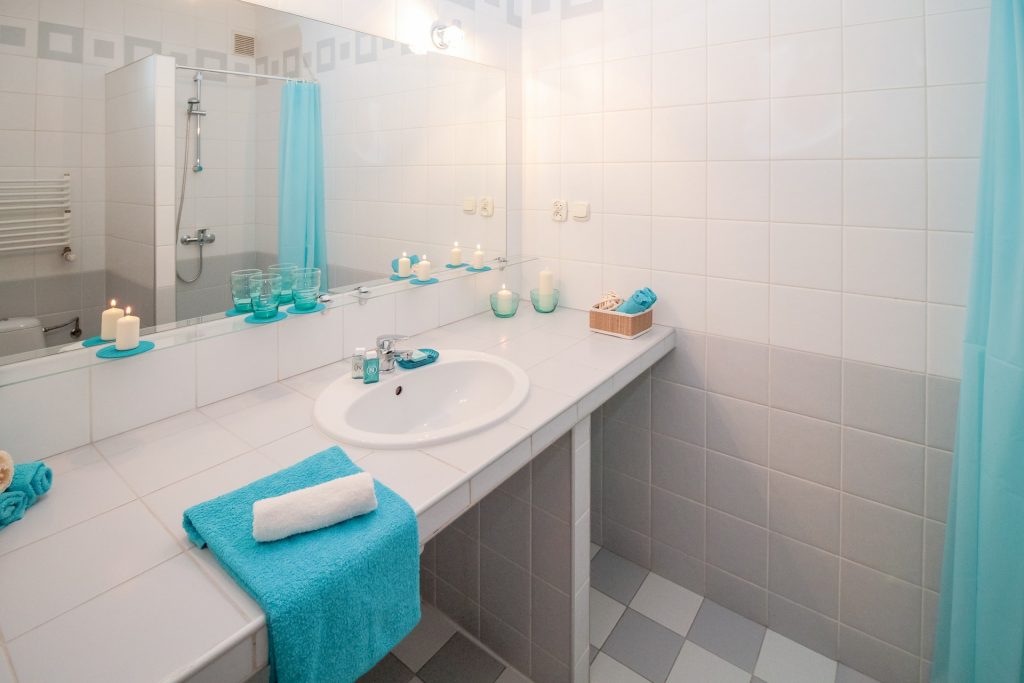 ADD A SHELF
Even in a small bath, a wall shelf makes a difference. If you have a stretch of unfilled wall space, install a shelf to the wall to provide extra storage for your bathroom needs.
GATHER BEAUTY PRODUCTS ON A TRAY
The best part about trays is that they create boundaries, i.e., jars and bottles don't migrate over the countertops. You can buy a tray that fits your bathroom design, or you can try to make one at home. I advise you to choose a tray that complements your fixtures and finishes, that is easy to clean a dn moisture proof.
STORE LOOSE ITEMS IN CANISTERS
Storing bathroom necessities like cotton swabs and cotton balls in gorgeous canisters keeps them neat and clean. Find some stacking canisters and stash them in your cabinets.
INSTALL WALL-MOUNTED HOLDERS
Pick some interesting, yet functional toothbrush holders and soap dispensers that attach to the wall rather than sitting on the countertop, which frees up space around the sink. There are many all-in-one designs to accommodate everything well.