In many of ours previously posts the 3D wallpapers was our topic ad today we will repeat the topic but this time with the newest ideas. In short, hereinafter you will see fantasy interior 3D wallpaper ideas suitable for each walls and each room of the house. 
My personal opinion is that we wall need these wallpapers in our home, applied on our house walls. If you are also in need of a kids room design, follow this link and see wonderful ideas. 
Lovely cherry blossom 3D wallpaper for one modern living room
We will start this post with fancy wallpaper in 3D, suitable for the background in the seating area of the living room. Wallpaper like this will transform even boring room into refreshing and room with positive vibes. 
Purple flowery wallpaper for the TV stand wall
Beautify the place behind the Tv with nice wallpaper in 3D. Choose the design each month or each year and change the atmosphere in the room that is the most visited room of the house.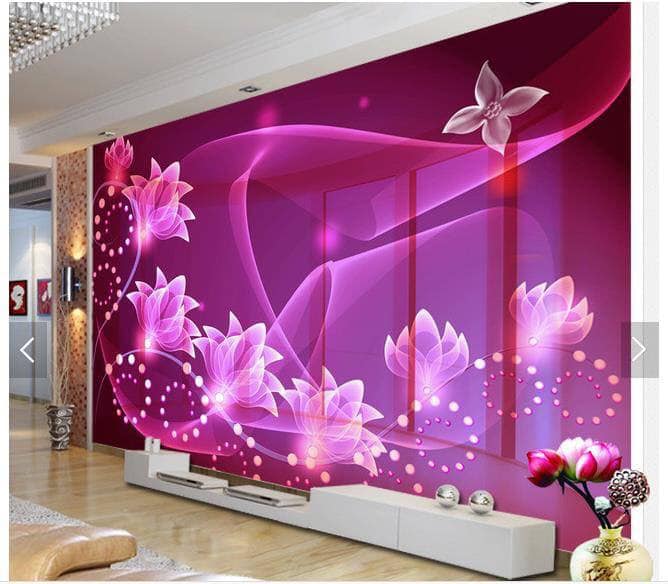 Flower wallpaper for the bedroom place
When we are to the bedroom place, there is nothing more cute that adding a flowery wallpaper next behind the bed that you are sleeping on it. I invite you to see this idea and to think if its suitable for your bedroom too, if isn't suitable, go to the next photos and choose another design.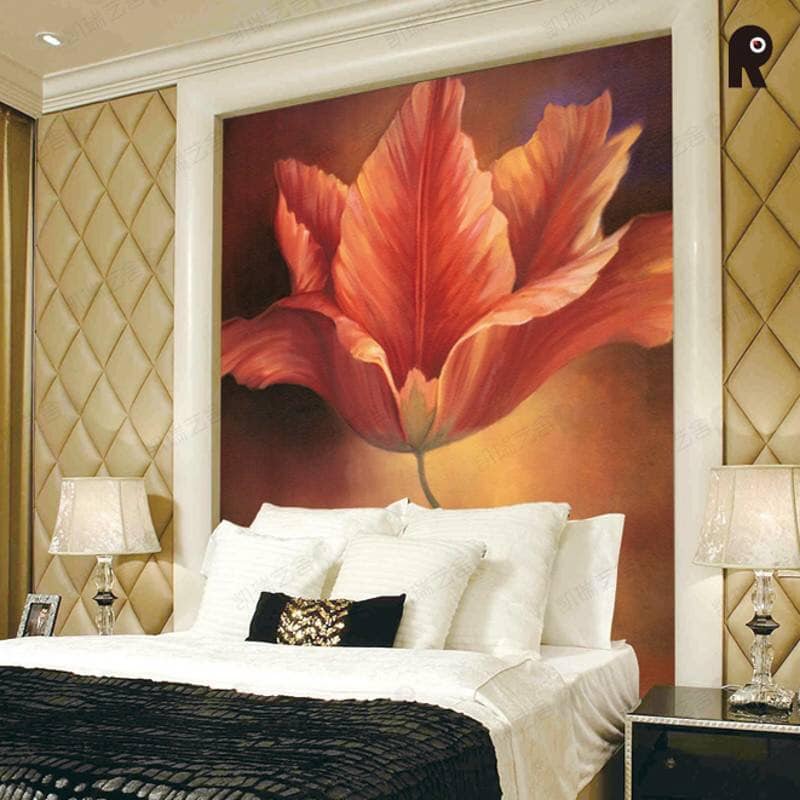 White flowery wallpaper for the living room area
Take a look in this lovely wallpaper for the living room wall. Choose the suitable colour and apply it for any walls of your house place.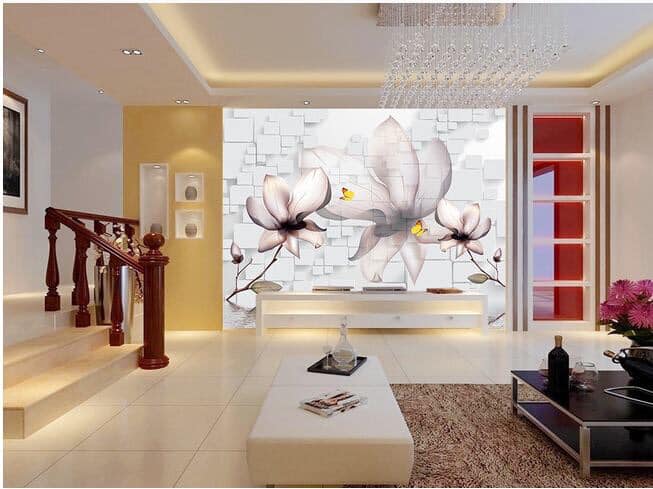 Perfect way to improvise the window in your room
Those people who don't have a window in the living room place, this is perfect way to make an improvisation. Look at this wonderful idea that will be on the list for the top home designs wallpaer in 3D.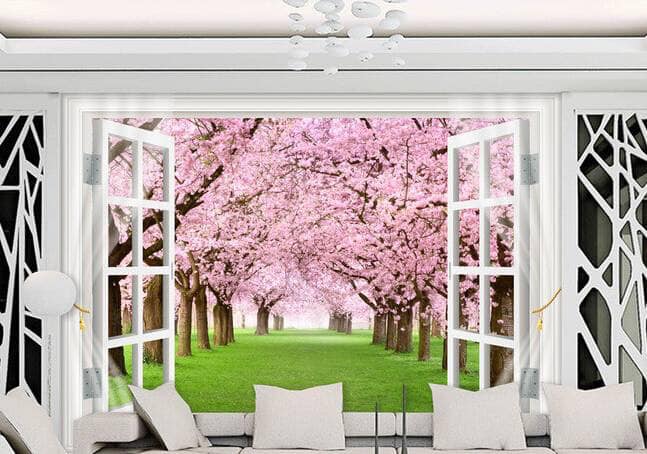 Cherry blossom wallpaper design ideas
Choose this wallpaper for the living room wall and make it looking so nice. Purple colour is great choice to give a room one extra good like. Scroll down and see this idea if you want to copy for your home.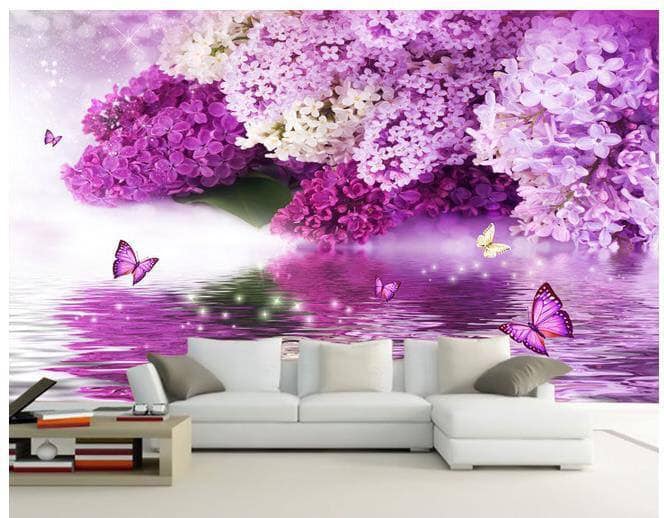 Choose wallpaper with theme nature for sleeping room
Previously we told you about the flowery wallpaper behind the bed in your sleeping room. Now you have the chance to see how it looks the nature on the walls of the bedroom. Sorry to disappoint you but this is the last idea of this post with the most inspiring ideas.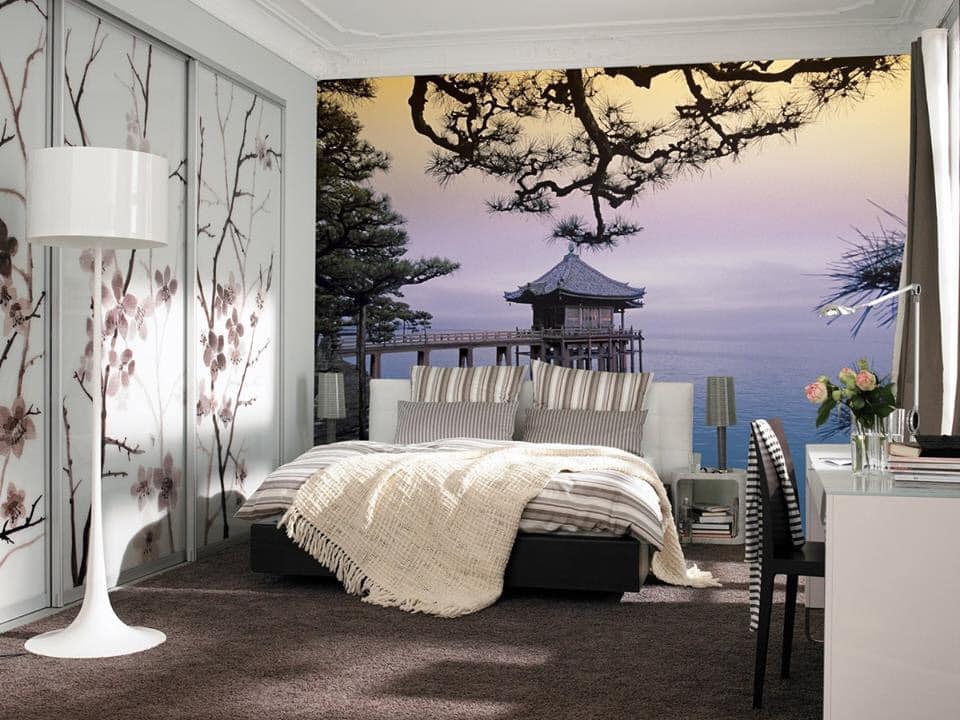 I hope that this post and these ideas were useful for you if you share the same opinion with me that these wallpapers are aomething unique, feel free to share it with friends. Thank you a lot for your attention and keep following our website in near future if you want to see more ideas!