Hey friends. If our last post about precious pink home decor kept your attention, now you need to follow this post and to see other great ideas for home decor. Our post today is about gabions, baskets filled with stones and rocks that you can use as a decorative element.
Gabions are baskets filled with large rocks and stones and can be used in any outdoor place, garden, yard and transform the outdoor place into place worth everyone's attention.
Gabions can be used for planting in it your favorite flowers
In the very first photo from this post, you can see nice gabion, a basket filled with stones where are also planted amazing flowers. Grow your plants, give it new life and enjoy in nice outdoor decor.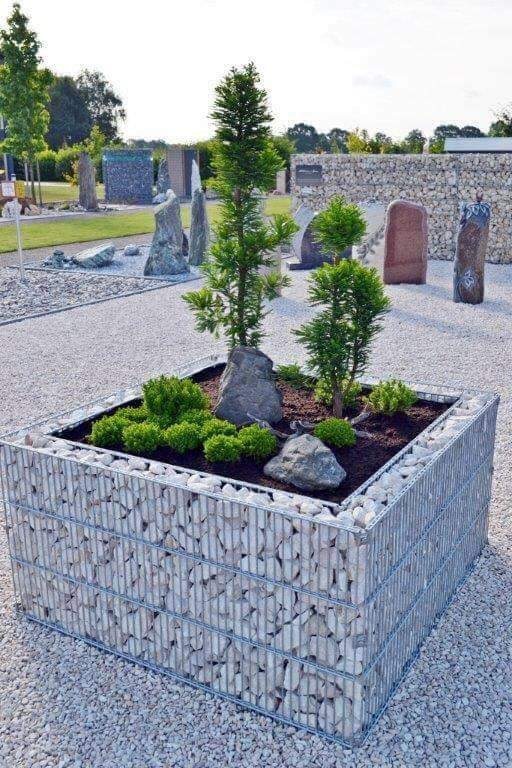 Large rocks can be recycled in a creative way
While making recycling you can create one special look of outdoor place. Spend a few minutes to see this design and decorative element.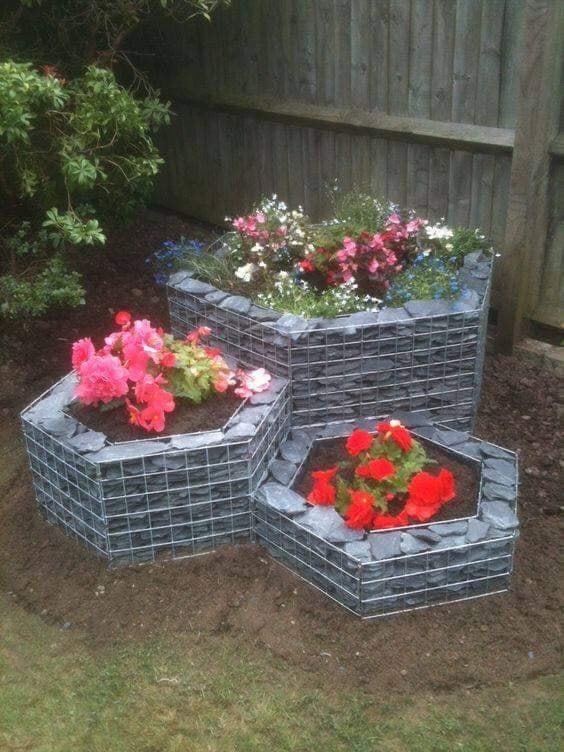 Amazing baskets with amazing flowers
Gabions can be used as outdoor fencing also, but it doesn't matter how they will be used. What is matter is that wherever is used it looks so nice? Take a look in the following photo and improve in this!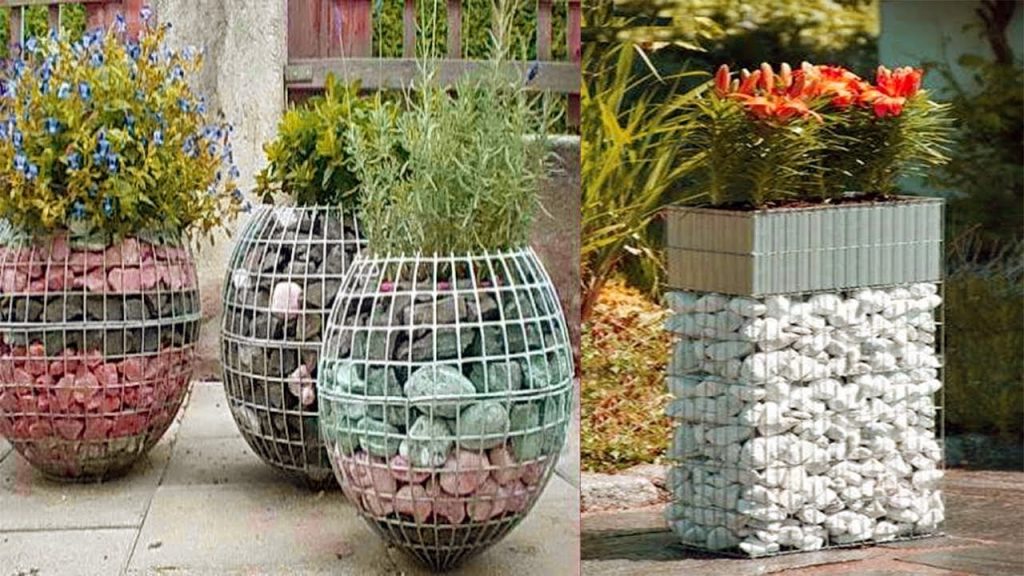 Make spiral garden by using gabions
In the next photo, you can see how to make one amazing spiral garden by using gabions and to create a special look at the garden place. Take a look at it and draw some inspiration for your garden place!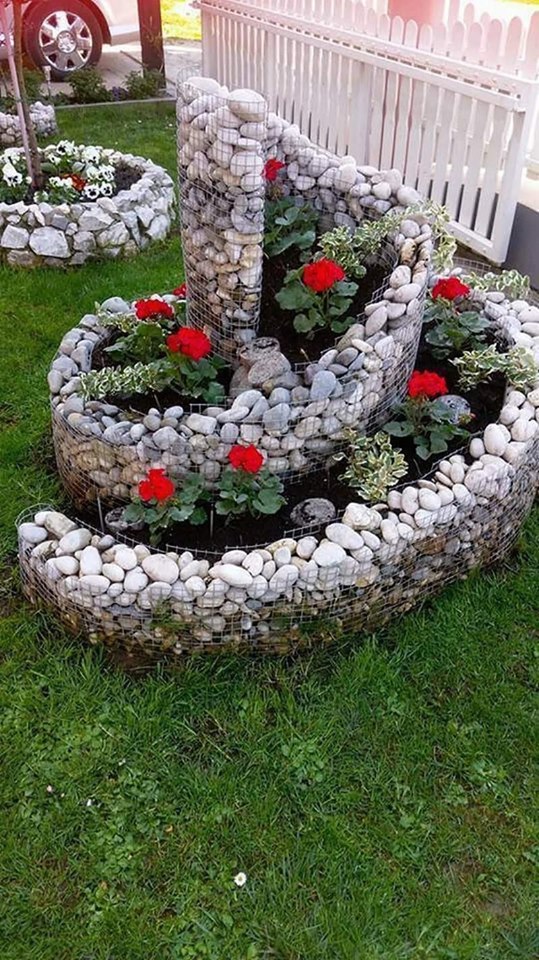 Other great ideas abut making a spiral garden
If I ever have a chance to make spiral outdoor garden filled with flowers I will surely make it for my garden place. With different type of flowers and plants, you can create one special design at an outdoor place and having a place to show to your friends and people you know.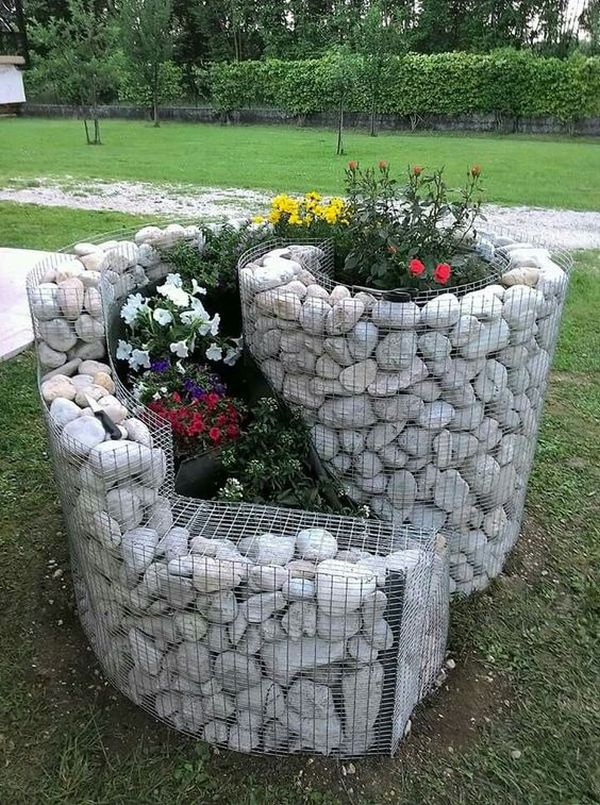 Gabions vase for an indoor place
There isn't a rule that gabions should be used just for outdoors but can be also used for the indoor place as you can see in the photo now. Take a look at the photo now and find some idea for your house place too!!! If you aren't in love with these gabions tell your friends about it!!!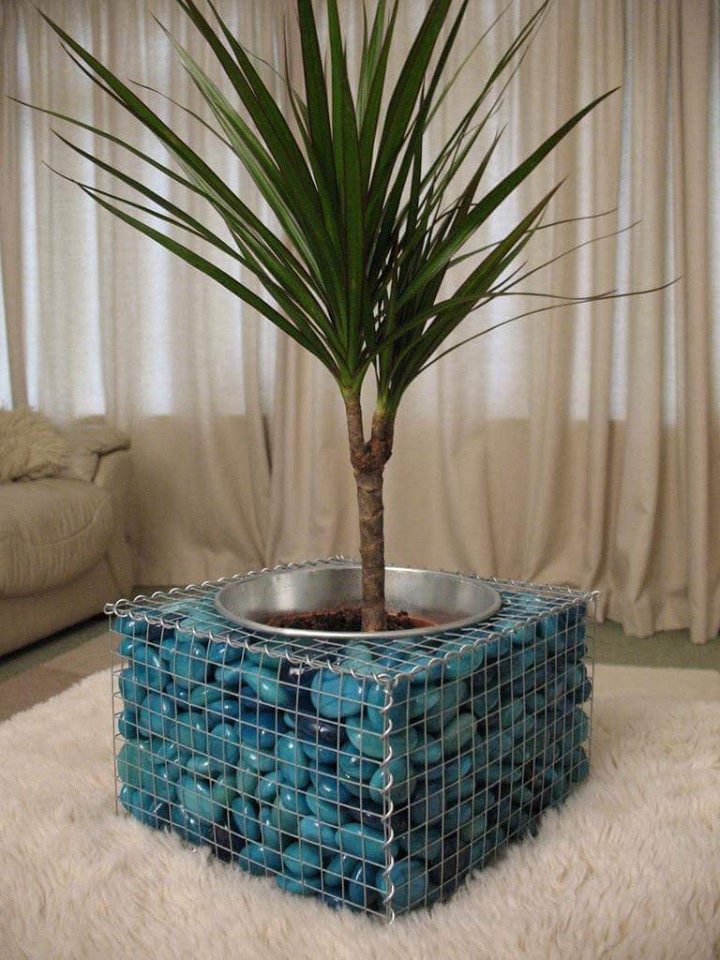 I sincerely hope that these ideas were amazing for you and you found how to design the garden place, at the same time you can recycle stones and rocks and clean outdoor place also. Thanks for all the time and attention you spent with us and hope you will have a nice rest of the day!!!