How many times happen to you to wish to throw the old furniture you have at home but you can't do that? Why? Because this type of furniture reminds you to those days when you were a child and exactly these memories are the reason that will motivate you to renew it but never throw it away.
In the following, you will see how you can give a new style to the old furniture and to create one modern home. Be creative and use the idea to make some of these reuses in your own home or at least tell your friends that we have such amazing ideas for them and they just need to follow our P A G E!
Renew the old dresser and add it in entrance hall
Take the paint and brush in your hands to make this craft at home. This is an absolutely cool idea to give new life to the old dresser you have and to put it in the entrance hall and enjoy in modernity.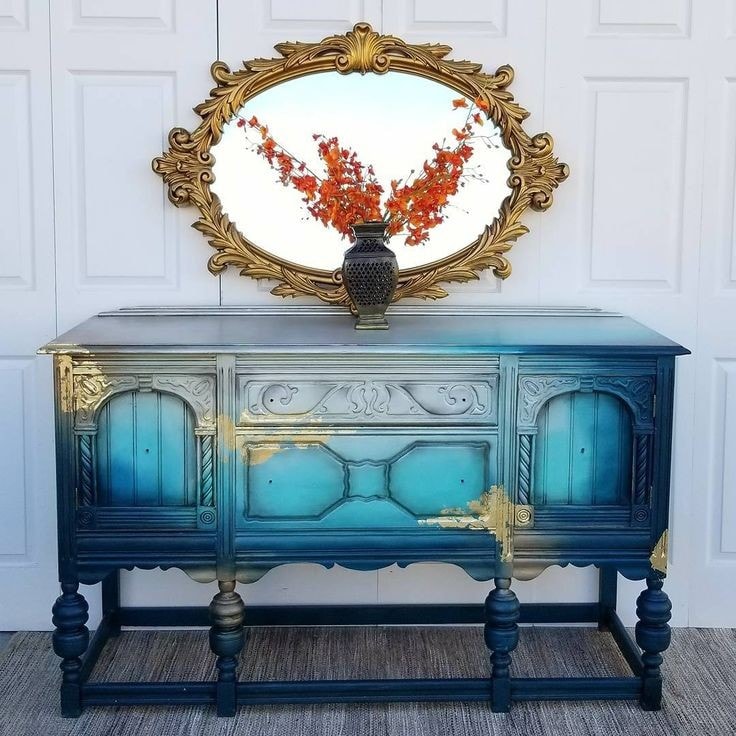 Paint the old dresser and draw flowers
Don't be afraid for adding flowery design in interior place especially when it comes to word the old dresser that you use for saving clothes here and making the best organization. To make the things clear, scroll down see the photo and follow the link for the full instructions.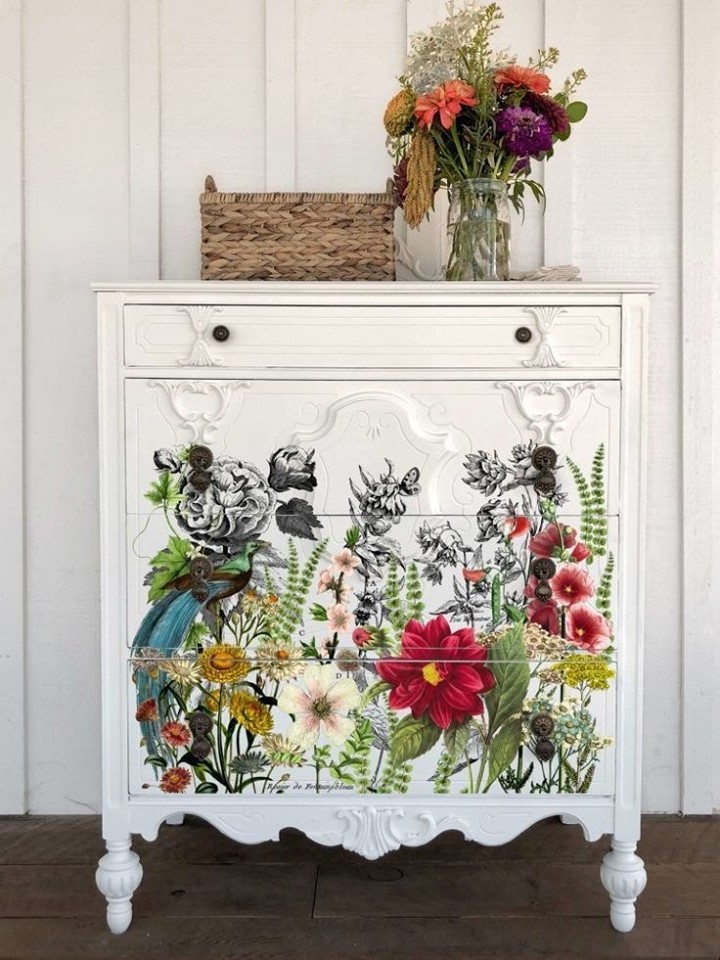 Bohemian style of old furniture reuse
We will show you again flower design in the third photo from this post and maybe this is the thing that you can do in your free time. Give new lie to the old things and after this use it for an interior place or give to someone that will be very happy for having this in the interior.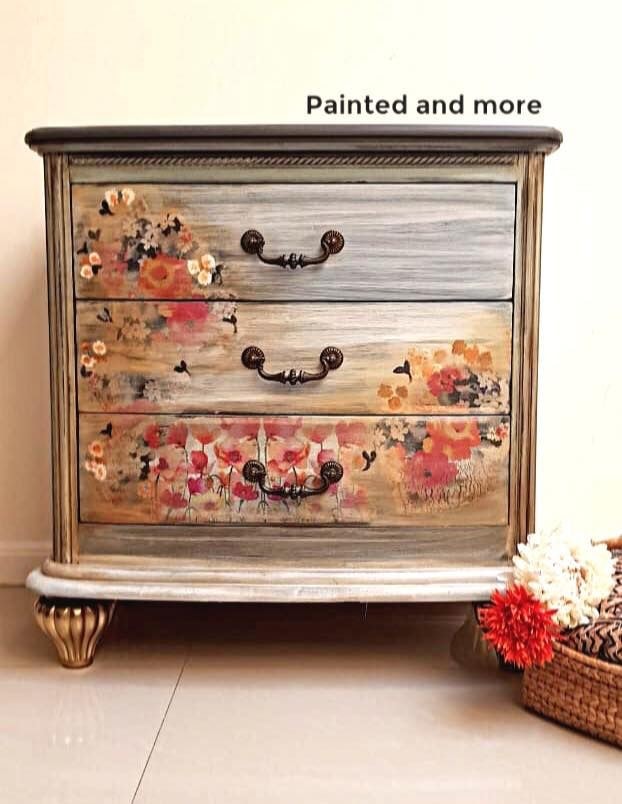 The best drawer reuse for creative people
Even though you think that there is no hope for the old dresser, there is still hope. You need an idea, little free time and creativity for giving new life to the old dresser. I'm sure that you will find the idea in the photo here and you will apply in your own home too.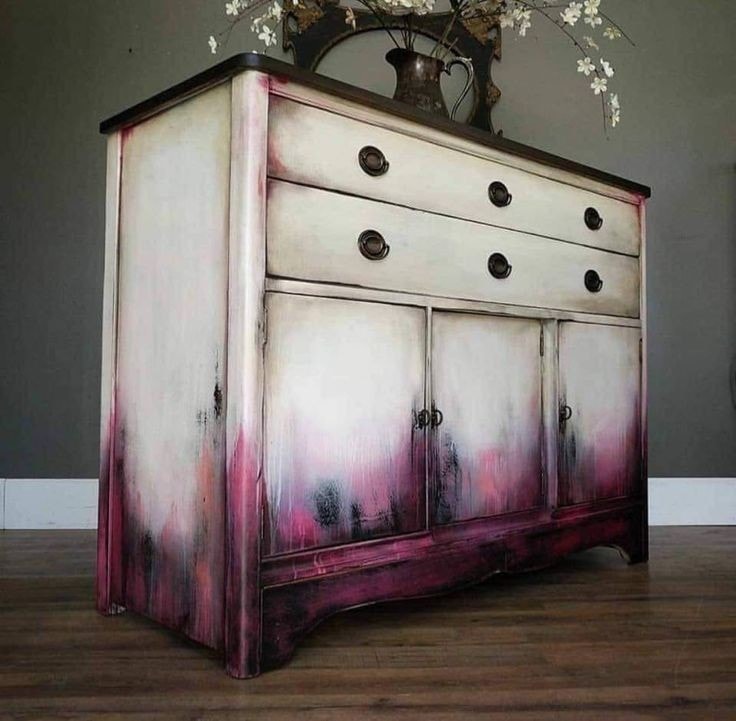 Revive the old console table
Never ever throw the old things at home but give it a new life with the help of colors. This console table is a great choice for your own indoor place and perfect use of free time.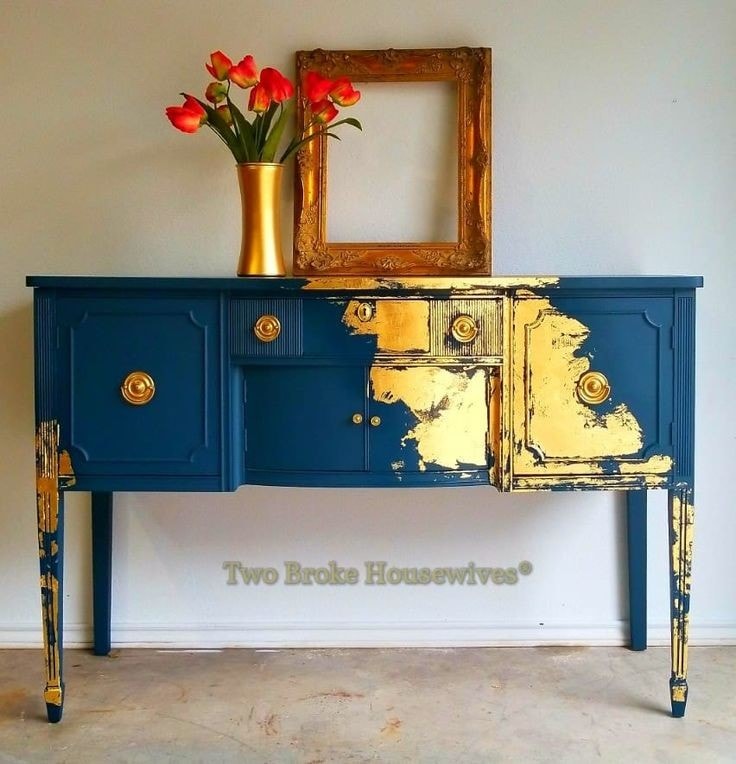 Well, after checking these ideas maybe you will try to make some of these things in your home place and you will solve the problem with the old furniture. Please if you have also free time read the last post about living room decor tips and find some ideas for the home place.