We need shelves in every wall of our rooms, we need it in the bathroom place, in the living room place, in the entryway and also we need it in the bedroom. One of the coolest ideas of shelves are exactly the glass wall shelves and I'm sure that you will fall in love with the following glass shelves. You will see room divider wall shelves, cube and squares shelves, ziczac shelves and all of them are made of glass. So, take a look and find inspiration for your own house walls. 
GLASS WALL SHELVES – Cubes 
Glass wall cubes and squares are one unique element for the living room walls. Here, you can storage the special things you have and you wan to be seen by guests which are coming into the house.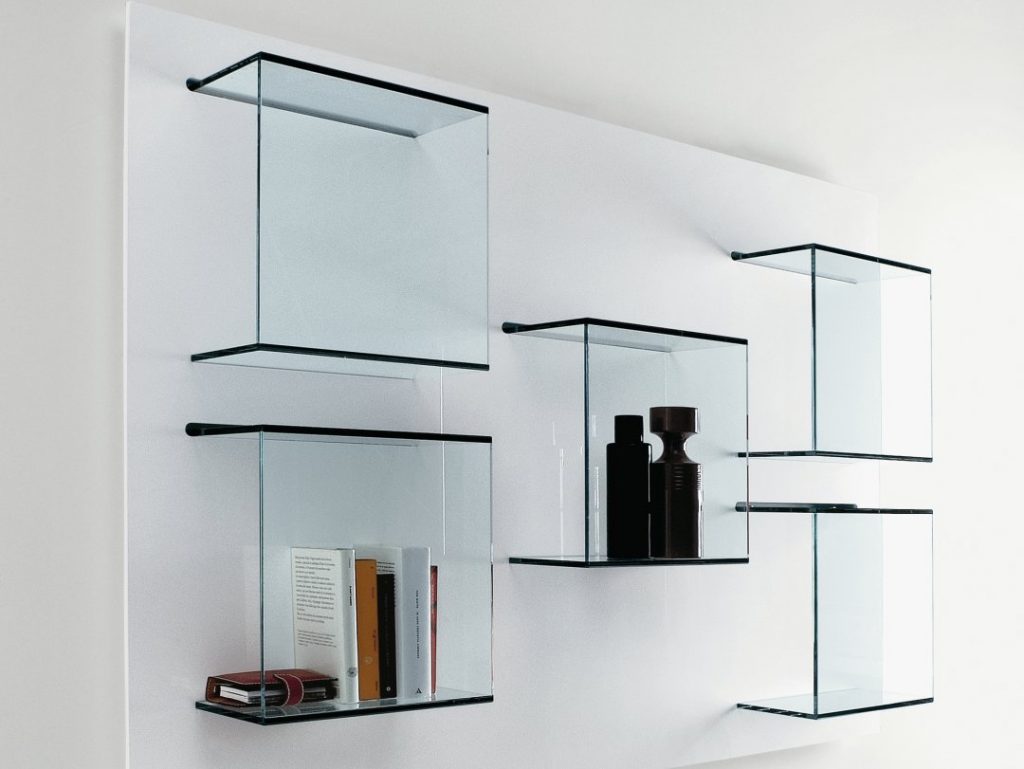 Glass wall squares to fall in love with
In the second photo of this post you can see awesome glass wall squares that will complete the decor in your home. You can add it in the living room, bathroom or entrance hall.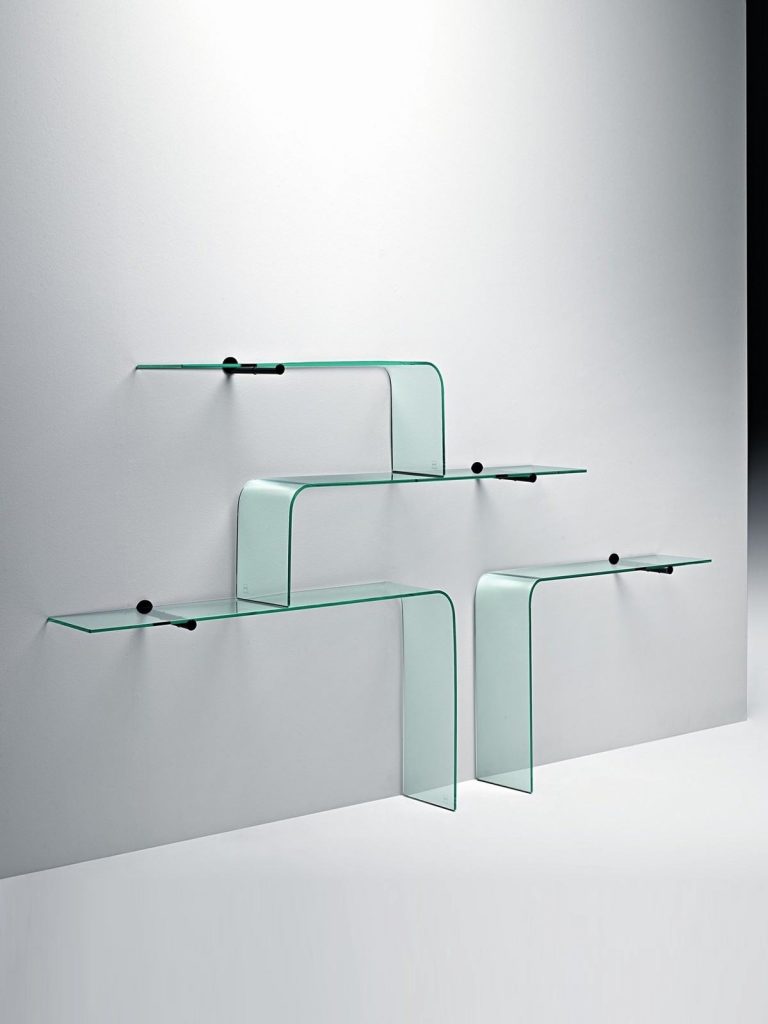 Separate two rooms with glass shelves
Maybe this is the smartest idea that every person would love to have it. With this decorative element, you will have two separated rooms and also a shelves to arrange the favorite things you appreciate.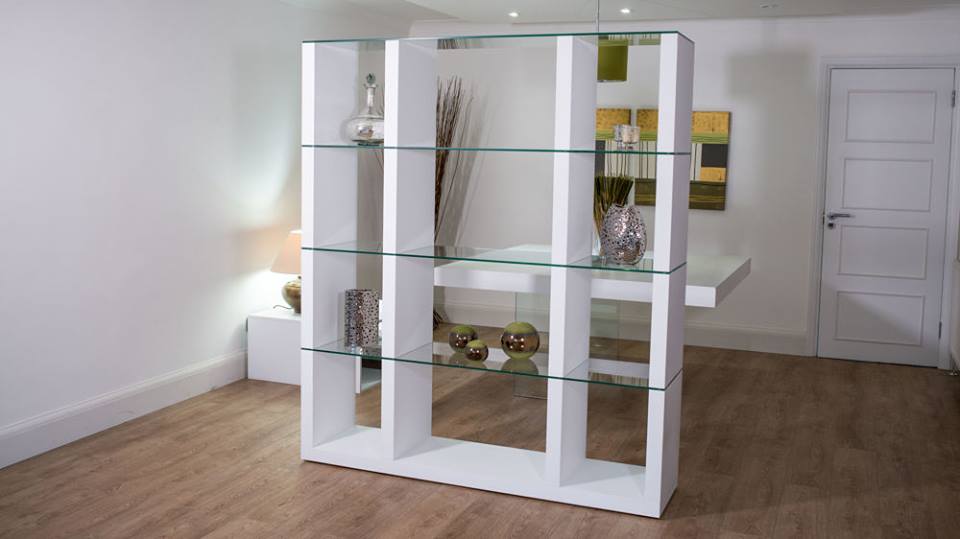 Room divider glass shelf ideas
If you want to kill two birds with one stones you can add room divider with shelf in the same time. Find inspiration in this amazing photo.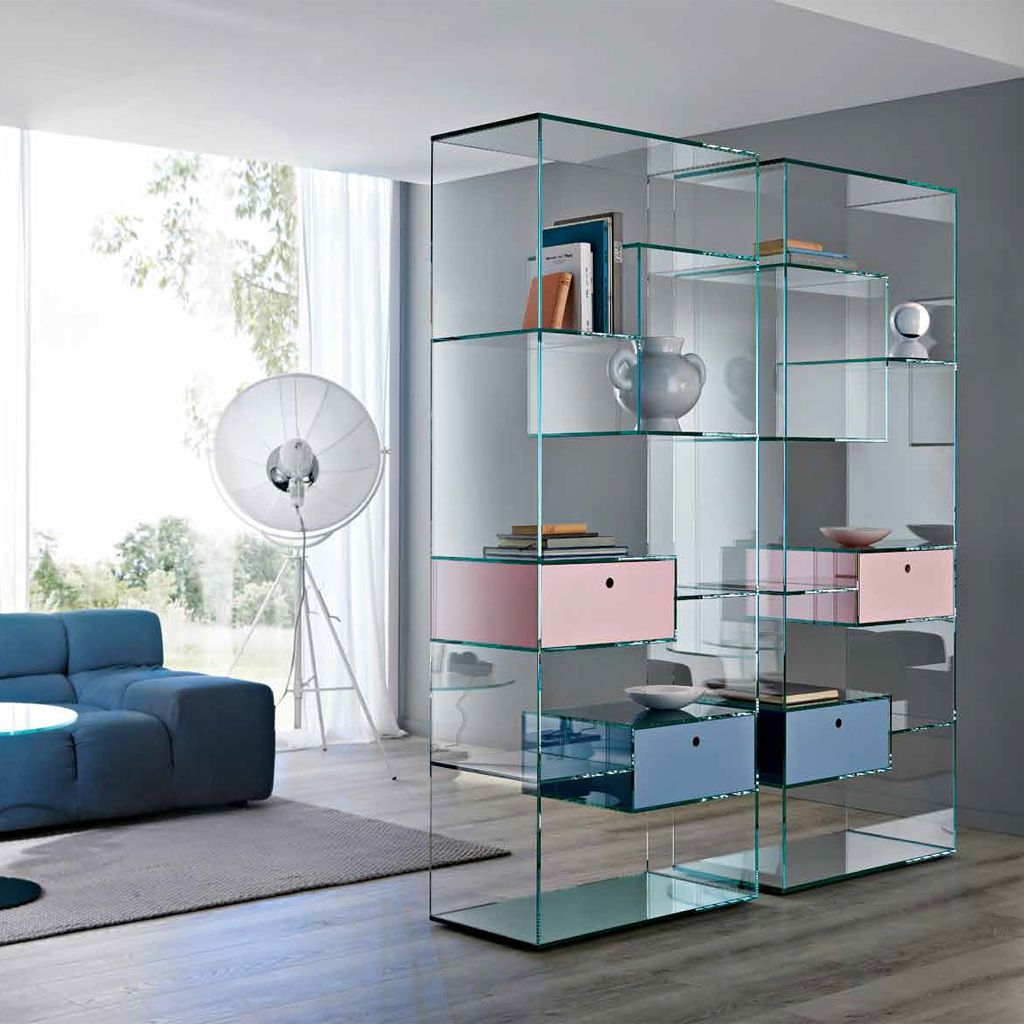 Hanging vertical wall shelf ideas
Elegant and cool vertical wall shelves can save you space, can look elegant. Take a look in the photo and think about copying the style for your own home walls.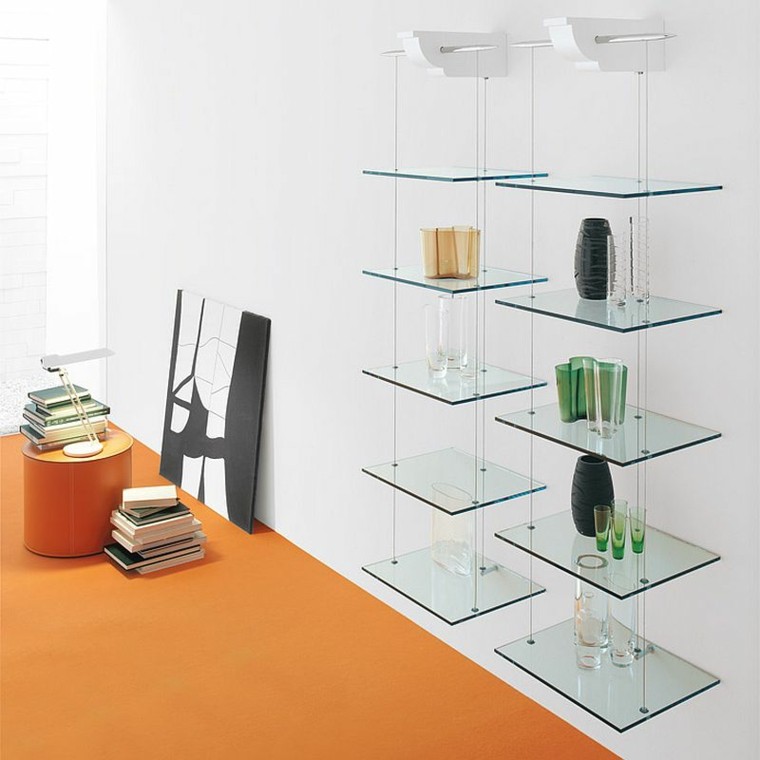 Elegant vertical hanging shelf of glass material
If you want to save space and also to have an organized wall, you can add vertical hanging glass shelving units and solve the problem with organization. Come on, find inspiration in the following photo which is so cool.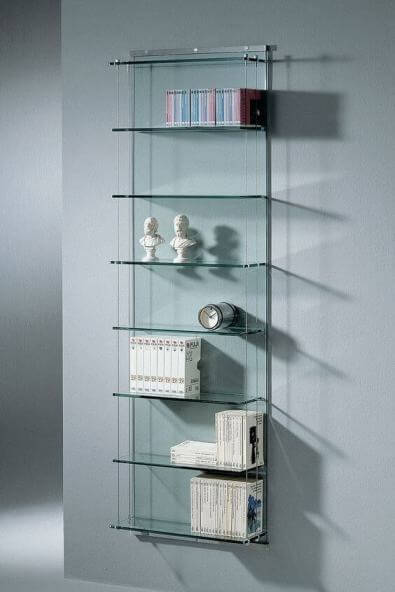 Ziczac wall shelf of glass for the living room wall
If you don't adore simple decor and design of wall shelves like squares and cubes, this is what you are looking for. Choose ziczac wall shelves and arrange here your special souvenirs and things you adore.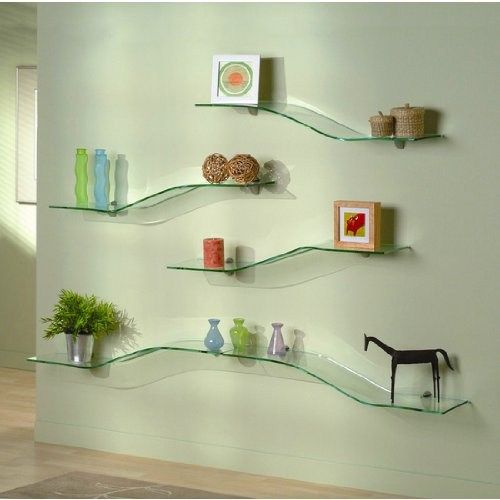 Wall corner shelf of glass
Here you have the chance to see how to add the glass shelving units in the corner walls of the entrance hall. I hope that you will find idea for your own home wall corners. So, take a look in the photo below.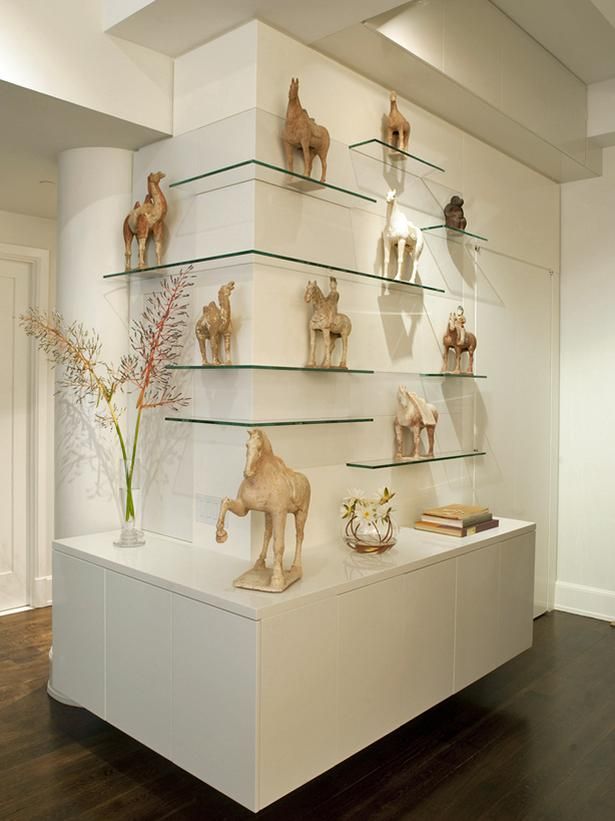 So, this is all for this post and now I just want to thank you for your attention. If you are also in dilemma about how to decorate the front door and the front porch of your modern house for Christmas time, check our post that will inspire you for sure.