Gorgeous living room decorating can be achieved if you aren't afraid of adding different colors in home interior. Don't be afraid to add a blue sofa, yellow curtains, blue carpet or rug, yellow pillows, green walls… Be proud of having a modern interior place where you will receive your guests and show your creativity and imagination.
In the following, you will see different colors added in interior and I really hope that you will find some idea for your own home and after all you will remember to our page and creative post.
Combination of blue and yellow will help you in creating a gorgeous room
In the very first photo from this post, you will see how you can combine the yellow color with the blue. As you can see there is a blue sofa, yellow pillows, blue and white rug, and all these elements helped in creating such a nice place. Spend some minute to take a look in it.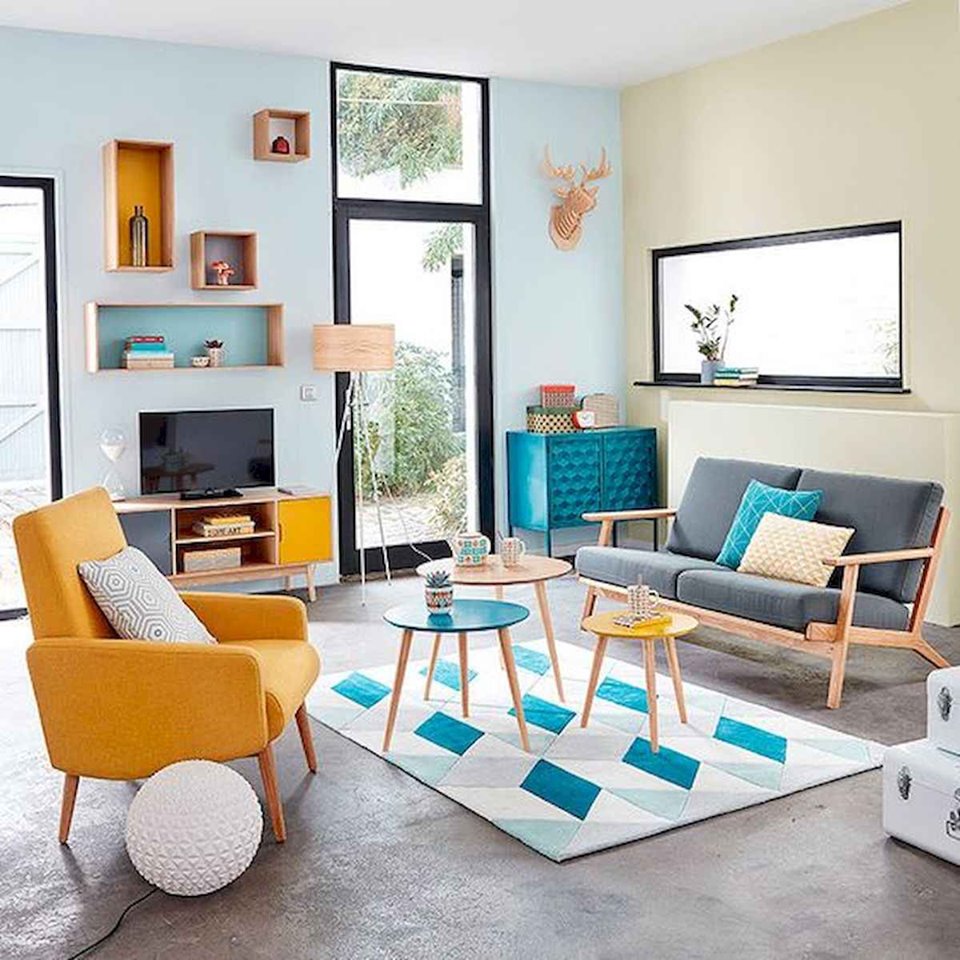 Blue shutters is cool idea for home place
Step by step, we are to the second photo from this post and here you will see something so nice. This is the rustic style for modern homes and many people will wish to have this decor. Scroll down to see this wonderful design for your house place that will be suitable, I hope.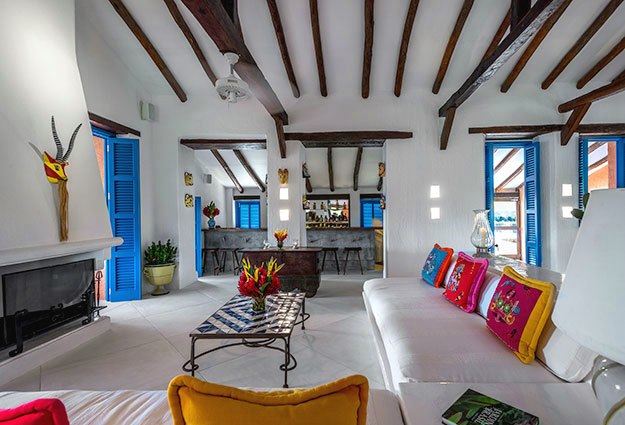 Add the colors in the dining room
In the third photo from this post, you will see how to add different colored chairs in dining room and still to enjoy in modern decor. Hope this idea will be helpful for you and for those who wish to have nice interiors.
Adding red accent in interior place is cool
Well, there are people who will be brave and will add the red color in interior place but also there are people who won't spend their money for adding such a strong niance at the interior place. Some people will say BRAVO to the interior design concept but there are still those who will find awfull the red tone. My advice to you is to forget what people are saying and to bring the best style in interior place and to live happily after all. Add red sofa in interior that will also go great with any type of painted wall but in the photo, we can see a blue wall.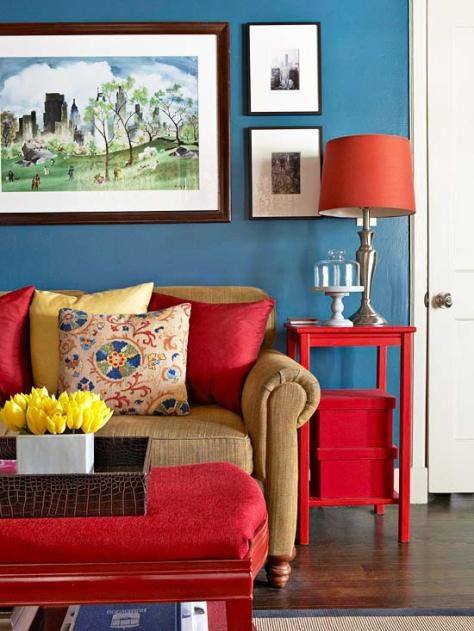 Previously in this post, you had the chance to see how to add yellow and blue in the interior, the red accent in interior and many other colors which goes great in combination with other colors. If you found ideas for living room place, also find time to read the last post and to see how one contemporary exterior should look like. Take a look in the link here and also share with friends! This will be our motivation to continue looking for the best ideas and searching just for you!