Sometimes wall niches have some obvious purpose – for example storage for firewood. Other times, not so much. However, they are ideal for any wall in your home and can be used for many interesting purposes.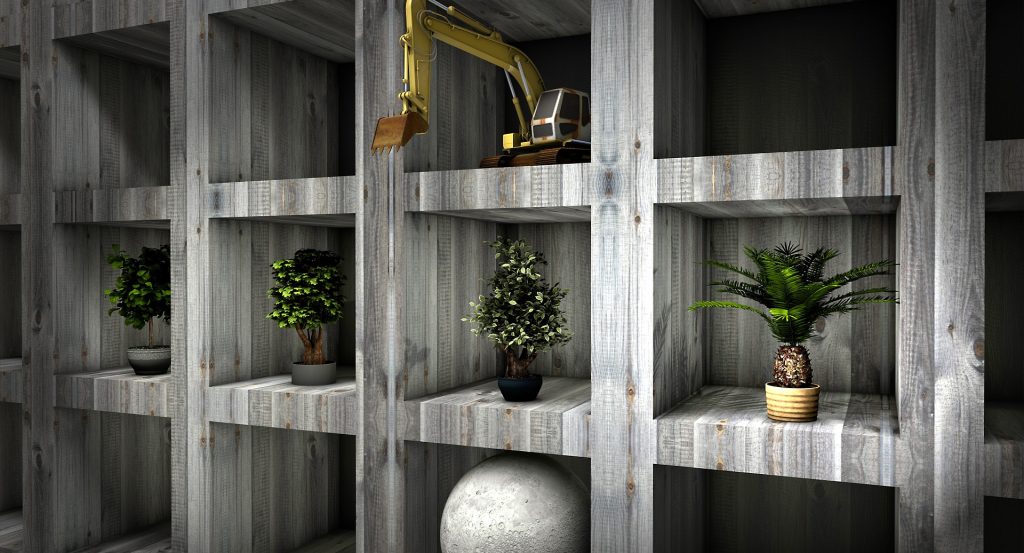 These trendy architectural cut ins on walls can vary in width and height. Although they are meant to be decorative pieces in your home, sometimes they can create a dilemma on how to style them. If you are not sure what to do with your awkward alcove, I rounded up some amazing ideas to turn that negative space into a well decorated, positive space.
SHELVES
One of the most efficient uses of this space is spanning shelves across it. It can give you extra display and storage space and turn the awkward area into something that looks well organized and perfectly decorated.
FIREWOOD
If you have a niche near your fireplace, then its use is obvious – you can store firewood. This is a great way to add rustic effect to your interior. Even, if you don't actually burn logs in your fireplace, stacked wood can make your home to look modern and charming. For more interesting and dramatic living room or bedroom look, you can paint the ends of some logs in some bright shades to add graphic pops of colors.
MIRRORS & GLASS
You can make your niche feel almost like a window by filling your niche with mirrored back and glass shelves. The mirror as well as the glass will add a layered depth, making the niche and the whole room feel bigger.
BRIGHT HUES
A niche doesn't have to be simple! You can make it a focal point in the room with a coat of bright paint.
OPEN STORAGE AND READING NOOKS
The alcove under your stairway can be turned into a functional reading nook, open storage for bags, shoes, coats and other accessories. You can also think about turning it into closed storage due to its unusual shape.