Decorating your bedroom in a rustic style, will for sure help you create a cozy and relaxed atmosphere over there. This style is inspired from French, Swedish and English country looks and can be many sided including touches of industrial, vintage, natural and even modern style. The rustic style is full of textures, natural materials and colors and is definitely becoming one of the most popular interior decor styles nowadays.
So, we picked some of the main features of this warm style, in case you were wondering of how to incorporate it in your bedroom too. Let's check them out!
When it comes to colors, neutral, earthy tones are the best choice for rustic style interiors. Here we can include, shades of brown combined with beige, or maybe even with black. Bright and bold colors are not really meant for such interiors.
Wood is the main material!
Yes, as we have already said above, natural materials are the main ones for the rustic interiors, and wood can be on the top of the list. Wood can be all over the bedroom, from flooring to wall panels, furniture to even some wooden accessories. Raw, natural wood is the best choice for the rustic bedroom and you shouldn't even worry about painting it because it's natural beauty shouldn't be hidden behind color.
Besides wood, stone is another natural material that is often part of rustic interiors. So, a stone fireplace will be perfect choice for the rustic bedroom. Or in case you cannot add one, then some stone accent wall can be a good idea too.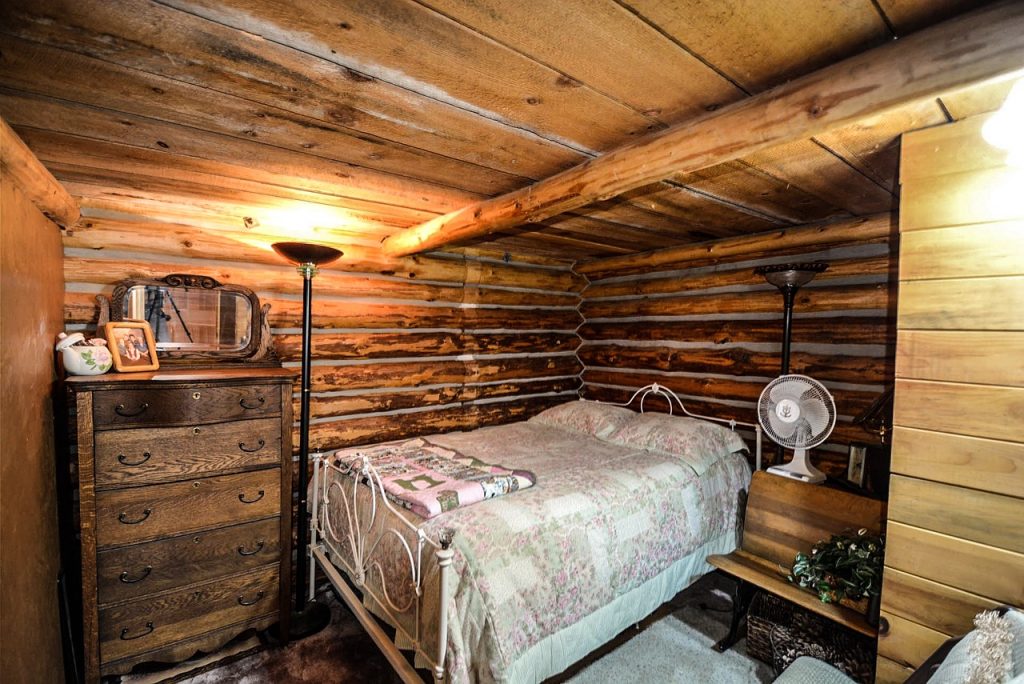 Here we can add some wool or woven textiles, as well as some shape-skin or fur rug. They can add texture and will also add to the coziness in the room.
Bigger windows if possible
Rustic bedroom are typical for country style homes that are often surrounded with great landscape. So, having bigger windows, will provide more natural light into the bedroom and of course, you will get the chance to enjoy in the beautiful views.
When it comes to the lighting, chandeliers are often part of rustic bedrooms, but not elegant and fancy ones but old school chandeliers made of wood or horns.