With our two hands, a little free time, an old wood placed in our garden corner and little creativity, we can make exclusive decorative elements for interior but also for the exterior part of the house. We can make a wooden train, wooden flower bed, wooden wall clock and so many things we can make just if we spend a little of our time and if we know some wood slices crafts ideas.
Spend lovely time with us to see our collection of impressive DIY wood slices crafts that every creative person can make it! Will you try to make something of this, tell us in comment below this post but first of all see the ideas!
Make an Easter crafts and elements with the help of wood reuse
Make rustic wooden bunny and bring the joy in your garden place, make happy your kids and include them in this project. Take a look in this photo, follow the link below and learn how to make this at home.
In the first photo we had the chance to see how will look if we add the Easter wooden bunny in the front yard but also see how will look if you add it in the backyard combined with flowers around.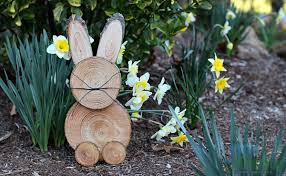 Wood slices wall clock – do it yourself idea
In you have free time, you can make something to love it, something like in the following photo, a rustic wooden wall clock that will beautify every wall from your house place, just see this beauty that can be part from your house too.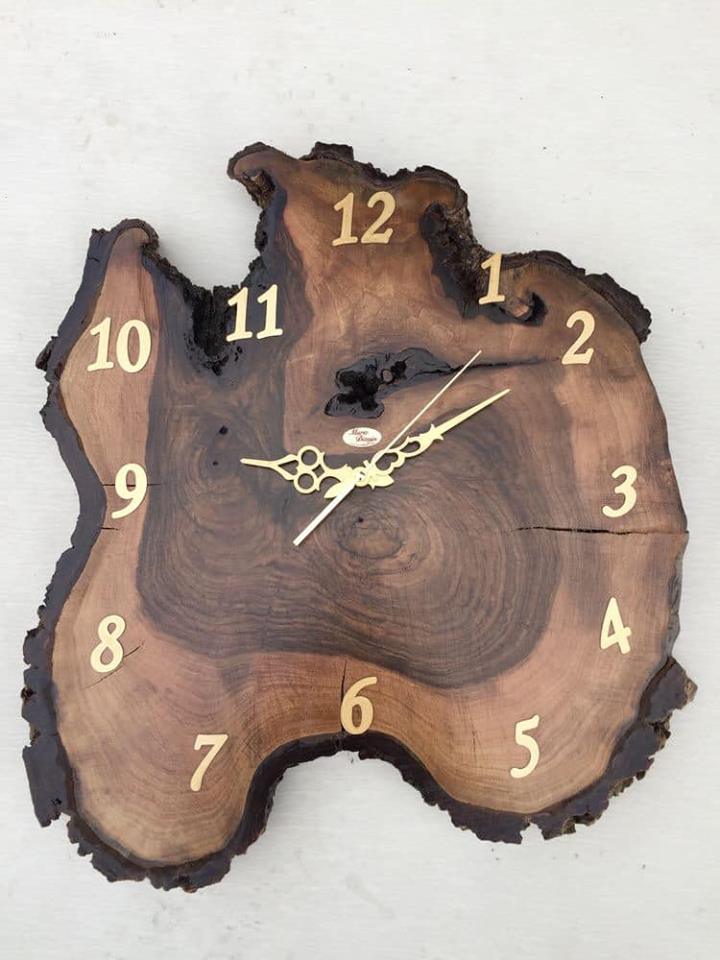 Make lovely train by reusing wood slices with using your creativity
If you are patient and have enough free time you can also make some things for making your yard the place to be, for example you can make a wooden train and to place it in the middle of the yard.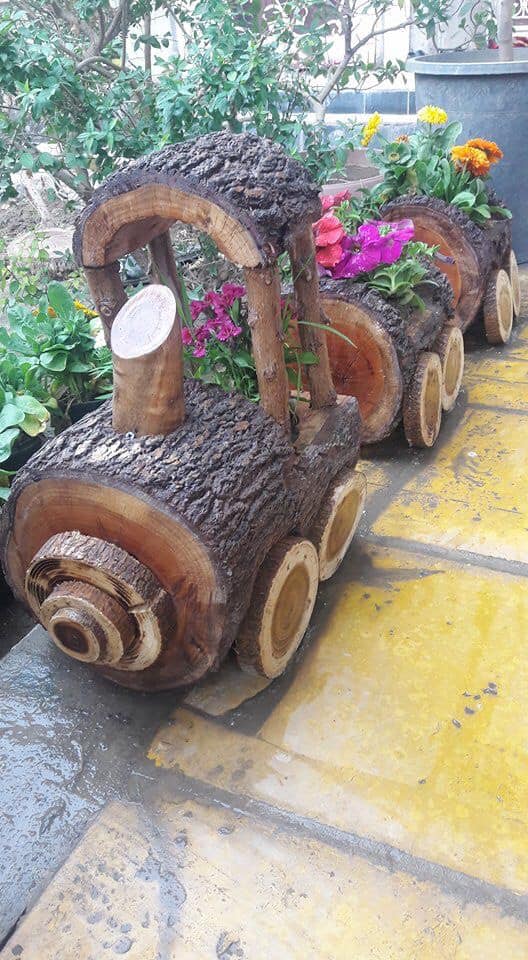 Make flower bed and planter with the help of wood reuse
You have no idea what type of flower pot to choose for garden but also you wan't to save some money from the salary? Stay with us to see amazing flower bed that you can make in easy and creative way dear dear friends.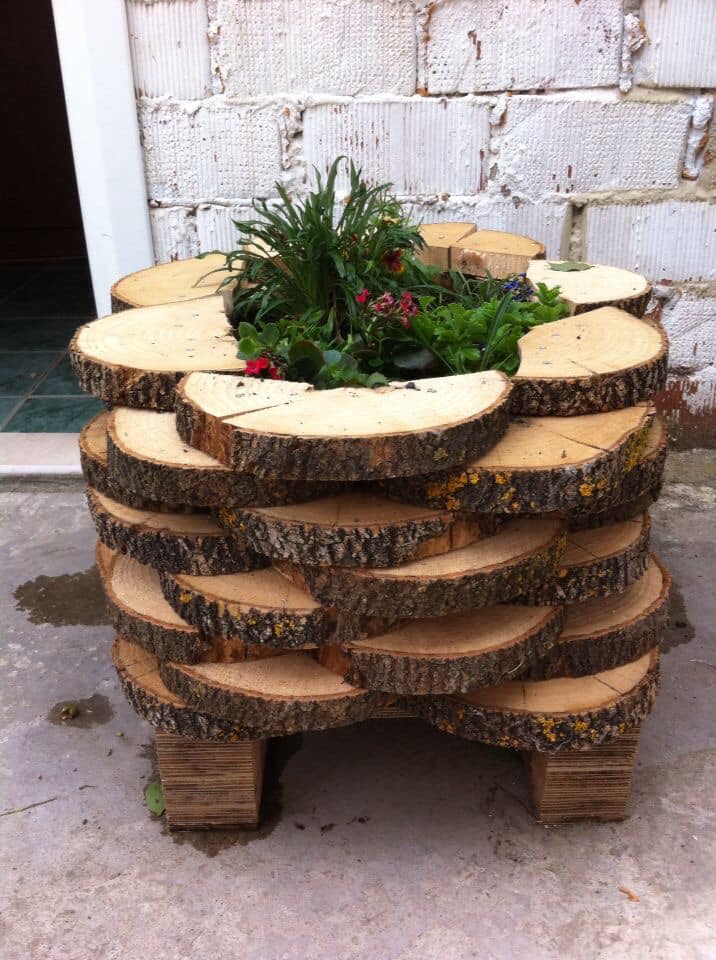 Lovely chairs made by reusing the old wood pieces
You can make an amazing chairs which you will be using in interior and also for the exterior place. With little many, too much effort, you will make your home looking modern.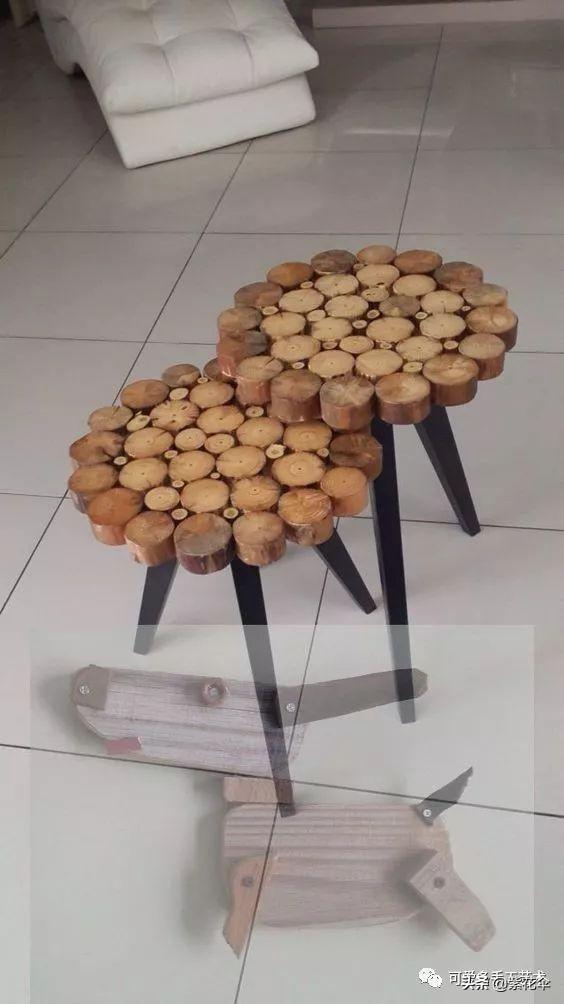 In this post, we have shown you too many ideas and you just have a task now to choose which of the things you can make at home and also share the ideas with friends will be the next task we give you! Thanks so much, keep following in future!
Also, read about stones and bricks decor in outdoor place and boost your imagination even MORE.