Hey friends! Welcome to the post about inspiring ideas, ideas that can transform your boring day into an interesting day. It's never too late to be a creative person, so read the full post to inspire yourself and to see interesting pasta crafts.
Pasta and cereals aren't just used as a food for eating, creative people use it for making amazing crafts of it!!! Some of the most interesting pasta crafts shared here will blow your mind. Don't move and see the following ways about how to make pasta flower pots, tea cup service and many more IDEAS!
Creative way about making teapot and tea cup just by using pasta
Use this idea to beautify the kitchen place. The material that you will need is just pasta in different shapes.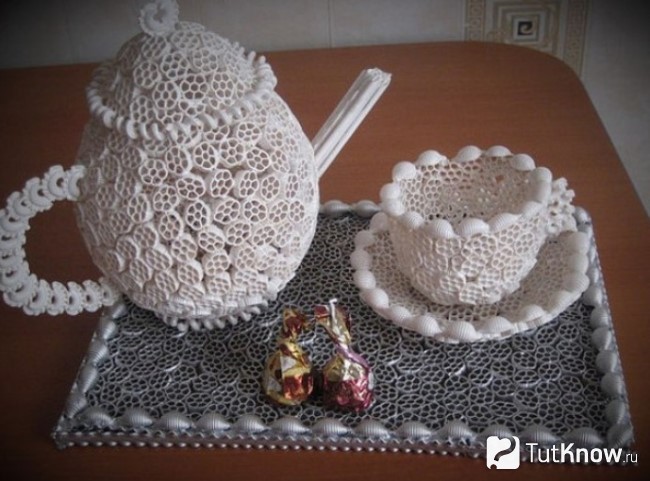 Make a tie you will use for the bobby pins 
If you have little girls, this is the idea you badly need to make it. For making this craft you will need pasta and nail varnish. The results are stunning and your little girl will have perfect and different bobby pin for the hair.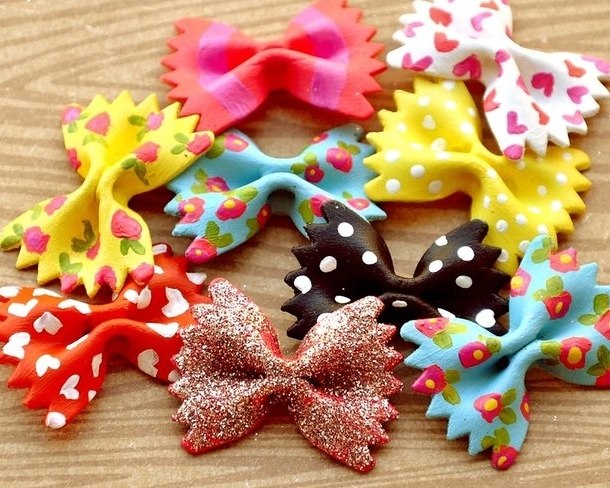 Creative craft made of pasta and cereals
the mix of cereals and pasta will give you stunning kitchen tools decoration! Give a new life to the old kitchen stuff with using this food!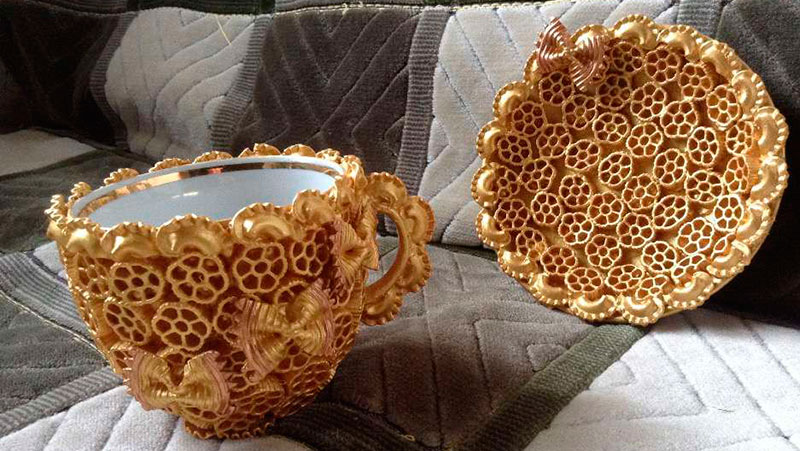 Three ways about how to reuse pasta
Decorate the salver with macaroni, make a lamp by using balloon and macaroni and make a teacup by using just pasta. all this you can see in the photo shared here to appeal your attention. Take a look and be creative person.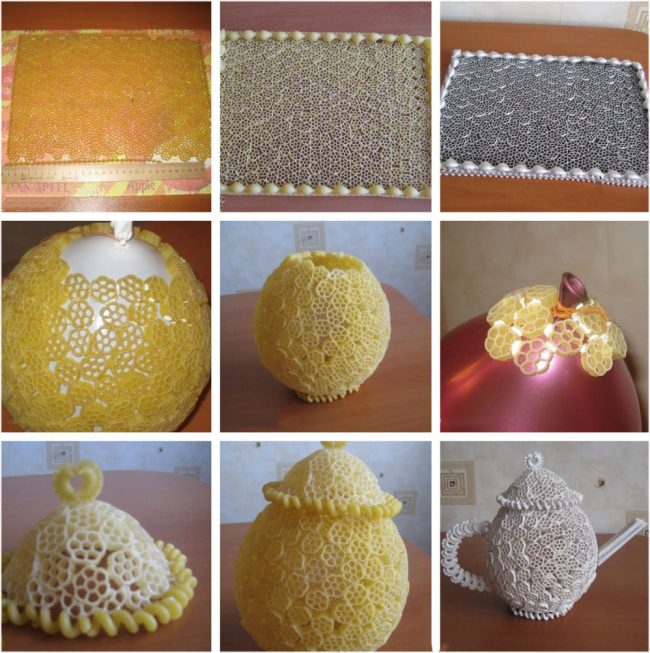 Transform the simple flower pots into creative macaroni flower pots
Macaroni is the favorite food to many children but this is also a favorite craft for many kids. If you have children, include them in the project and together make this lovely flower pot idea. You will have perfect home for your flowers and an amazing flower pot.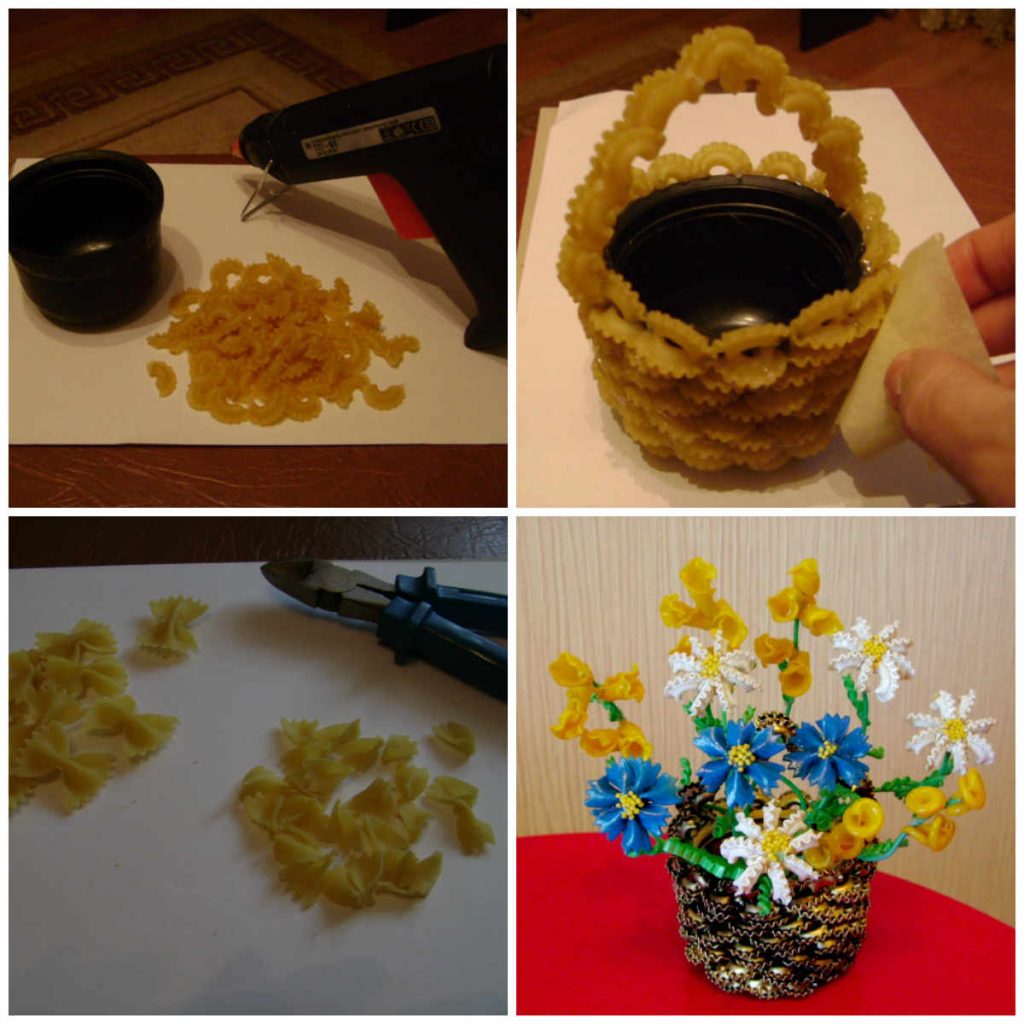 Make jewelry box by using shpagetti 
Who will say that you can make jewelry box by using shpagetti and to save money for buying such an expensive boxes. Take a look in this photo, follow the link below that will take you to more creative pasta reuses. 

Decorate the vases with macaroni 
Take a look and inspire yourself with this idea, add macaroni on the vases and use the vases as decorative elements in interior place. This is the last idea of this post, so next time when you will prepare macaroni for lunch, remember this idea and make this craft in your free time. Thank you for reading this!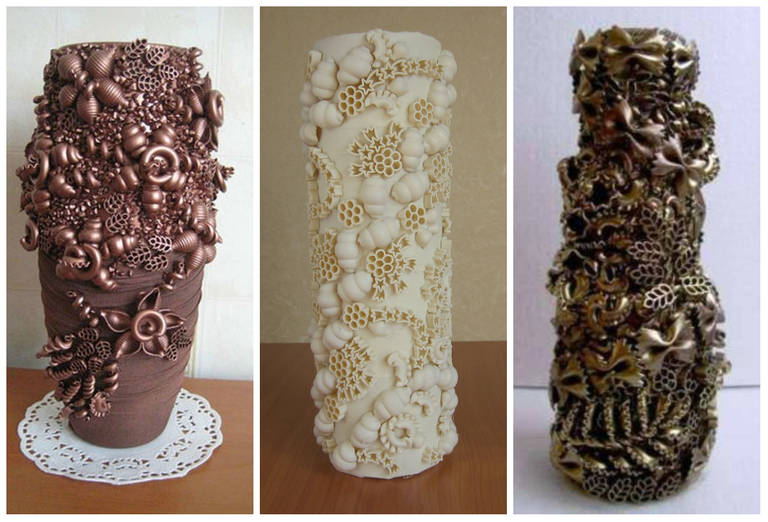 When you will be finished with the pasta crafts and you already have free time, please also check about how to reuse the old shoes and to make a home for the flowers and plants you have in yard! Thanks so much for your attention!