Creating a storage-friendly and functional bathroom design may be just what your home needs. A tiny bathroom may seem like a difficult decor task to take on, but don't despair. There are so many ideas, tips and tricks to make your small bathroom look outstanding, functional and expensive.
Every design element in your tiny space should have a purpose and be functional and easy to clean. By choosing the right elements, you will create a space-saving sanctuary and you won't spend your life in cleaning.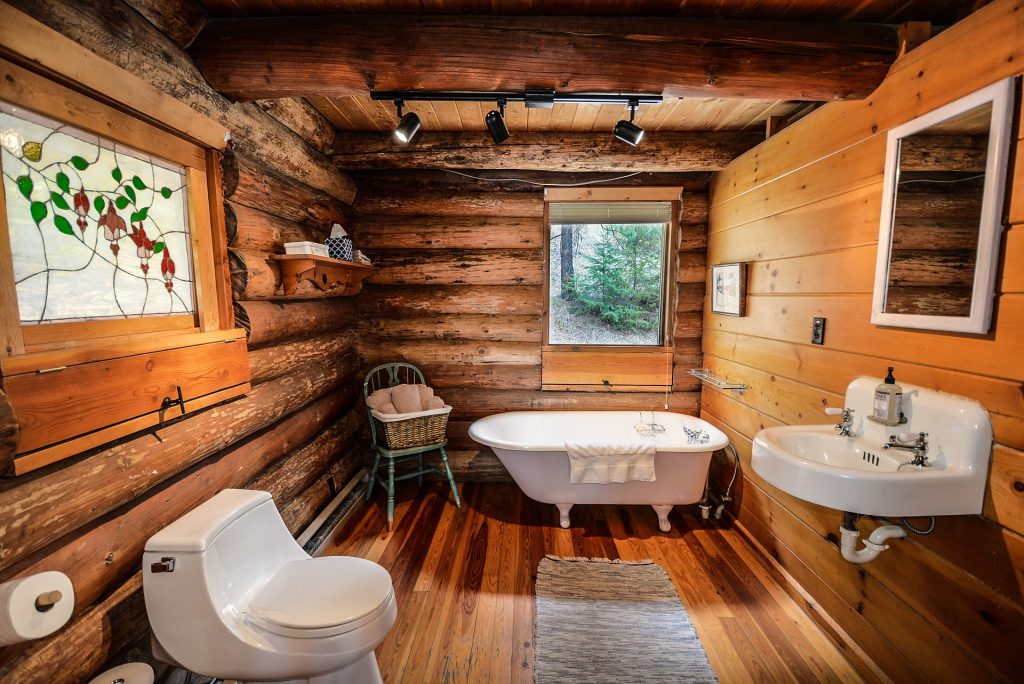 Add storage
Instead of placing your colorful and textured towels in large baskets, cabinets or drawers, showcase them in open shelving. This will eliminate unwanted large cabinets and will add playful colors and warmth to your bathroom. You can also think about installing wooden crates on the walls or on the ground. Together with the ladders, they are amazing and very fashionable storage solutions for all bathrooms.
Be Functional
If your bathroom is small, then you probably have noticed how quickly it can become cluttered. So, make sure you are adding only elements that are functional. Don't add objects that will only take space. For more clean look, minimize counter space by storing rather than displaying your personal products. Cotton balls and swabs can be a great bathroom decor when stored in glass jars.
Plan Your Palette 
Plan your color palette! Painting a wall with a bold color can take some time. Use natural colors to make your bathroom feel aesthetically pleasing and calm. You can use patterns and textures in neutral tones to add depth to the room.
Add Pops of Color
You can add pops of colors in your tiny bathroom by showcasing colorful rugs, tiles and towels. There are many stylish soap dishes and accessories to make your bathroom more chic and stylish. The candles and flowers will make your space even more inviting and charming for you and for your guests.