Due to the fact that we spend so many time in our bathroom place, it appeals the need to create one original bath design and to spend here the rest of the life. Bathroom decor can be old-fashioned and rustic but still to look so wonderful and cool. This is why we will show you a few rustic designs of a bath but also we will show you contemporary bath designs. You have a task just to take a look in the photos now and also to be kind to share with your friends which are in plan to redesign their house place and strictly the bath.
Spend some time to read our original bathroom decor ideas that we have to show you and not just to show you but also to IMPRESS you!!! Which bathroom to choose is your personal decision and after checking carefully the photos you will decide!
Perfect rustic bathroom decorating with concrete wall
In the first photo, you will see how concrete walls, rustic design of the bath, nice hanging planters, will help you in creating modern bath place where you will spend 40% of the time.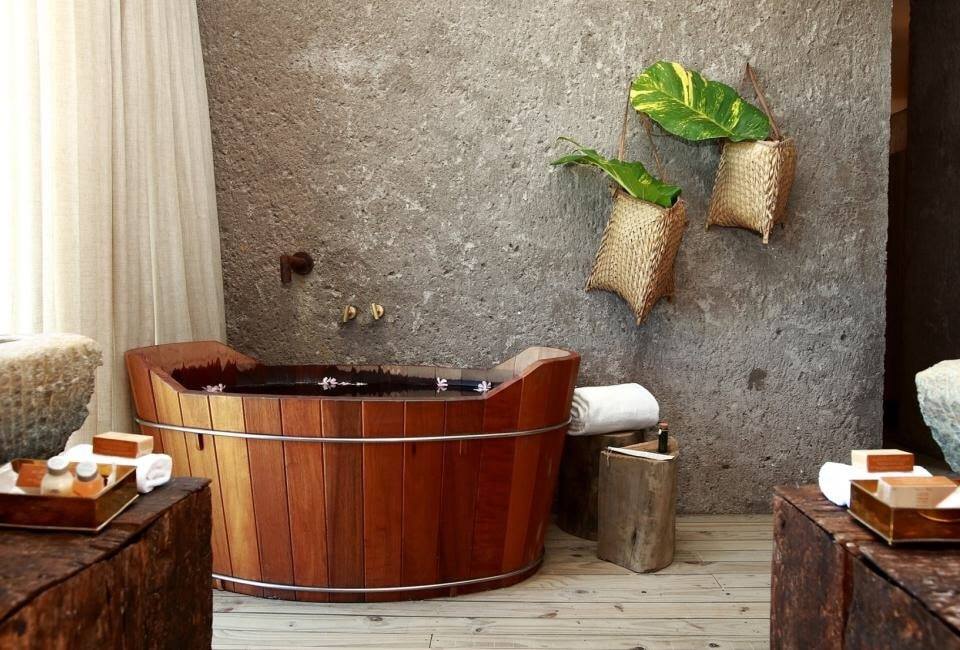 Beautiful bath design with glass walls
I'm not sure if glass walls are a suitable idea for bathroom place because we need privacy in the place here. However, it doesn't mean that you must choose this idea but you can only take a short look in it.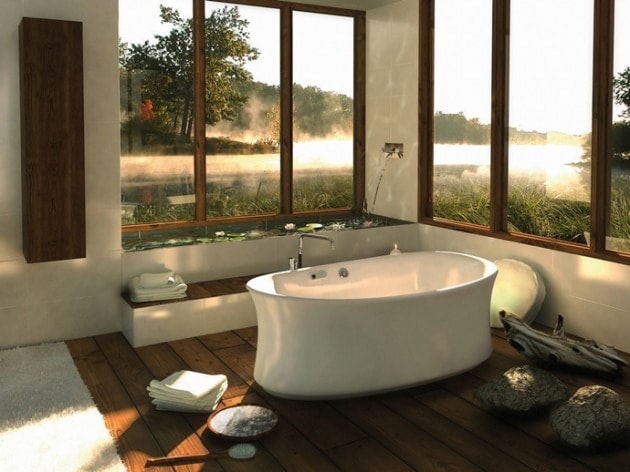 Contemporary bathroom look is the thing you can see hereinafter
From the rustic style in the bath place we will go the contemporary interior design. We can have modern room here and also to have wall shelves where we can organize the things we need for hygiene.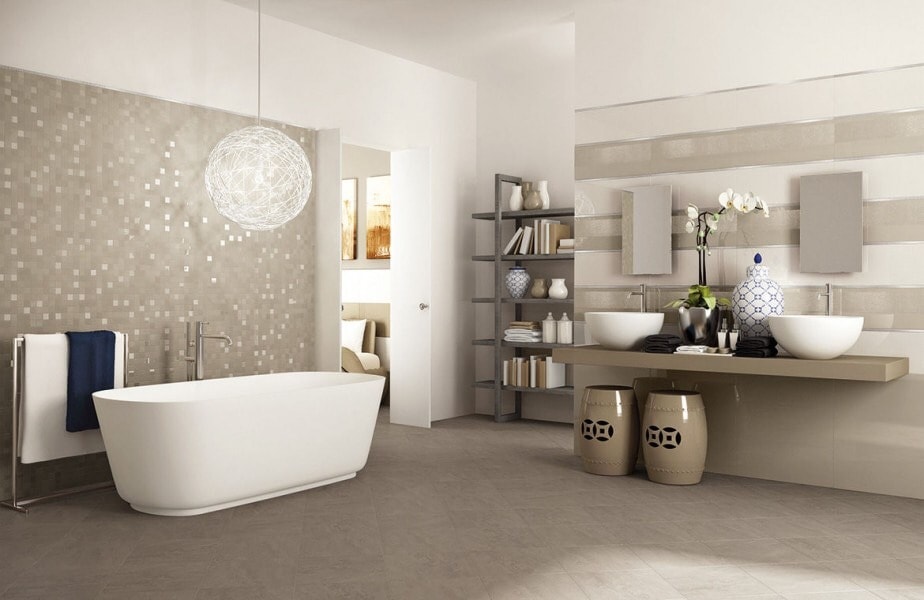 Rustic farmhouse bath design idea for you
In the bath can be two usages, there can be shower room and also bath that will be very smart if you have large family. Take a look in this nice design that we have to show you right now.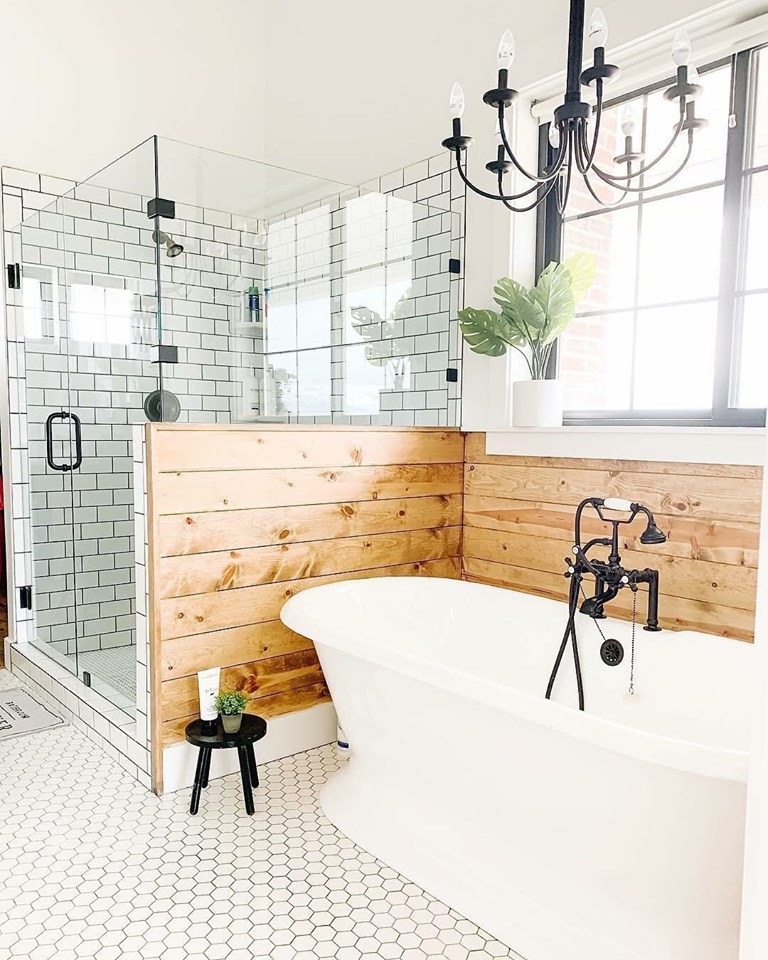 Outstanding bath design which can be also yours
If you are asking me, this is the cutest design that I have ever seen in my life. this bath is an absolutely cool design that not every person can afford it to have it. Take a look in the photo now which is the last from this post and decide if this is the thing that you will choose for your own house place.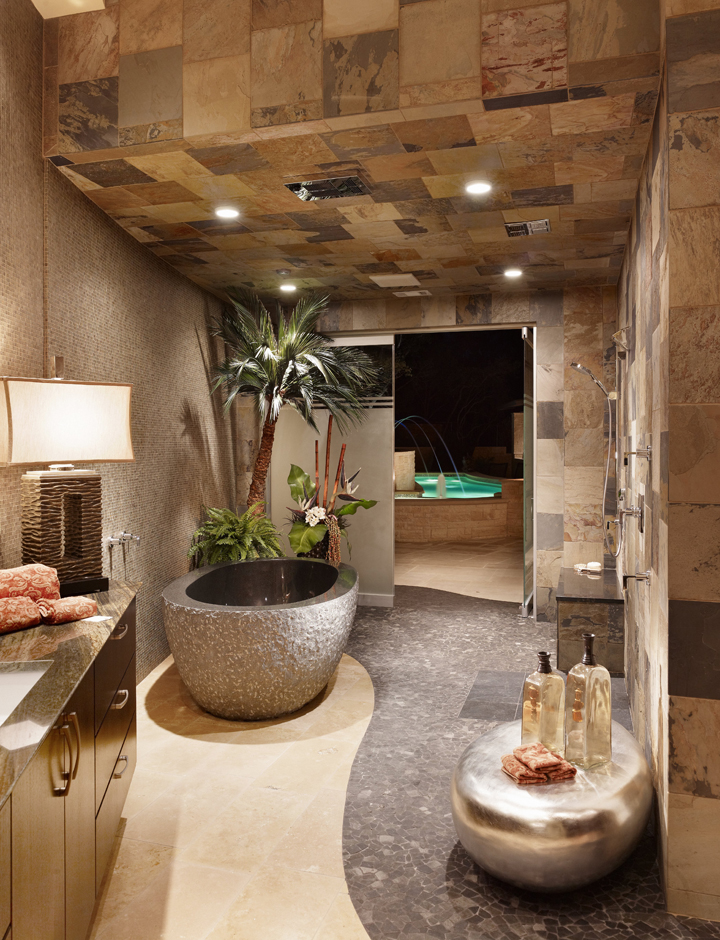 At the end of the post like always, I want to thank you for your attention and to invite you also to read about cute sunflower themed party ideas that you can use for your party time.