Every person wants to have an outdoor kitchen, to cook outside and to have a clean home. This is the basic reason why we should find a place for creating a kitchen in the garden and to choose the best design. The other good reason is to spend quality time outside during the summer period. To be with the people we love and they will waiting for us right there when we will prepare the food.
If you feel depressed, don't miss to see these outdoor kitchen designs that will brighten your day!!! Feel free to share it with friends, and together with them, check about our creative balcony design ideas that will boost your motivation.
Creating an outdoor kitchen and swimming pool
If you have enough place for kitchen and a swimming pool you are happier than you think! During the summer period you can cook there and organize a party for you, your family and friends. You don't need to go out for a walk because you will have place suitable for any type of party.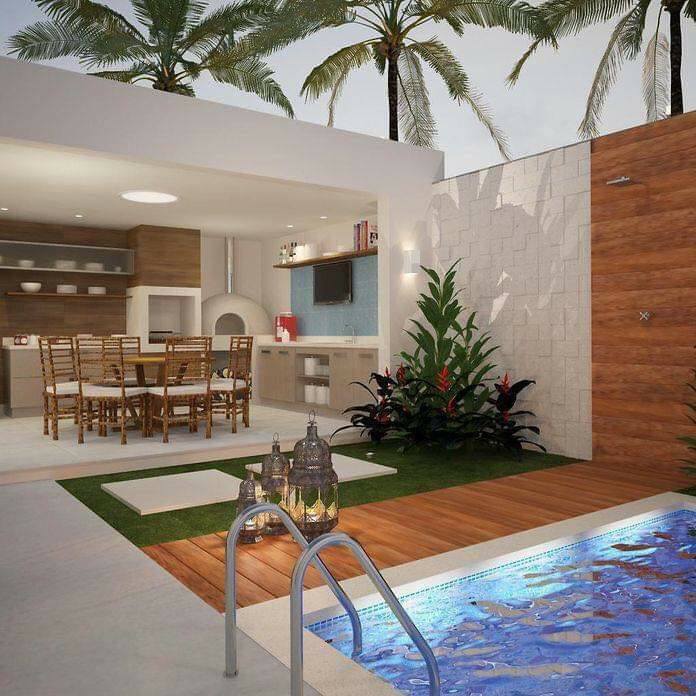 Creating an outdoor kitchen with kitchen bar
But if you also want to have a kitchen for the winter time and you don't need any swimming pool there, you can see this design. Your kitchen place din outdoors can have suitable bar next to it. Nice idea for nice exteriors, just take a short glimpse.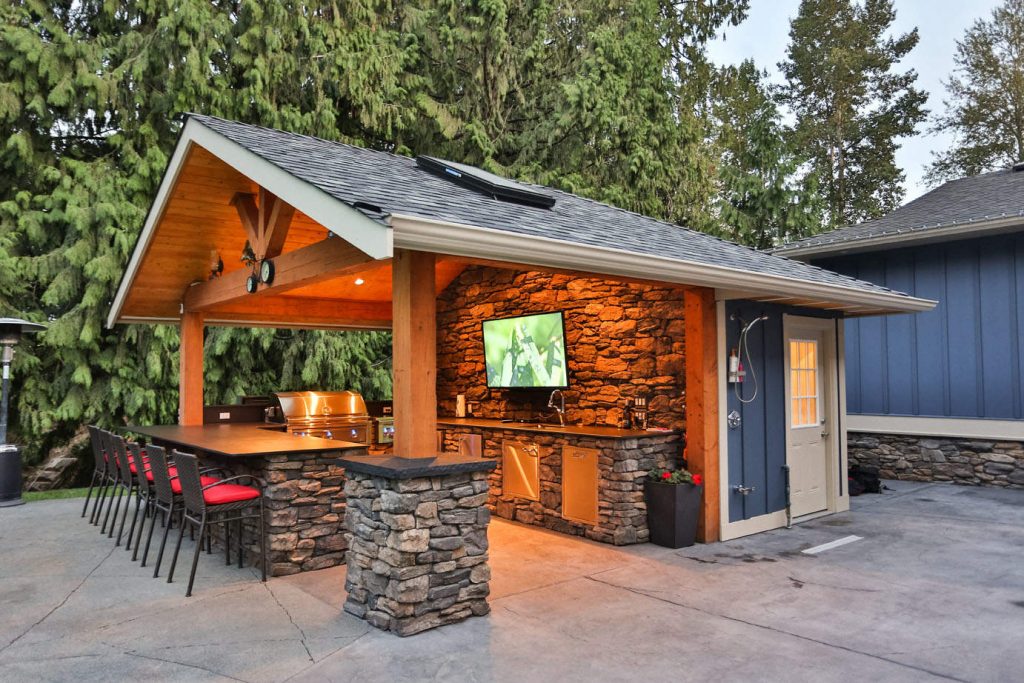 Lovely kitchen in the backyard
Do you already have a large backyard? What are you waiting for? create kitchen there and use the place for cooking and enjoying in the food with good company. there is enogh place for cooking and also for planting plants and flowers.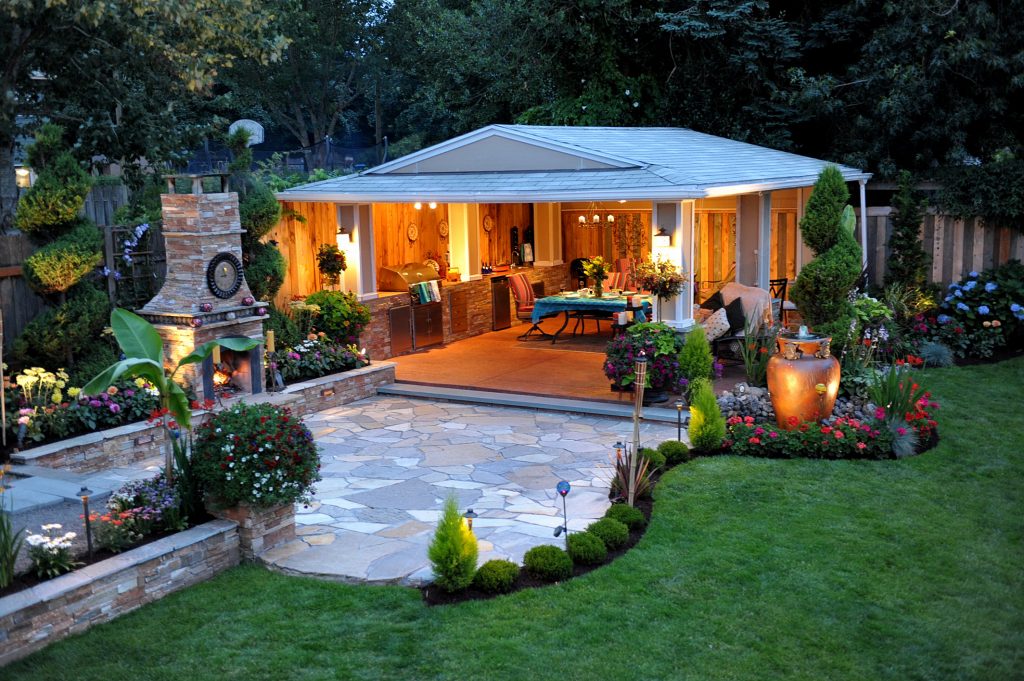 Perfect fireplace and kitchen bar 
In outdoors, you can add kitchen bar and fireplace and to enjoy in the design there. This can be your favorite part of the outdoor place and you spend there all the spring and summer months.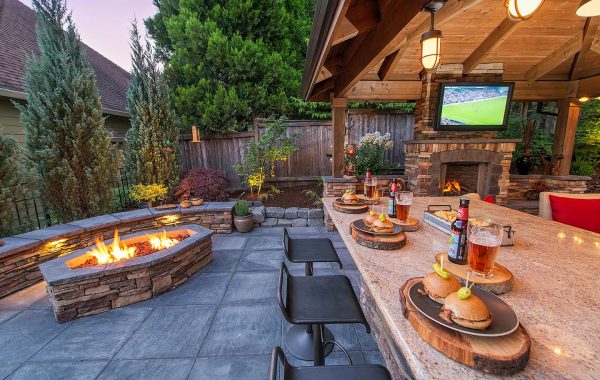 Outdoor kitchen and dining room 
Create also a dining room there, if there is a space. the indoor kitchen will be clean all the time and you will have created a beautifu place for you and your family. The design of this photo let serve you as motivation for you.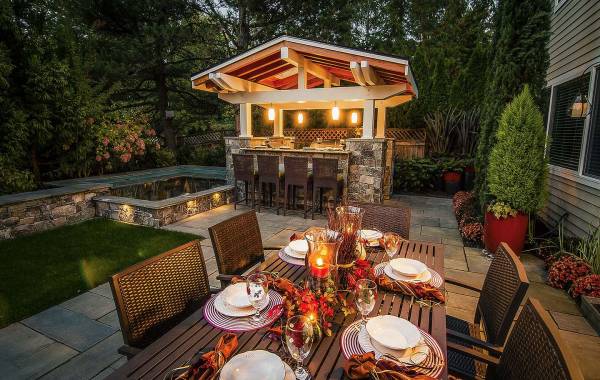 Creating kitchen in small yards
Don't be dissapointed if you have samll yards because here you can also create nice kitchen. All you need is to add a table and chairs that will serve yo as a dining room. also, you need to add a barbcue in the corner and that's it! 
If you choose to have some of these kitchens in your yards, you will create a perfect place for the summer period, you will have a clean indoor kitchen and you will forget about going ours for a dinner! Now you will have your own restaurant. This is all for this day, keep following us for seeing more ideas!!!