Hey friends. Did you read the last post we shared, it was about mosaic garden pathway? If you missed GO BACK and read it but if you have already read it, go ahead and read the next post we have for you. Today we have outstanding outdoor decoration ideas to show you and to help you find some idea for your own outdoor place.
I think that we should pay attention to outdoors in the same way as we pay attention to the indoors. If you see the photos below, you will surely share the same opinion with me. Don't wait anymore but SCROLL DOWN!
Having an outdoor kitchen, a small living room, and dining room it's great
In the first photo, we can see how great it would be to use the space we have outdoors and create here a place for cooking, sitting and watching TV and spending time while eating with the whole family.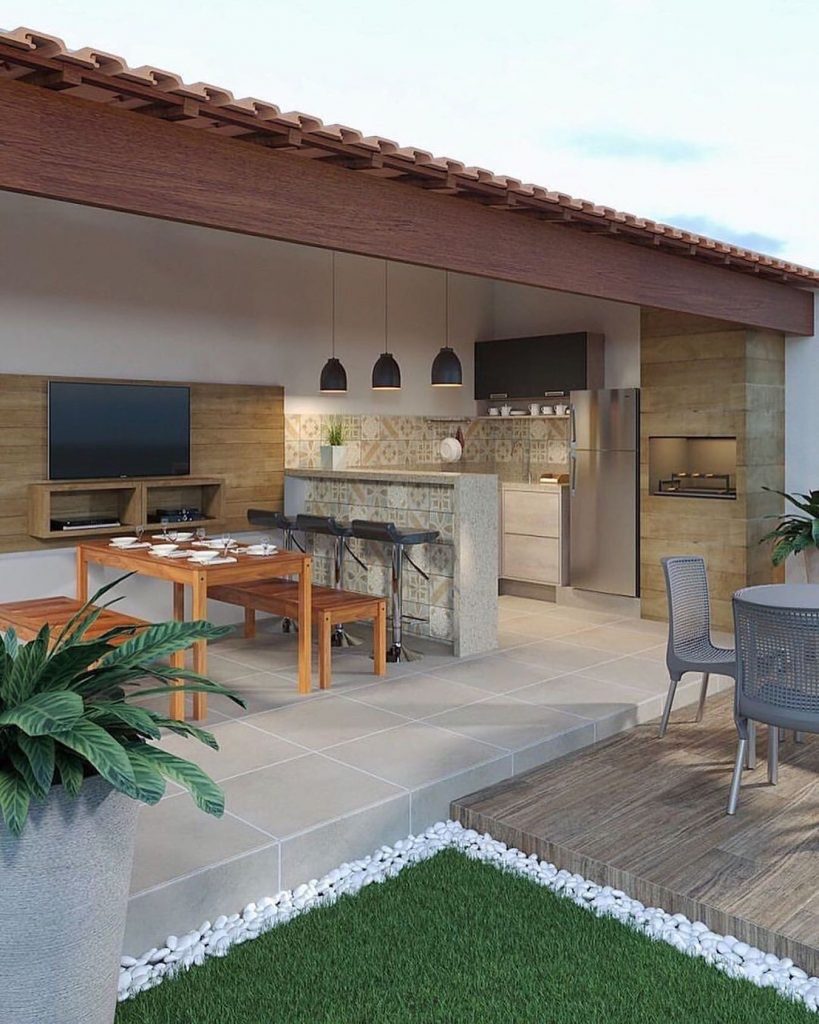 In the back yard, you can have a swimming pool
In the second photo, we can see how it will look if you use the yard palce and have a swimming pool here. Also, you can have a nice floor, grass and seating area. Take a look in the photo now which is one of our outdoor decoration ideas.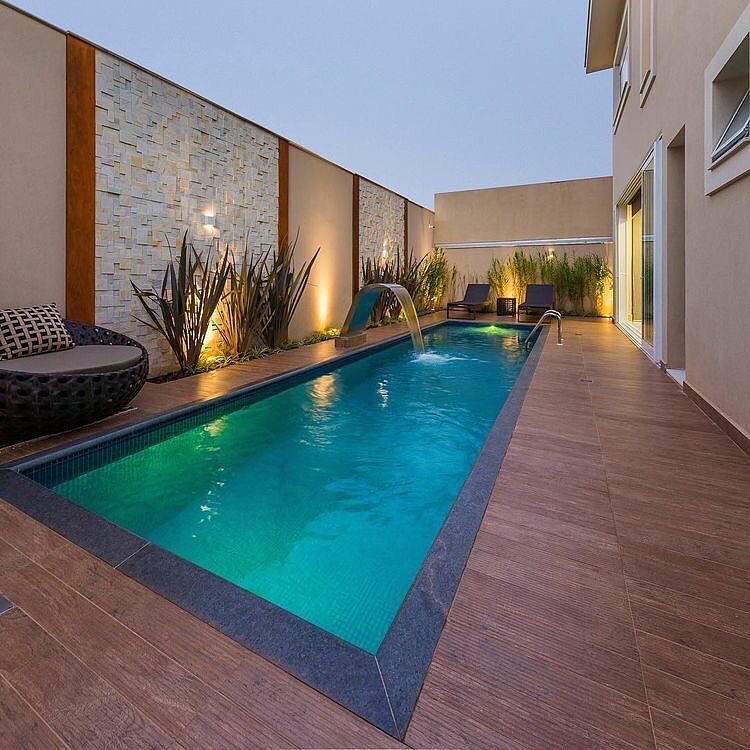 Outdoor decoration – you can have pool and bedroom in an outdoor place
In the third photo, we can see nice jacuzzi, bedroom, lovely outdoors, wal shelving and hidden lights, place for your flower. I think that we all wish to have this in our outdoor place instead of having a kitchen there. What do you think, do you agree with me??? Tell us in a comment and don't be shy to express your own opinion.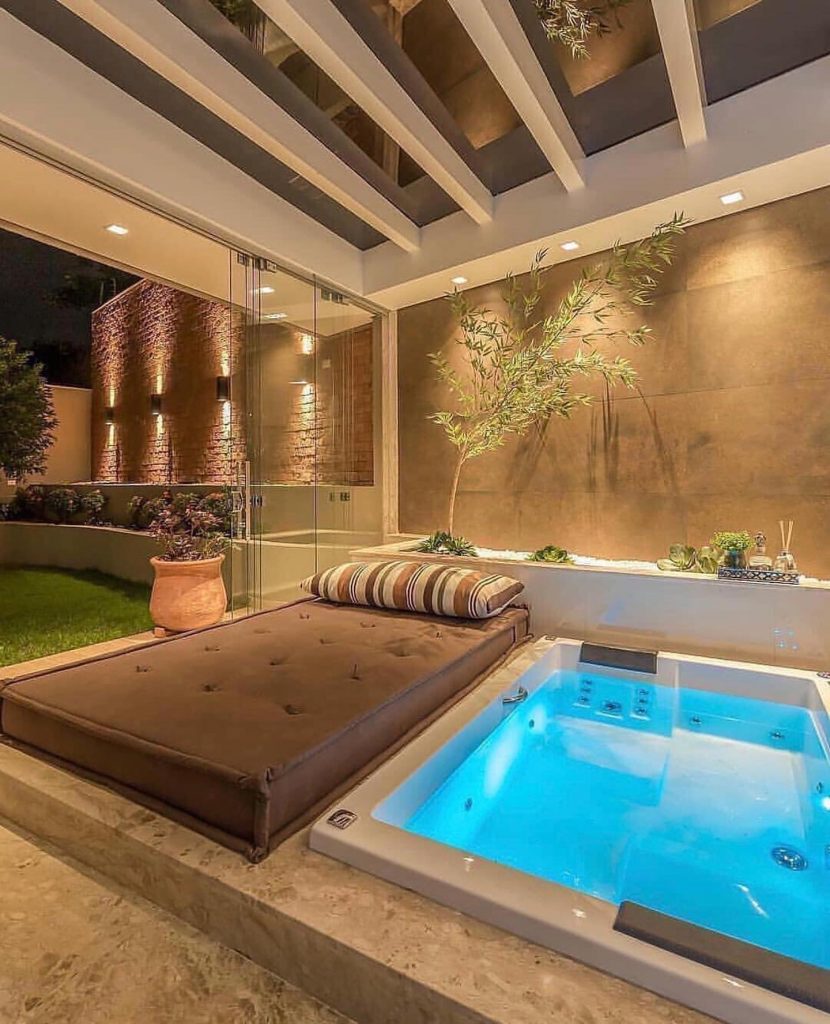 Having pergola in outdoors is great for privacy – Outdoor decoration
The best way to have privacy in the backyard and also to be protected by rain and water, you need wooden pergola with rood here. Take a look at the photo that will be the last from our post and will surely help you to find some idea for the outdoor place.
It would be so nice if you keep following our page in future and checking for other ideas that we will have to show you. Do that and we will be so thankful for your time and attention and now bye have nice long weekend!!!