In the outdoor place, we need clean grass for the floor, we need to plant a lot of different flowers but also to add water features here. One of the most amazing and outstanding outdoor waterfalls and fountains you will see hereinafter and I hope that you will find an idea for your own outdoor place too.
If there is an option it will be nice to have both a waterfall and fountain and to have a place for refreshment in the outdoor place. But, if there isn't enough space for both, you can just add a waterfall, fountain or maybe a small water fishing pond that will also bring refreshment and good look to the yard place. All these ideas you will have the chance to see hereinafter and also to share with friends!
Rustic wood and bamboo material used for making outdoor waterfall
We will start the post in creative way where you will see how to use wood and bamboo and to make the center of your yard looking awesome and cool.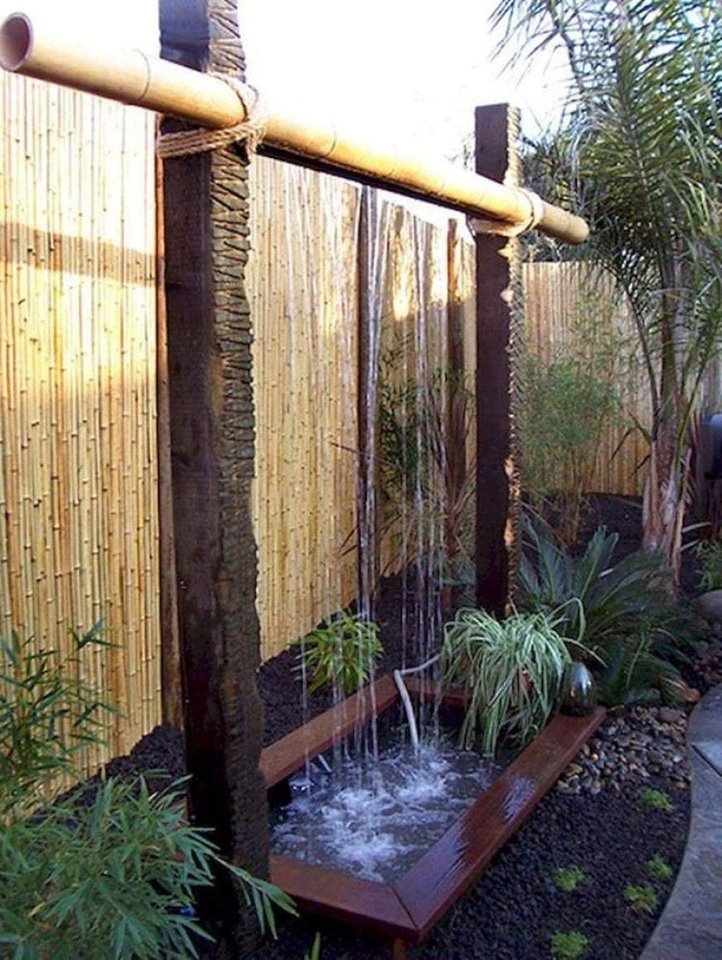 Water pond with large rocks and flowers
Around the water pond you can have amazing flowers to grow it and by the way to enjoy in having the best garden design. And inside the water pond, you can help the fish to grow up. Take a look in the photo now and draw inspiration from it.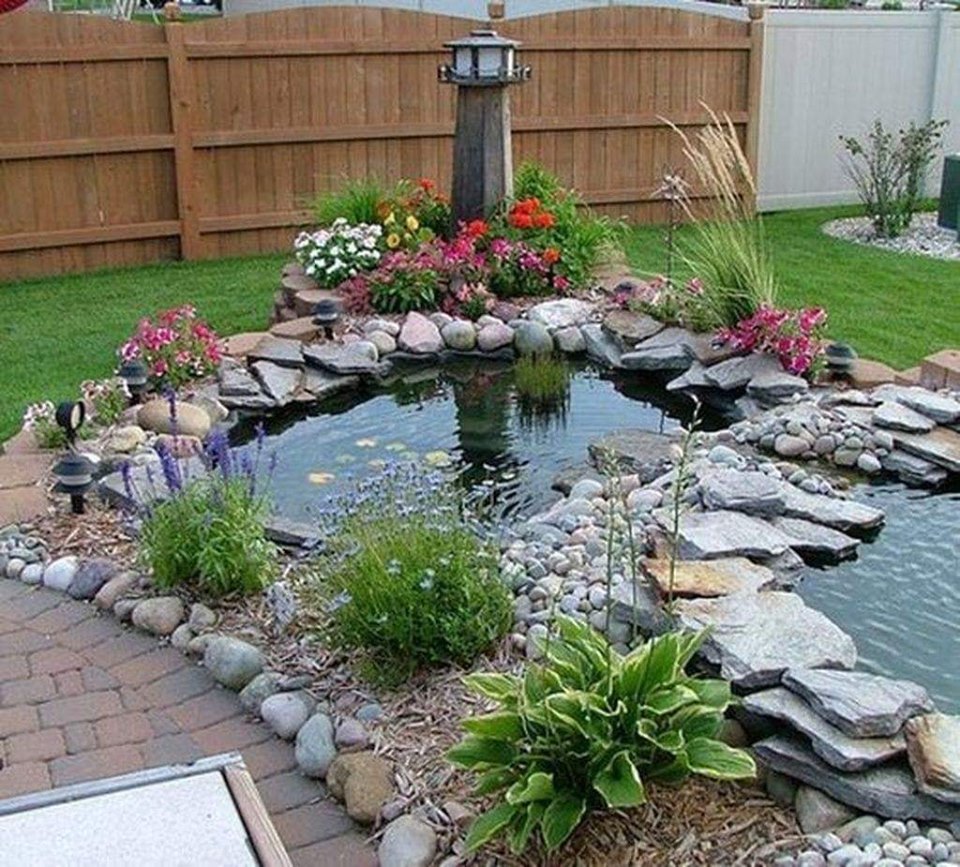 Wooden floor in garden with combination of water
I think that the water looks great always but when is combined with the wooden floor I think that the result is flooring. Why? Because wooden deck always loos nice and gives us clean outdoor flooring with the help of water we will have such an impressive place!!!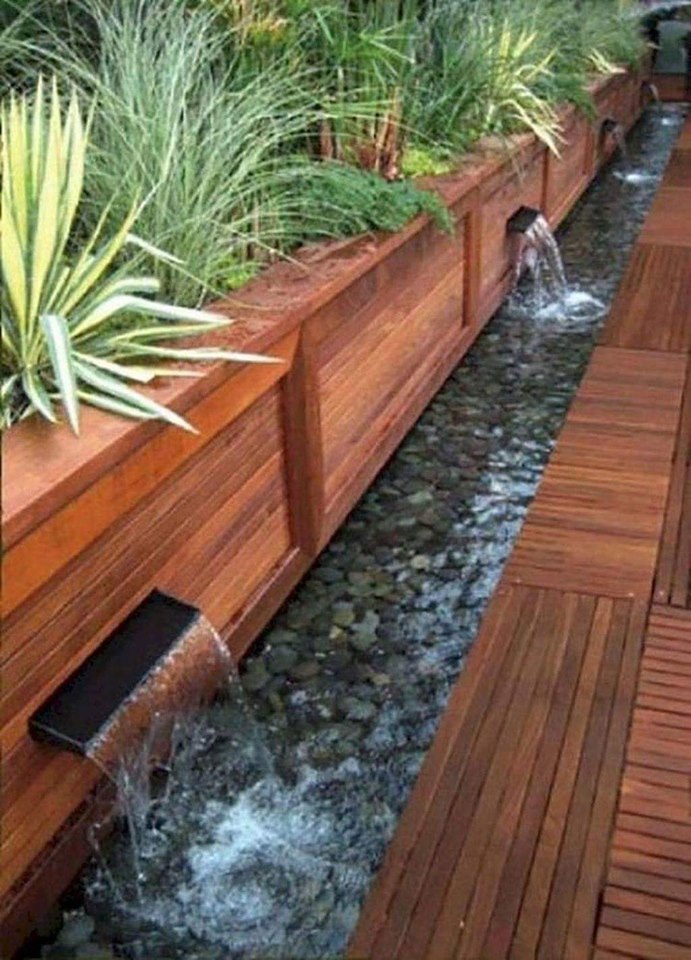 The combination of water pond and waterfall in outdoors
I think that this is very smart idea for every of us, To have water pond in backyard place and also a waterfall is something that we can't describe with words.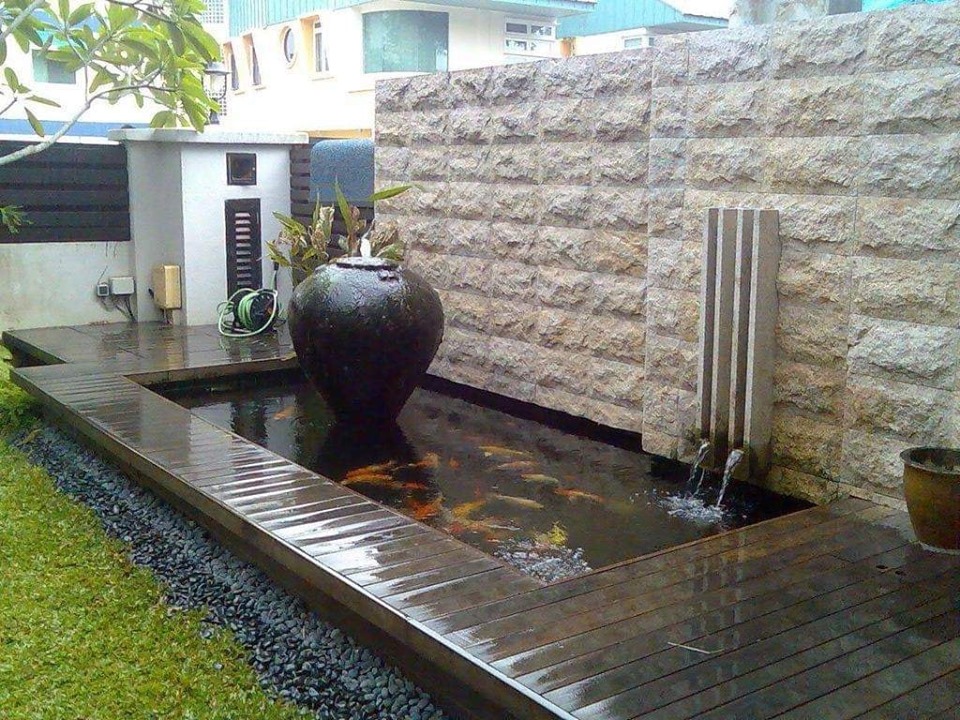 Creative waterfall made with large rocks
We can be creative person and make this thing in the yard place. Also, we can kill two birds with one stone and to have retaining wall made again with rocks and in the same time to have waterfall. I'm sorry to tell you that this is the last idea for you but don't worry we will back SOON with NEW ideas only for you!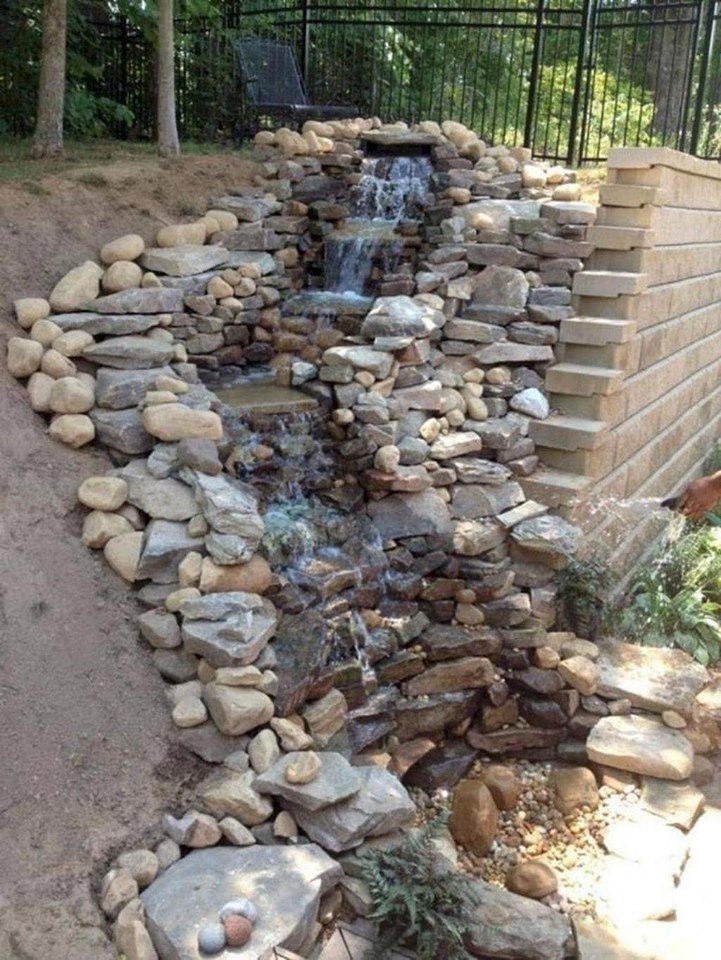 Let me tell you that some of these waterfalls do it yourself idea and if you are a creative person, you can make it for your outdoor yard and garden place. By the way, read about our last posts and find out how growing succulents is fun for every person. Thanks for your attention so much!!!