Good afternoon dear friends and positive faithful followers! How are you? In our city is raining and we decided to give you ideas about fountains and waterfalls. (the weather motivated us for this topic) 🙂 After the post, we had with the multipurpose furniture for small spaces we are back to show you how to refresh your yards during the summer hot days! Be with us for half an hour to see outstanding water fountains that will bring the style and modern design in your outdoor place!!!
In short, you will see amazing ideas that will help you to create an outdoor place and at the same time to create a refreshing place. Water fountains and waterfalls will help you to make refreshment and to forget of hot days and hot temperatures of 40C 🙂
Wine barrel reuse and waterfall in outdoor place
It doesn't mean that you must buy the fountain when you can make it by yourself if you reuse the old barrels. Let's see how will look this when you will reuse it and how to make it? Read the full instructions that follow on the link after the photo.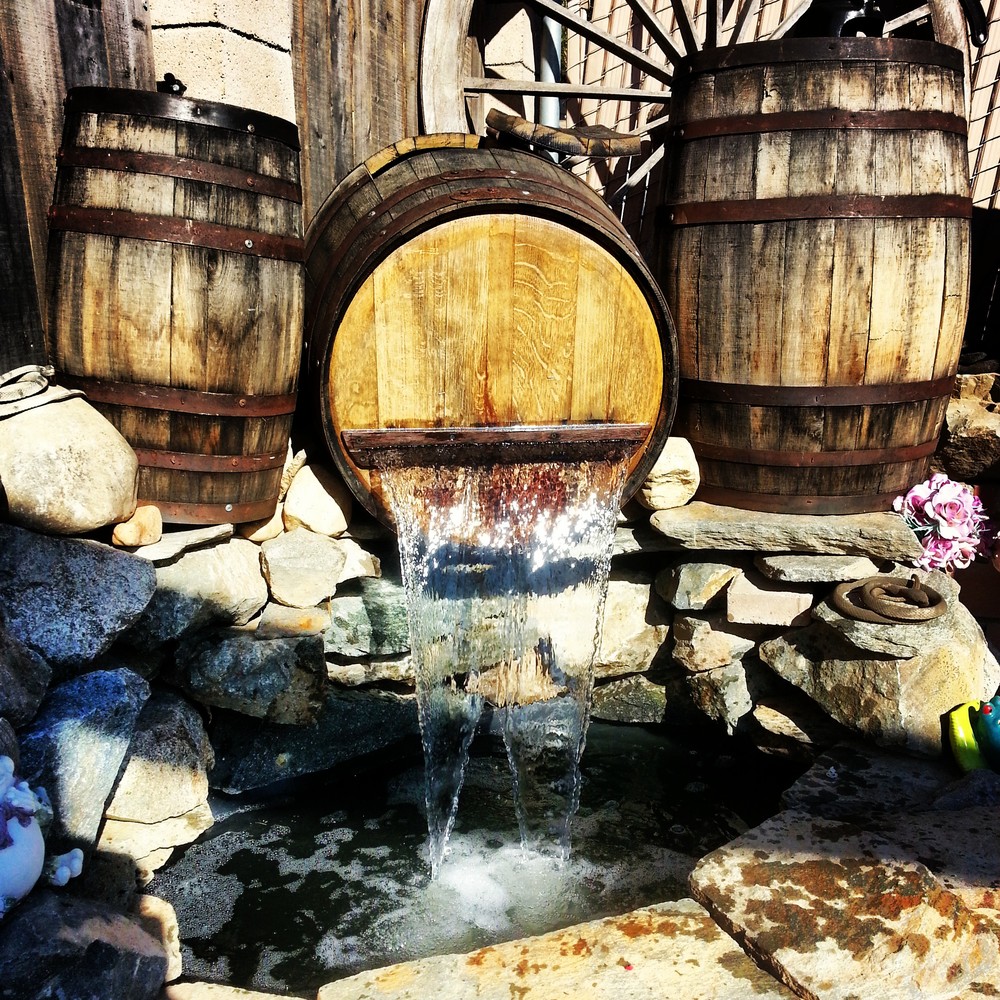 Alluring water fountains will make your garden looking the best
Refresh your outdoor place with the pump water fountain that will help you to refresh in the summer period and also to have a modern garden place. Spend some time to see the second idea from this post and to find motivation in it.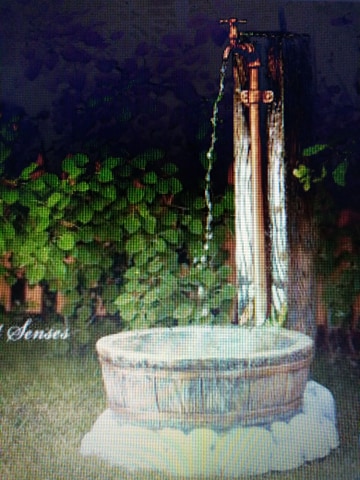 Lovely fountain in the front yard of our house
This is also extra design to make vivid ambient in outdoor yards, front space and to bring the water here. Let's together see this amazing design placed in an outdoor place that you will surely adore to have it. To admit, this is a dreamy fountain made of concrete and it will look great when is placed anywhere.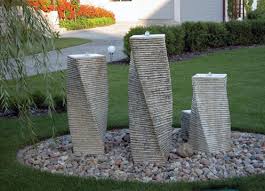 Functional and modern water fountain for outdoor place
In the second idea you will see how to have a modern fountain outdoors but at the same time to be used for the kitchen place that you have in outdoors. Look at this amazing idea that every person will wish to have it in an outdoor place!
Outdoor fountain with hidden lights
In the third idea, you will see a combination of bricks, water fountain, and lights. Let's see this design that is a very popular idea and a good choice for any type of garden. This is the last idea from this post, so hope you had fun with us.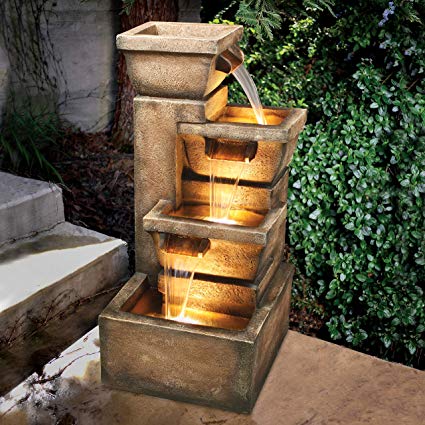 To be honest, all of the designs have taken some part of my heart and I will definitely choose some of them when I will have the chance for that. Thanks so much that you read this post and my task is to thank you to all your time and attention you gave us! Be our follower in the future to see more amazing ideas for decorations. Bye and be positive with our company and our new posts that are coming soon!!!