Hey friends. After our inspiring post about wood reuse for the kitchen and indoor stairs, you will see nice tires reuse ideas that can be named do it yourself crafts. I think that we need more ideas with the DIY theme to help us in reusing the old things we have in the yard place.
Those who have dog living with them in the house know that they badly need this house but not everyone can afford to have any type of house. This is exactly the thing we want to tell you, make the house and save money! In he same time make your dog happy and be happy dog owner too!
Dog bed made out of tires reuse
If you are a creative person and you know how to reuse the old tires at home and to give it new life to them, you need to see this idea to boost your imagination. In the first photo, you will see a lovely dog house and bed made from old tires. Who is this man?
Amarildo Silva is his name and he is the designer of perfect dog beds as you can see in the photo now!!!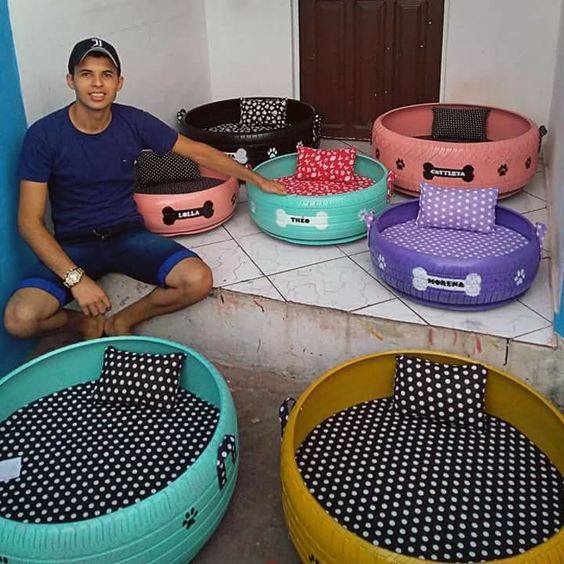 Look at this cute pink dog bed made from an old tire
Your doggy will be happy with this cute pink bed and you will save money, in the same time this will be perfect bed for your little pet! Not just for the dog but your can also make it or buy it this bed for your cat too!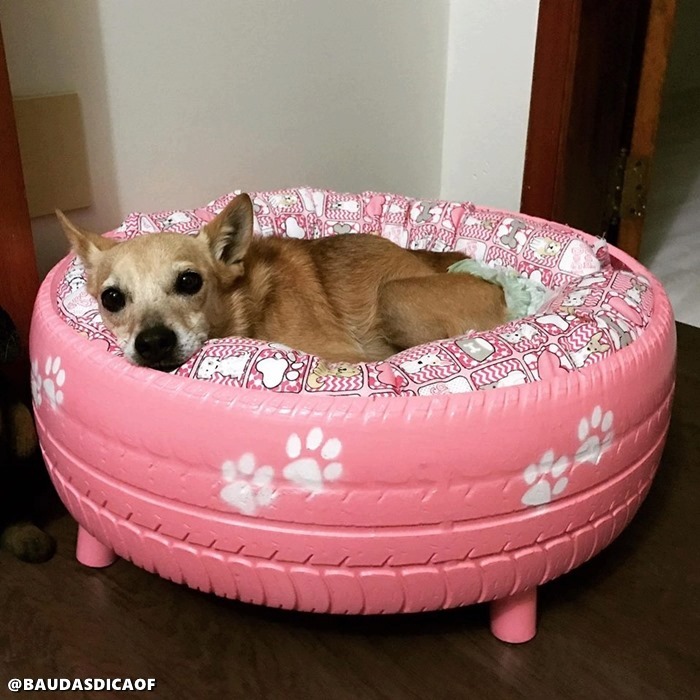 If you don't have time to make, buy it!
Sometimes we simply don't have free time to make some crafts at home even though we have big wish and motivation for it. In this case, there are people that can make this craft for us and we just need to choose the color we dream for and to spend some money to buy it. In the following photo, you will see different colors o tires reuses for dog beds.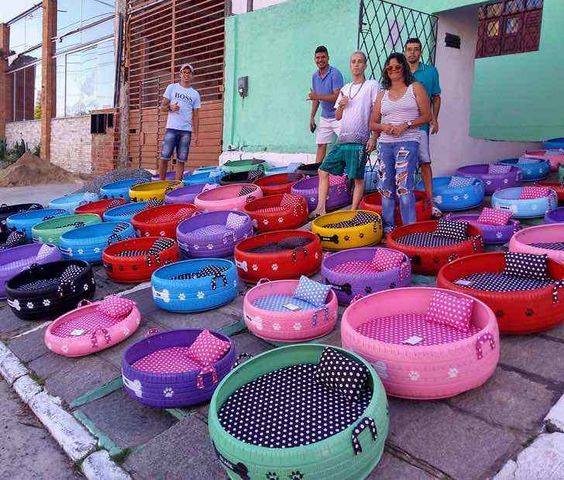 Tires reuse for outdoor wall decor and flower pots
After our ideas about dog bed made out of tires, you will also see how to use the tires as a wall decorative element and flower pot planter. Here, you can plant every type of flower and plants and you can love the decor. Hope that you found some useful idea and you will make for your house place!!!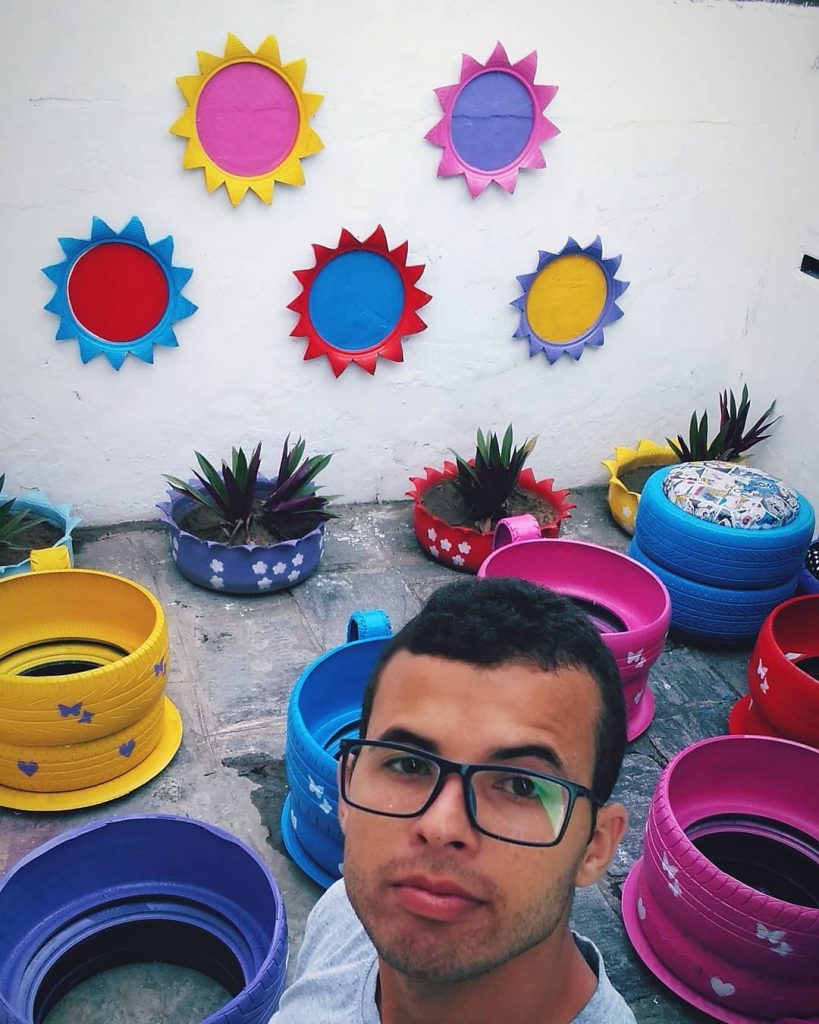 After the inspiring ideas about tires reuse, please also check about how to make the best dressing room design and floating shelves at home and find some idea fro your home place. Thank you so much for your attention and have a nice start of the day, be with us in the future for more ideas that we have to share with you!!!