You can forget about the old patio you have in outdoors and to create different design. Experts at Pacific Hardwood Flooring explain that wooden flooring for patios can bring elegance to your exterior design.
With our ideas in the following, you will see how to remodel the patio and cheer up the place!!! Hope you will see the photos and find a suitable idea for your own outdoor place or maybe you will share with friends who have some plans for their outdoors! The choice is yours and the ideas are ours, CHOOSE THE BEST FOR YOU!
Kitchen bar in patio place
Once when you will have a patio, well designed, you can arrange here the chairs and the table and have dinner with family. In the first photo from this post, we can see the outdoor kitchen bar that we all badly need in our own place.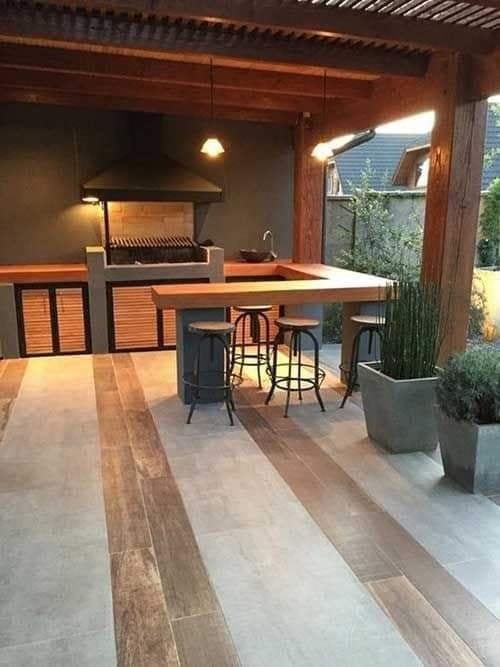 The outdoor kitchen made out of bricks
It's great when you have lovely outdoor but also here you will need a kitchen to cook and prepare food for family, friends, loved ones. Take a look in the photo now that says too much about the modern kitchen.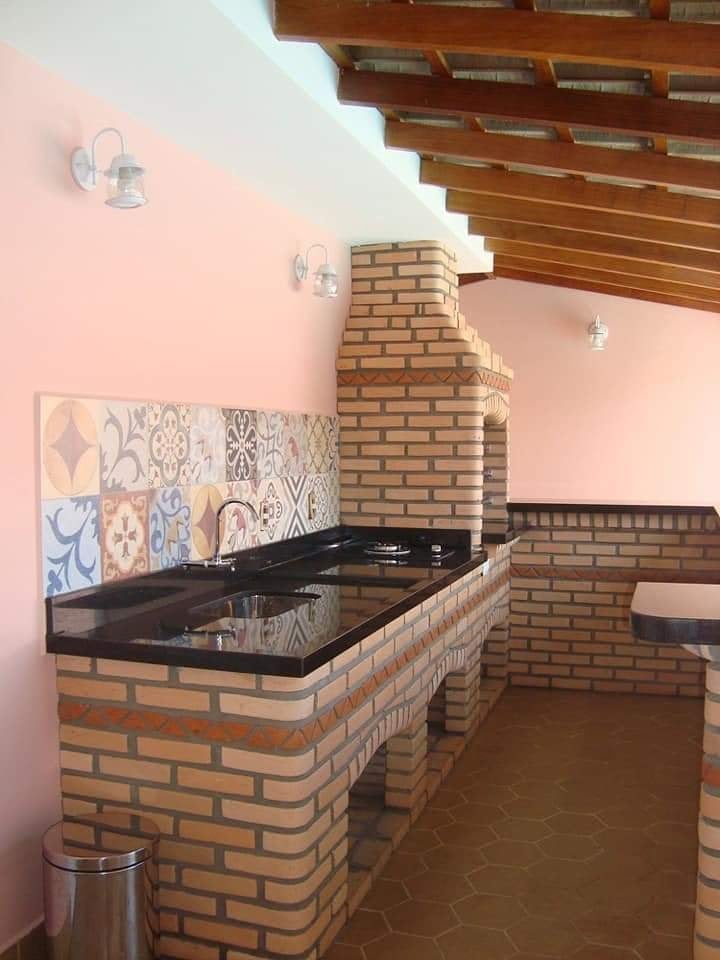 Adding wooden floor in outdoors is great idea for you
Wooden deck is great for the floor in an outdoor place, here you can also add a dining table with chairs, modern lights, lounge chair and with this to create one modern yard place. HERE, YOU CAN SIT with hours, relax, drink wine, have dinner with family and listen to favorite music.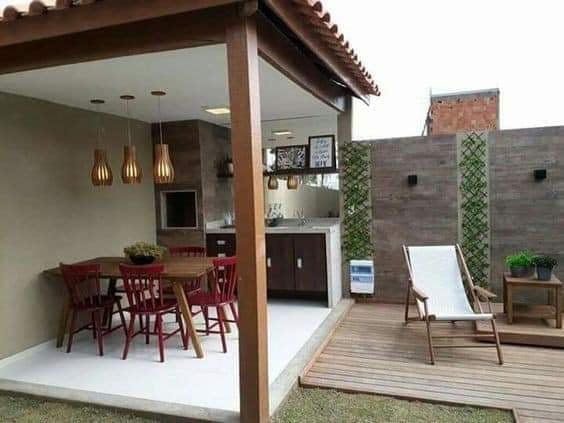 Having a hammock and pizza oven in an outdoor place is cool
We all have wished to have a pizza oven in own yard and with this idea, we can realize our dreams. We can have it in the yard, we can also have a hammock and to lay on it, to relax and enjoy in life., We can enjoy every free minute of life! What are you still waiting, take a look in the photo now to see the idea that will be the last from our post today?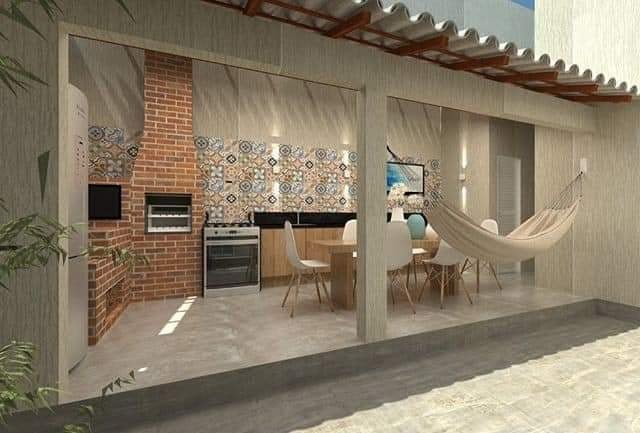 This was the last photo from this post so hope you found some useful idea in it. Check this link and read about dream-like exterior design to find some EXTRA ideas for exterior place. Thank you so much for being our faithful reader and hope you will be and stay like that in the following to read our posts that we will write soon!