Hello friends. I think that we should all take care of our garden flooring and try to choose the best pathway for the place. There are several reasons why we should do this. First of all, we pass here every day, second of all it's part of our design there. The third reason is that is outdoor and our outdoors is seen bu every person that comes to visit us. If these reasons are motivating for you but you have no ideas about your own garden pathway? Don't be sad but see our amazing mosaic garden pathway that will amaze you for sure!
After checking the mosaic garden pathway please also check about contemporary kitchen designs, useful ideas we shared with you in our last post.
Amazing mosaic garden pathway design for you
It's great to have a mosaic path and floor in your outdoor place. With this, you will have a tidy flor and in the same time will look modern. Scroll down to see the very first photo from the post.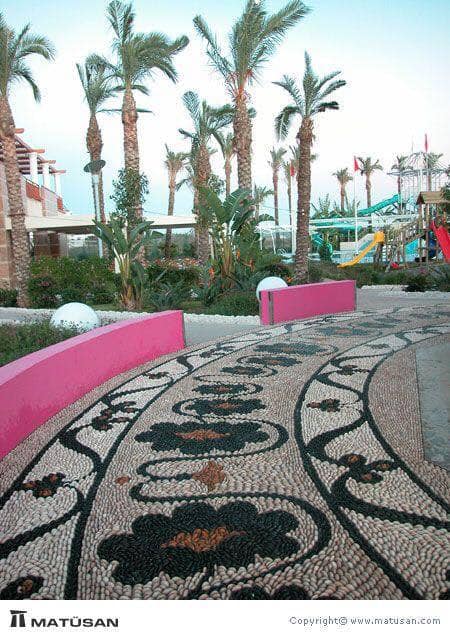 Add colors in the mosaic floor
If the first photo was too monotone for you and you wish to add different colors in exterior design, your floor can look like this, to keep yellow and blue colors and make outdoor so nice.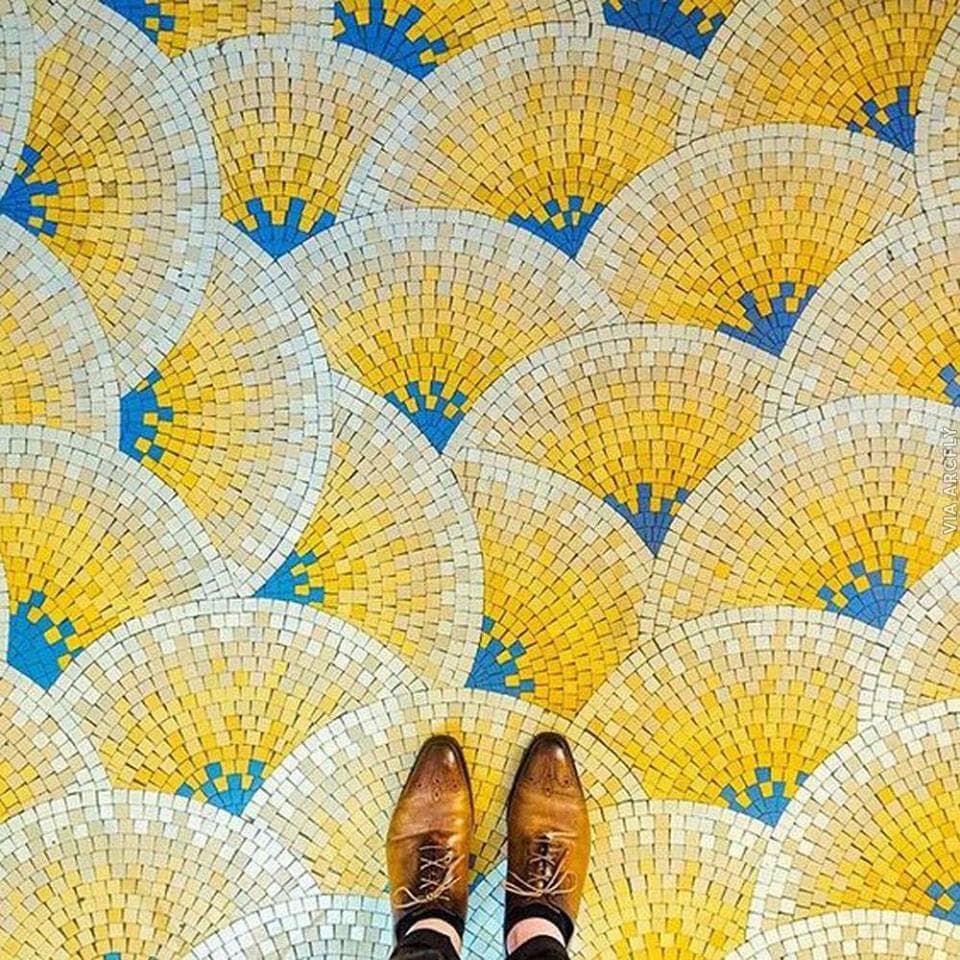 If you are creative you can do it yourself the pathway
In the third photo, we can see two brave and patient men that are making this mosaic path. Maybe this seems so easy to make it but is so hard and f you have no time, don't even try to make it but pay someone to do this for you!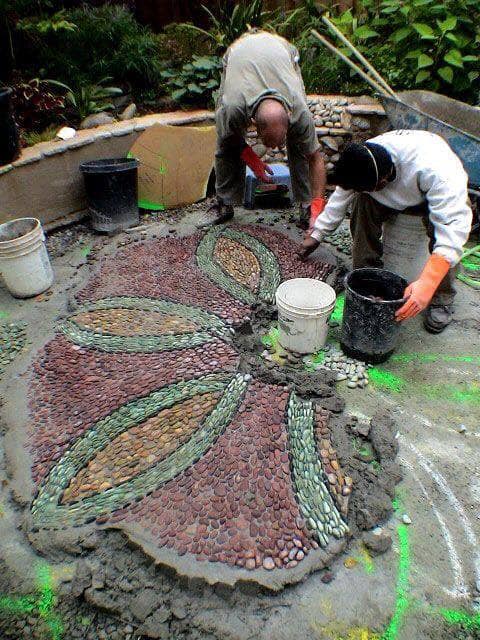 Having mosaic floor in the balcony place
Not just for the flooring and pathway but we also can have a mosaic floor in the balcony and to enjoy in our modern decor.
An art form mosaic tiles
We must be creative to do this or to roof our hats to the people who can make this floor for their outdoors.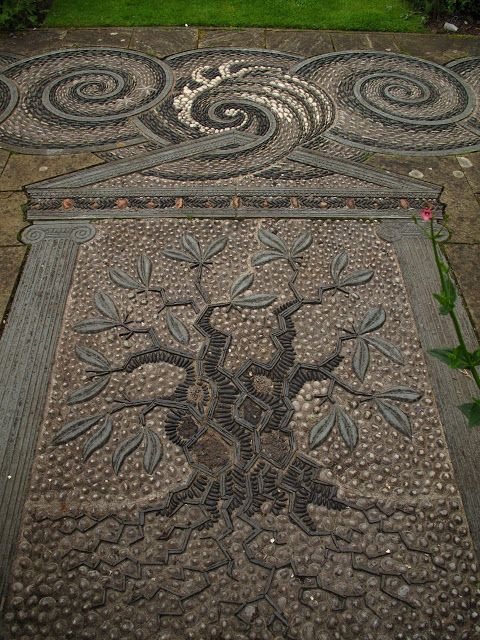 Mosaic garden pathway with bricks
Mosaic path can be also made out from bricks of you don't have stones. See in the photo and improve that it looks so nice. Spend some time to see this photo and design.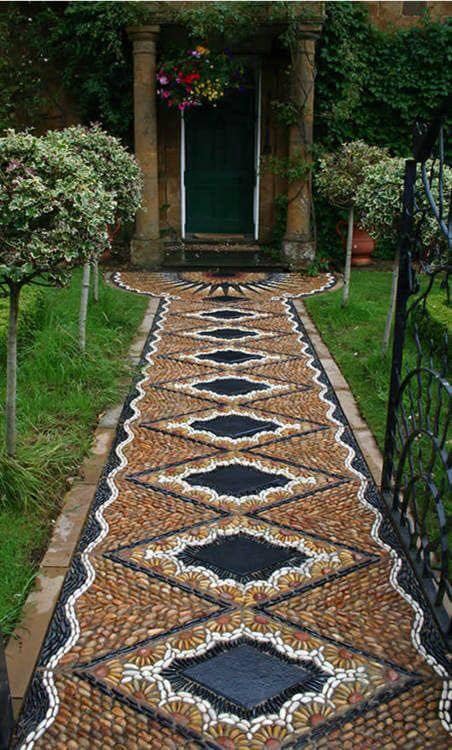 Alluring pathway for the last photo of the post
In the last photo we can see the final project from our mosaic floor. This is so amazing so be kind to share with friends.
Wow. To be honest I fell in love with these pathway ideas and I will surely wish to have some of it in my outdoor place and to walk with a style! What about you, have you found something useful for your yard place, tell us in the comment and don't be shy and now bye!