There are people who always find a place for creating a garden with lovely flowers, even if they have so small place for doing this. This post is about how to decorate the side hallway and to create a tiny garden there. You will see how to take care for the lighting here, how to create vertical garden and to save space on the flooring.
My advice for you is to see this side hallway decorating ideas and to try to copy the same for your outdoor place and to love the place!
READ ABOUT: Alluring mosaic pathways, ideas for you! 
Take care for choosing the best lighting for the place
With two lanterns, vertical garden and wooden wall you can have the best side hallway decor and to love this place each day.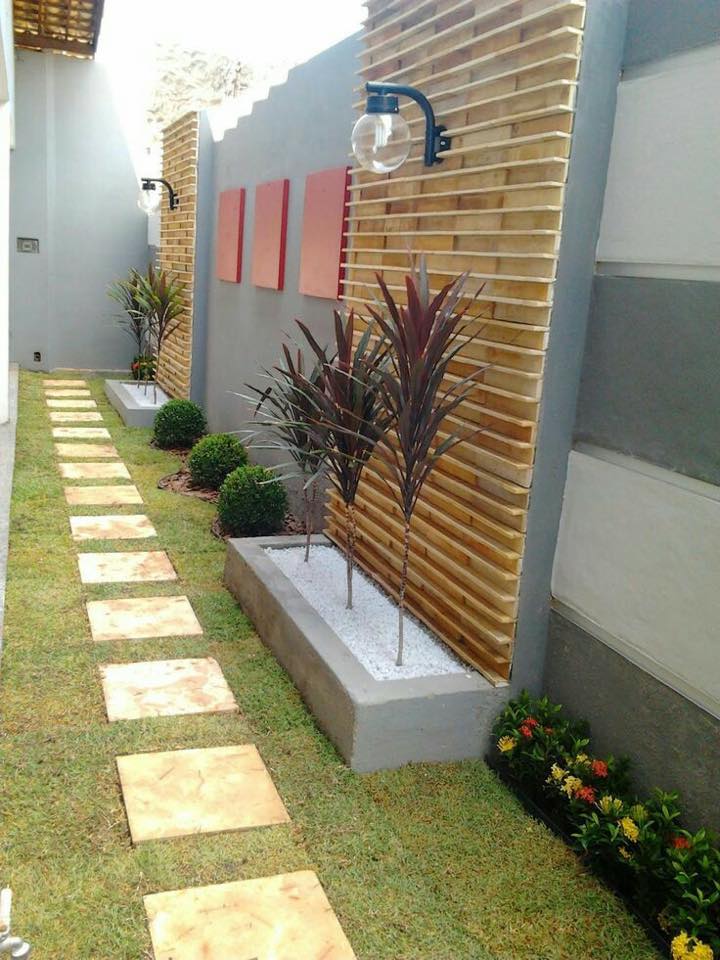 Beautify the edging of the side hallway place
This is the place where you can plant all the flowers and plants you like and are your favorite. Come on, see this photo and think if you can  copy the same thing and to have tiny garden of your dreams. you will also have a chance to see how to use bamboo sticks for creating vertical garden and flower pots.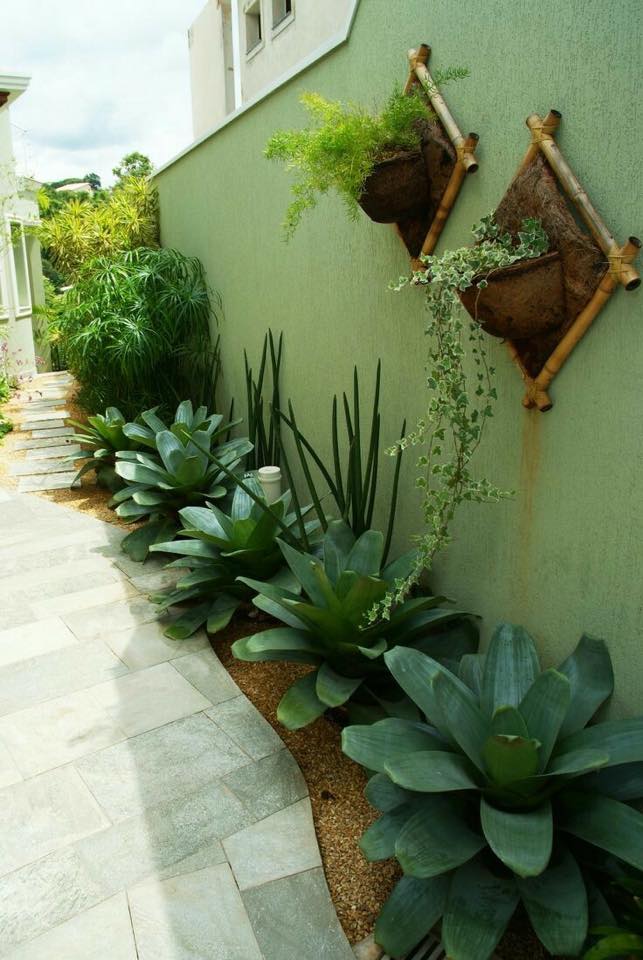 Create the best courtyard decoration
How great it would be to open the window of your bedroom and to see lovely green trees that are growing so nice! Well, you can see this thing each day and each evening and for this aim you can create nice side hallway decor like is shown in the photo here. come on, see and draw an inspiration from it.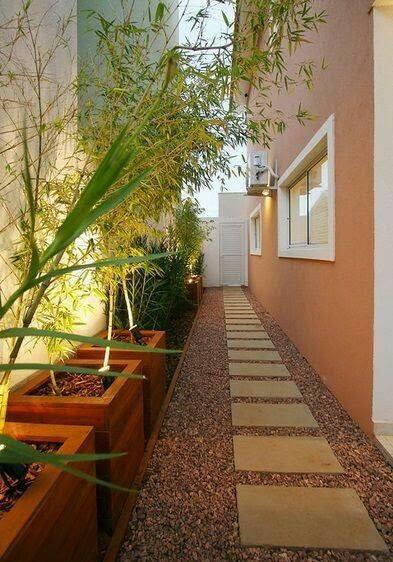 For the winter period here is the thing you need
If you are so in love with garden but you have no idea how to maintain it in the winter period, this is something you need to pay attention to. Winter period is the time when we need to cover the garden, to add glass door also and to take care for the place.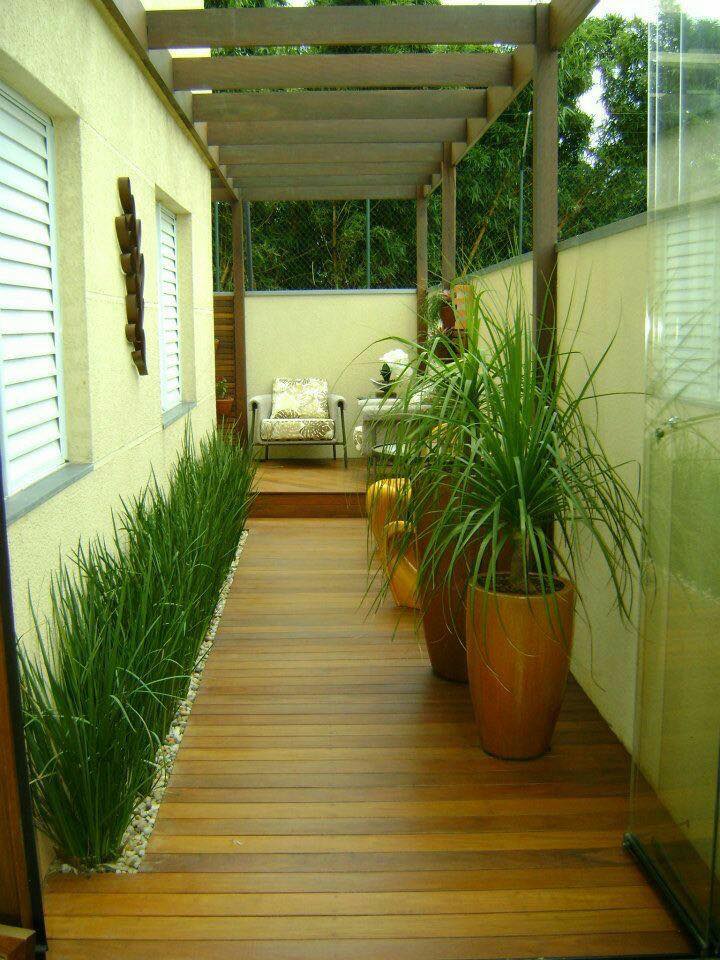 Create a balcony garden – your favorite place
you can have a garden in the balcony place and to adore the place. Here you can gather with your family and friends, to drink coffee after work and what is so important is that here you can see how your flowers are growing each day.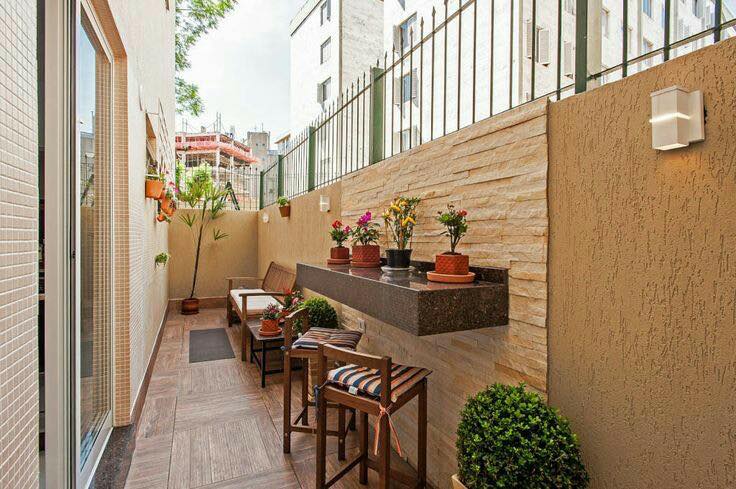 Add concrete stepping and pebble flooring
the last idea is about how to decorate the flooring in this place, add concrete paver, add white pebbles but also don't forget to plant a lot of flowers and plants.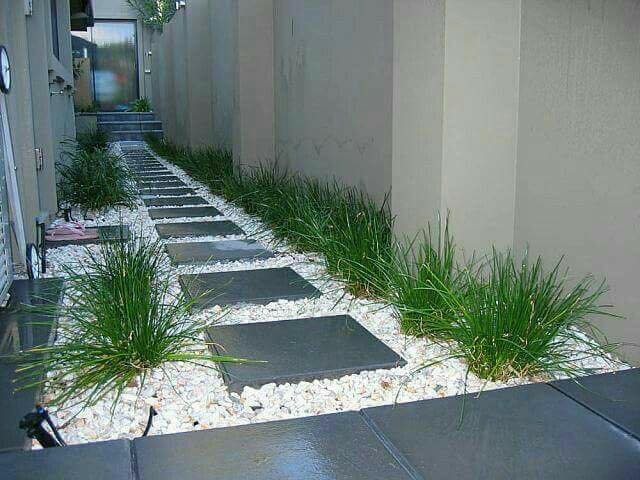 In this post, we've shown to you how to plant the best flowers in the side hallway or call it courtyard if you want. We've also shown to you how to choose the best lighting for this place and I really hope that we gave you the best ideas here. If this is true, please keep following us in near future to find the best ideas ever!