I think that with a lovely choice of flower pots we can grow our pants and flowers in a creative way. Today, we have to show you are small and cute flower pots and you can have a look at it. Depending on the size of the flowers you have you can make the perfect choice of small and large flower pots. I think that those small pots that you will also have a chance to see in the photos here are the best choice for decorating your interior place. What about with large pots? Well, if you are asking for my advice, I will tell you to leave those pots for the outside place.
Add the small flower pots on the coffee table
In the first idea, you can see how one small flower pots can beautify your living room and here you can plant and grow your favorite flowers. Take a look and enjoy!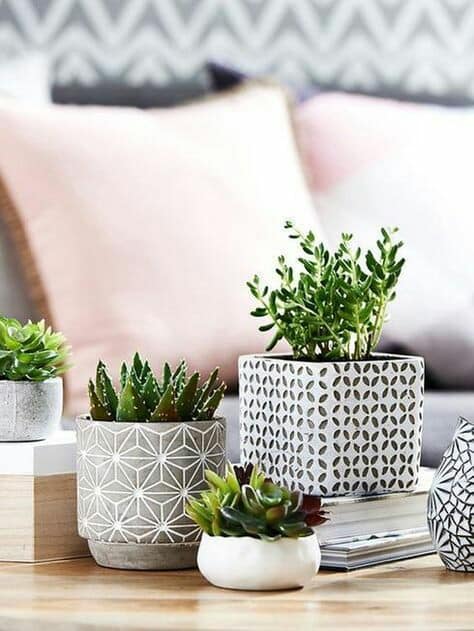 Put the small flower pots on the window place
You can beautify the window place if you add little and amazing flower pots where you will plant your flowers. Let this photo be your inspiration and make this for your home.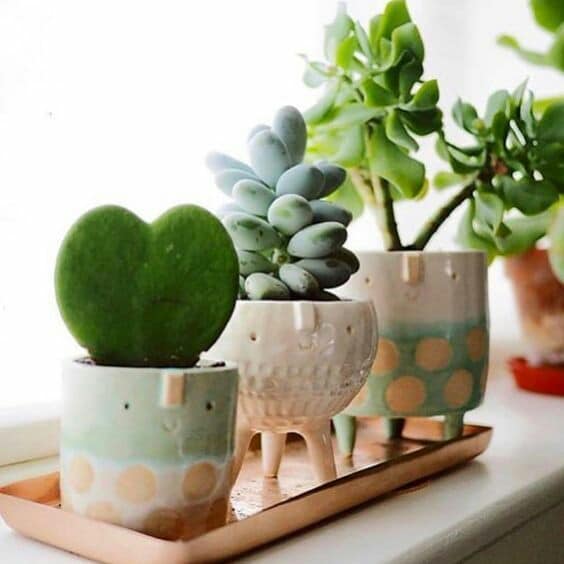 Small tiny pots or vases for your modern home
Your tiny pots can be also used for vases and decor in your cute home. In the photo that follows now, you will see how to plant your flowers in a creative way, to add it in white pots and to buy wooden hanger to hang it.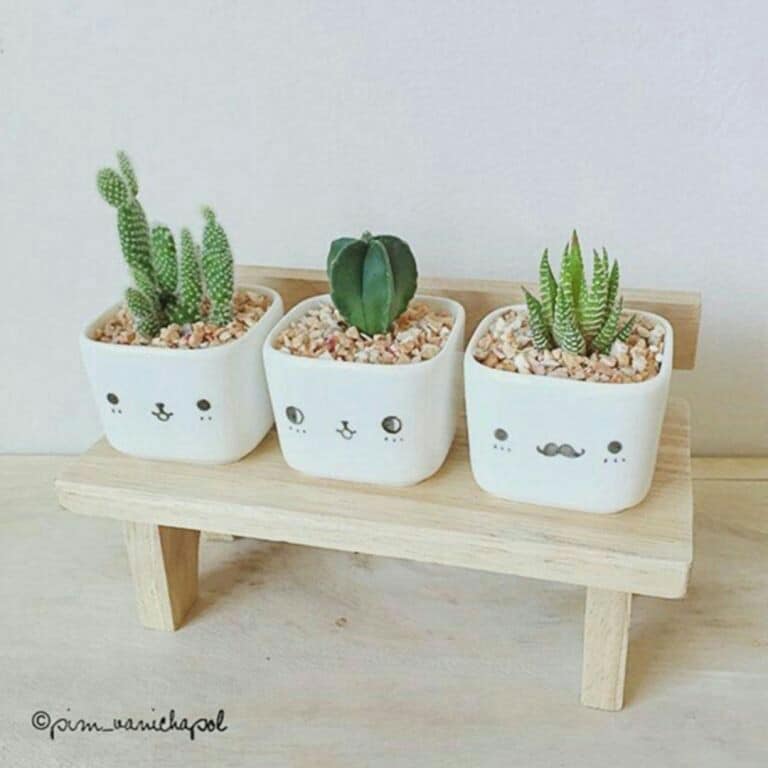 Plant your cacti in creative pink pots
Your cacti and succulents can be grown into small cans that you can add in some of the corner from your home place and to admire the decoration.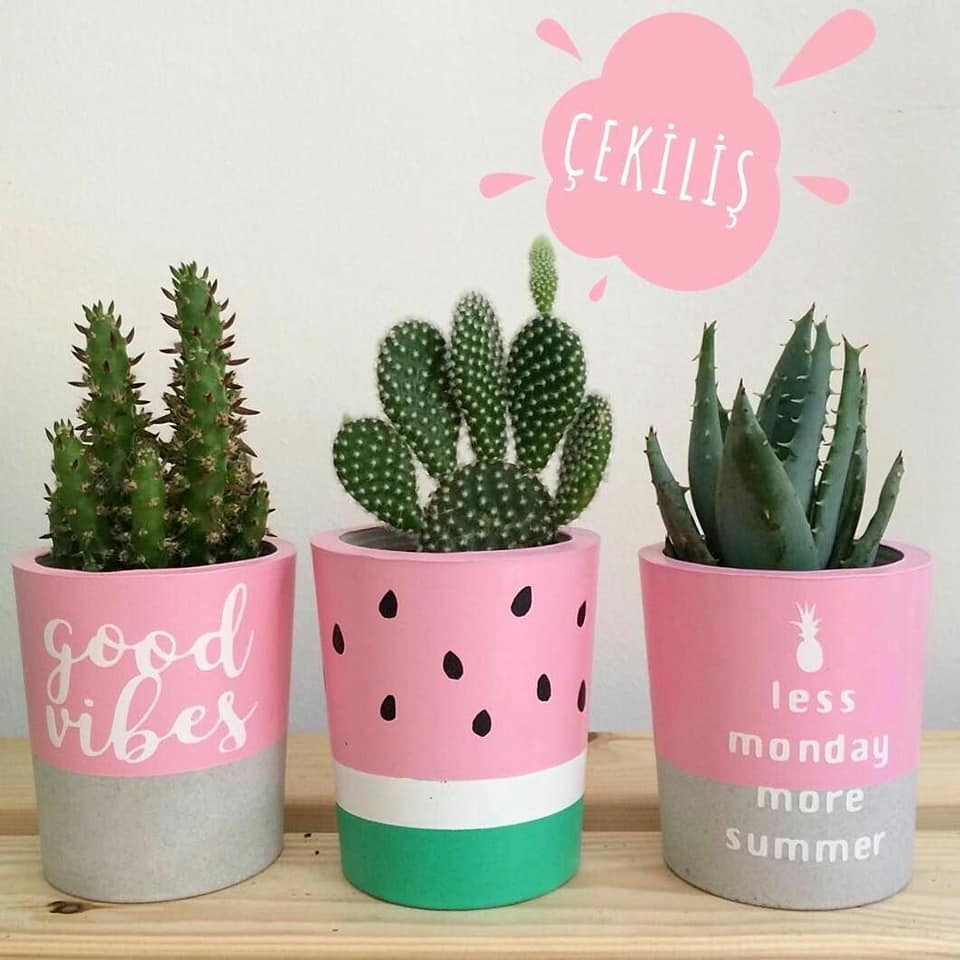 Reuse the old tea pot service for growing your plants
The other idea that is also cute and will save you money is to reuse the old tea cup service that we have to show you now. Sometimes, we can give new life to the old things and by the way to have perfection at home.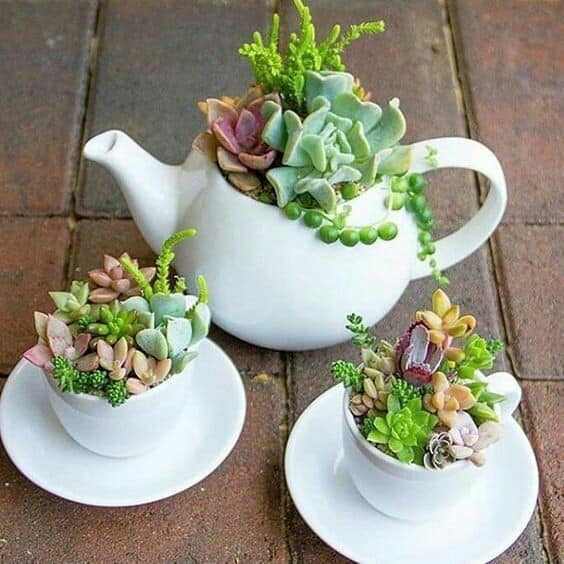 Make wood planters for growing your succulents
The other idea that is also easy for making is about how to grow your succulents into small vases made by wood. If you are creative person you can spend some time and to make this for your home place.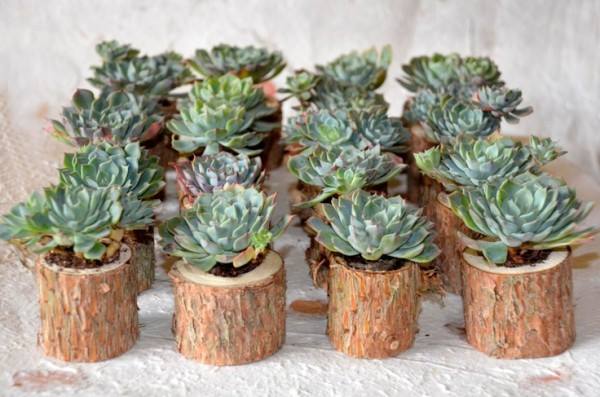 Make combination of hexagon wall shelves and flower pots
It's great to make a combination of flower pots with the wall shelves made of wood. In this way, you will combine two amazing decorative elements at home and you will be happy for making a nice design at home. Pay attention to this photo because it's the last from this post.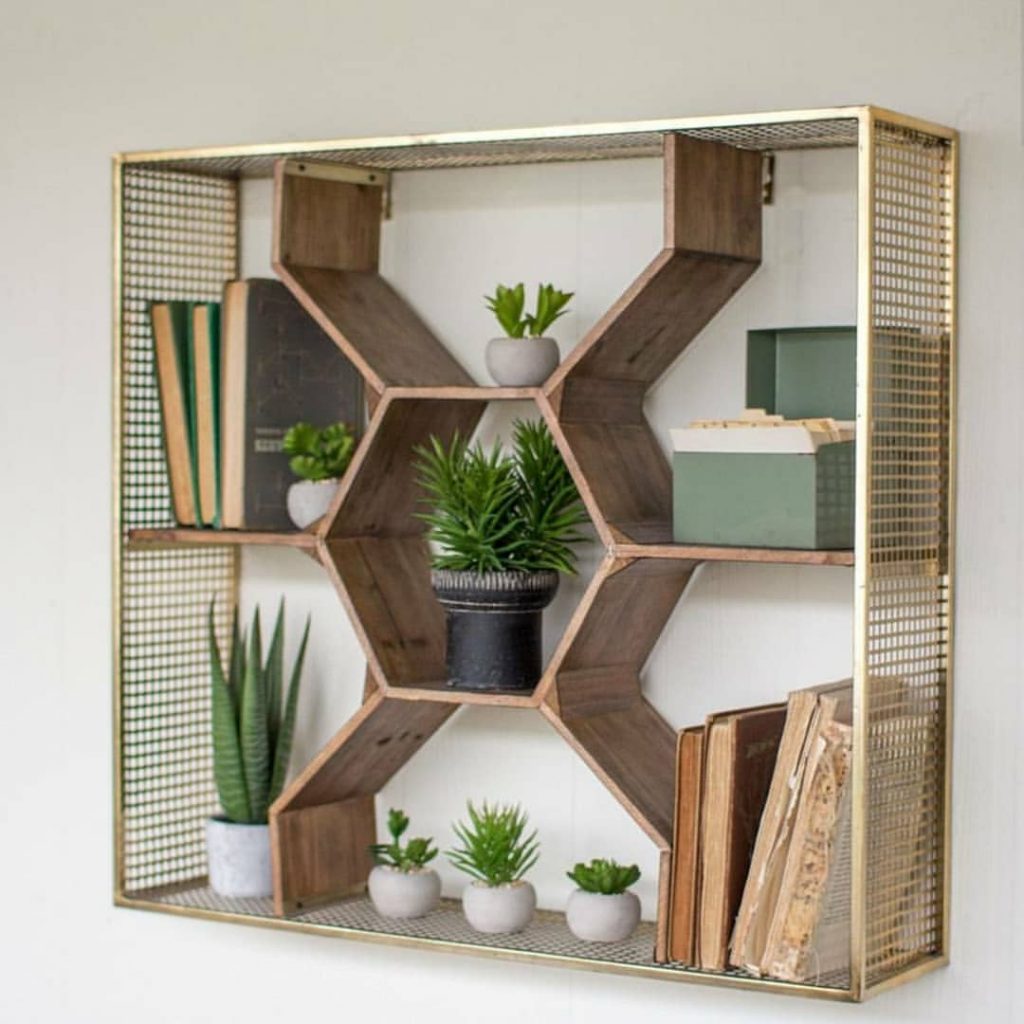 Make your home looking cute with the help of the cute pots that you can see in the photos that follow now. Also, read about wonderful backyard decor the post that we shared recently on our page to inspire you.