Hey there friends with small homes and outdoor spaces who are in plan to save space at a home but still to have a cute garden. In the following we will show you how to create nice organization to the flower pots, to hang it on the wall with the help of the wrought iron holders, umbrella flower pots or simply to reuse the wooden ladder or pallets for this aim. These ideas are just for you and we want to inspire you for sure!!!
So, spend some time to have a look in the following vertical garden design ideas that will save you time and help you in creating nice walls at interior and exterior.
Tree metal trellis with pot holders for planting your favorite flowers
In the first idea you can see how to use tree metal trellis with pot holders for your house walls.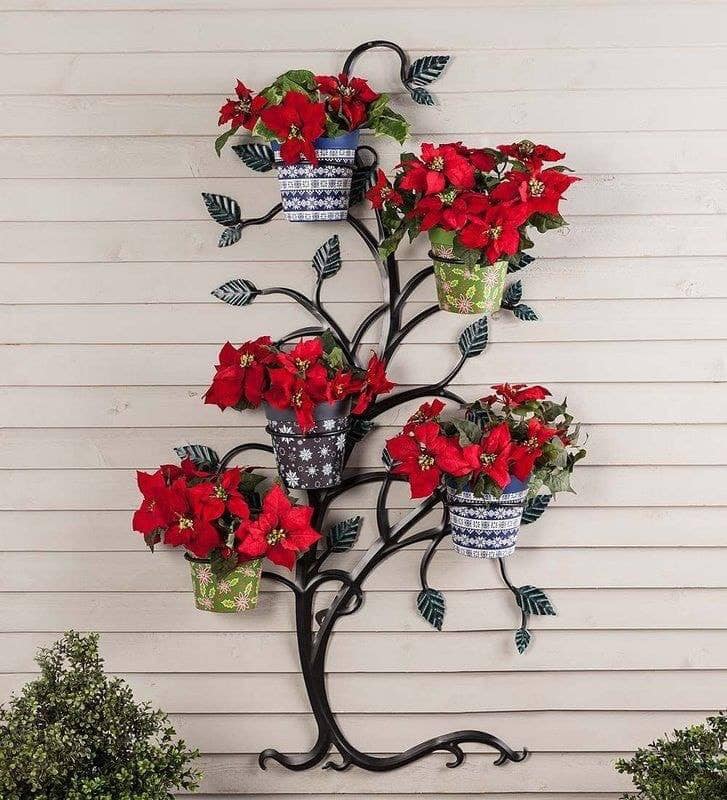 Hanging tree trellis design for the house exterior walls
Plant your yellow flowers on the exterior wall and admire the decor each day. Come one, see the photo and learn how to save space at home and also to make beautiful vertical garden.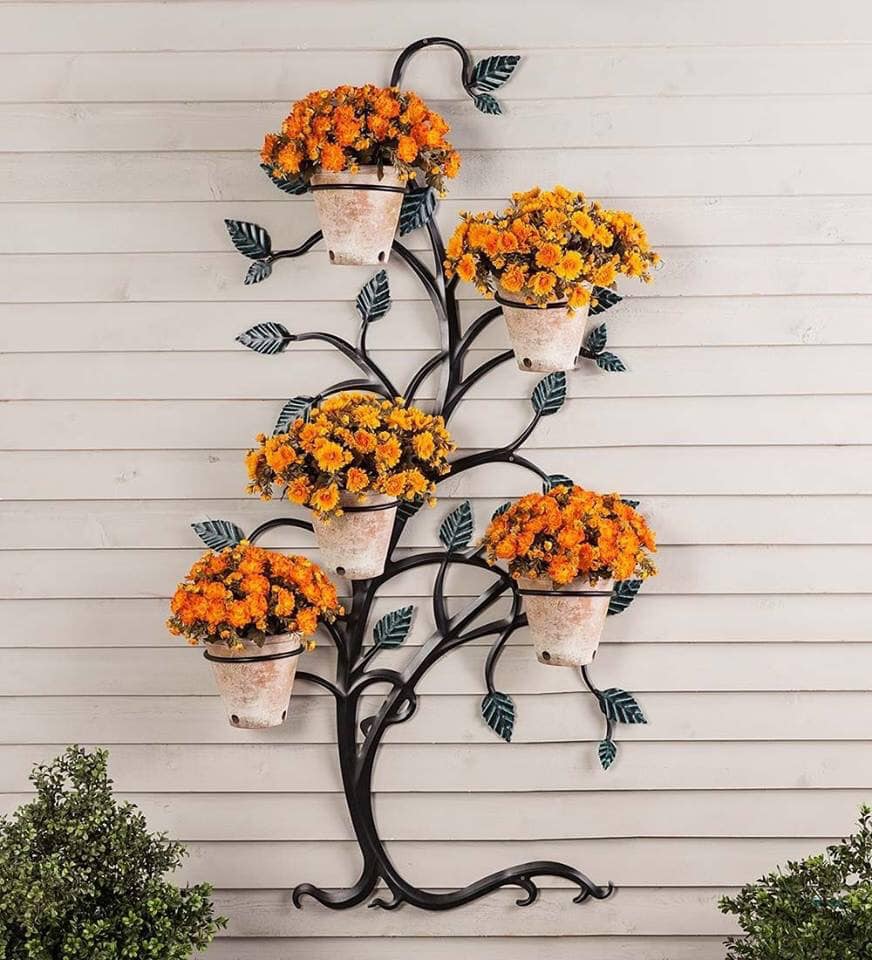 Umbrella reuse for the garden wooden walls
Take a look in the third idea from this post and umbrellas on the house wooden walls that maybe you will wish to have in your garden too. This vertical garden can save you space and still to help you in creating nice design.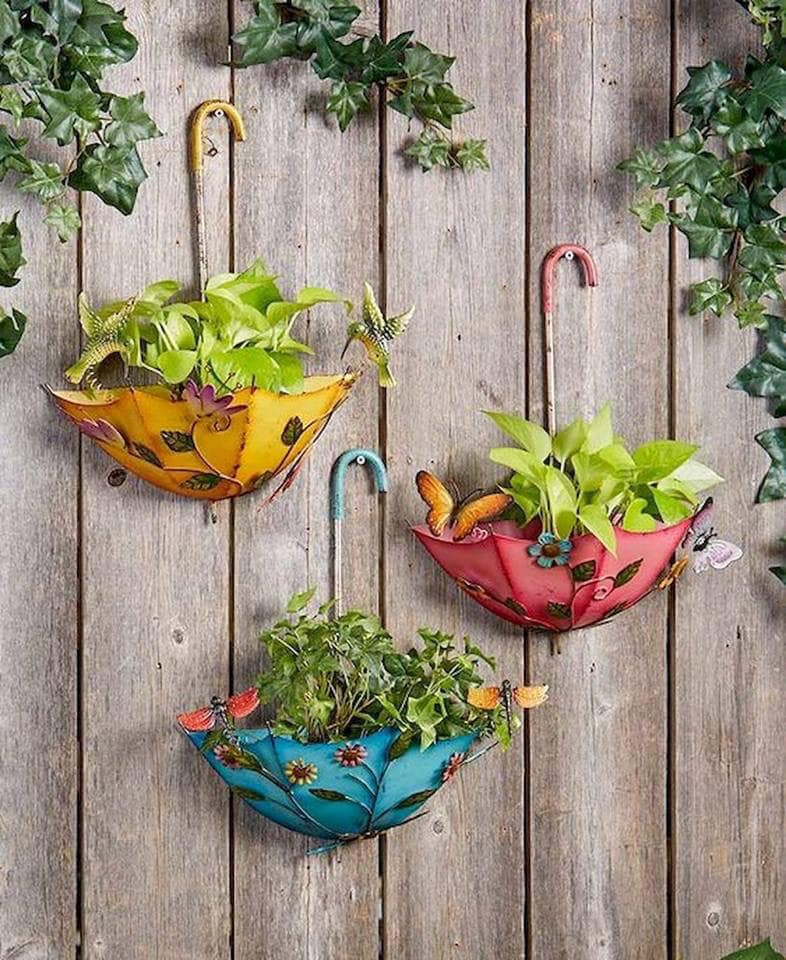 Exterior house walls vertical garden in a cool way
Beautify the exterior house walls with nice flower pots that you can hang on the wall that is part of your exterior. Scroll down and see how to make a nice shape by using a wrought iron flower pot holder, flower pot with nice design and there will be growing your flowers in the best way.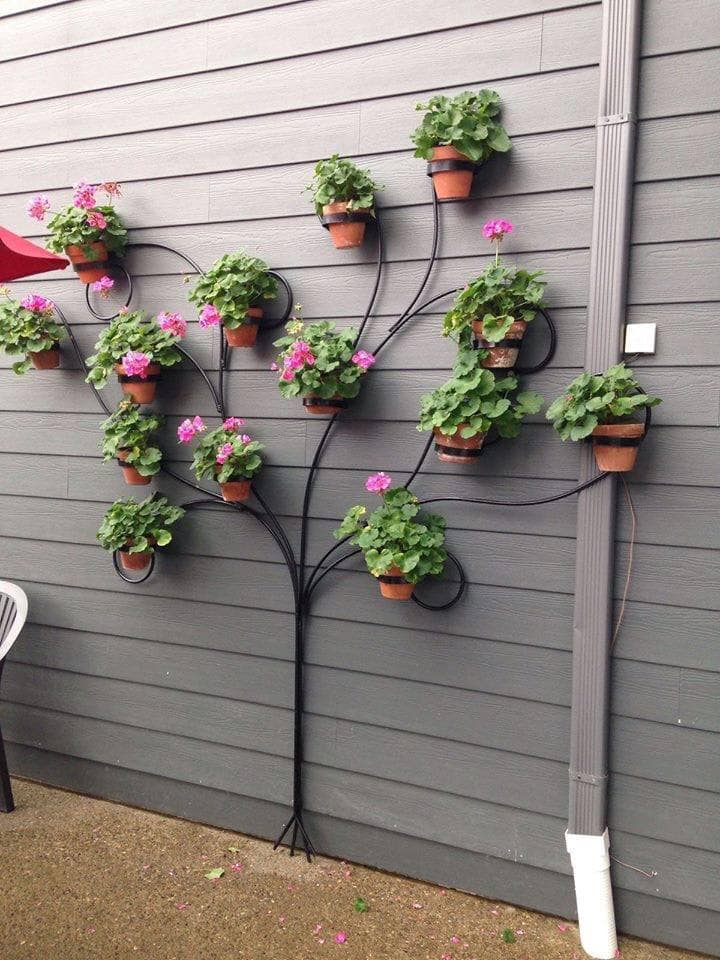 Reuse the old ladder for making nice organization to the flower pots
With reuse of the old ladder, old flower pots, you can create one perfect tiny garden that will amaze you every day. Here, you will grow your flowers and you will enjoy the fragrancy and nice smell.This decor can be also done with pallets reuse and the project it's easy and good looking.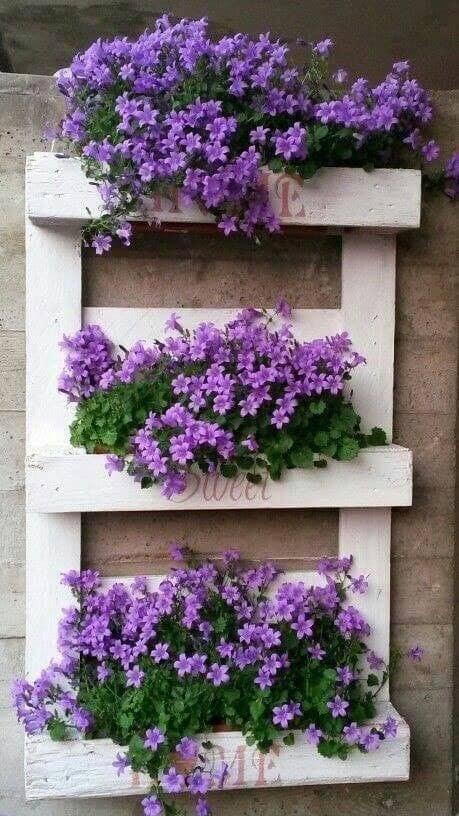 Tree shaped wrought iron flower pot holder for house walls
Don't be nervous if your flower pots are everywhere around the floor in the garden place because you can organize it in a smart way and to hang it on the walls that are exterior from the house. If you are wondering how to make this and if it is going to look fine, check this idea that we have to show you in the photo.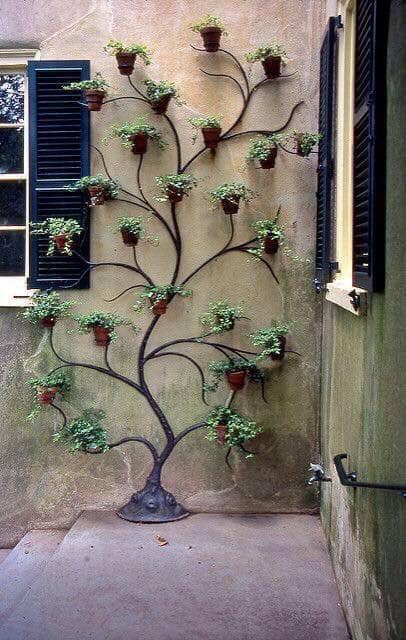 In the end, I want to thanks a lot for your attention and to wish you to have a nice rest of the day, to keep following us in future and to be positive as we are. Also read about one cozy and elegant home design and decor idea that we have to share with you, in THIS MOMENT!