Hey friends, here are some of the best balcony designs and hope you will like all the photos below. If you don't have some outdoor place where you can have your own garden you can create your garden right there, on the balcony place. You can add seating sofa here, grow plants and flowers, drinking coffee and even eating with family. With a combination of hidden lights and candles, seating chairs and some other things, you can create one place relaxing for you.
This is why you have to be smart and to see the following combinations of balcony designs that we have to show you.
Choose the best swing chair and decorative elements for one balcony place
If you add swingin chair, candles, decorative pillows, modern carpet or rug ( depending on how large space is) a few flower pots, lanterns and green small tree… You will have to create one special balcony area where you can spend a nice time with family and friends. See the combination in the first photo of this post!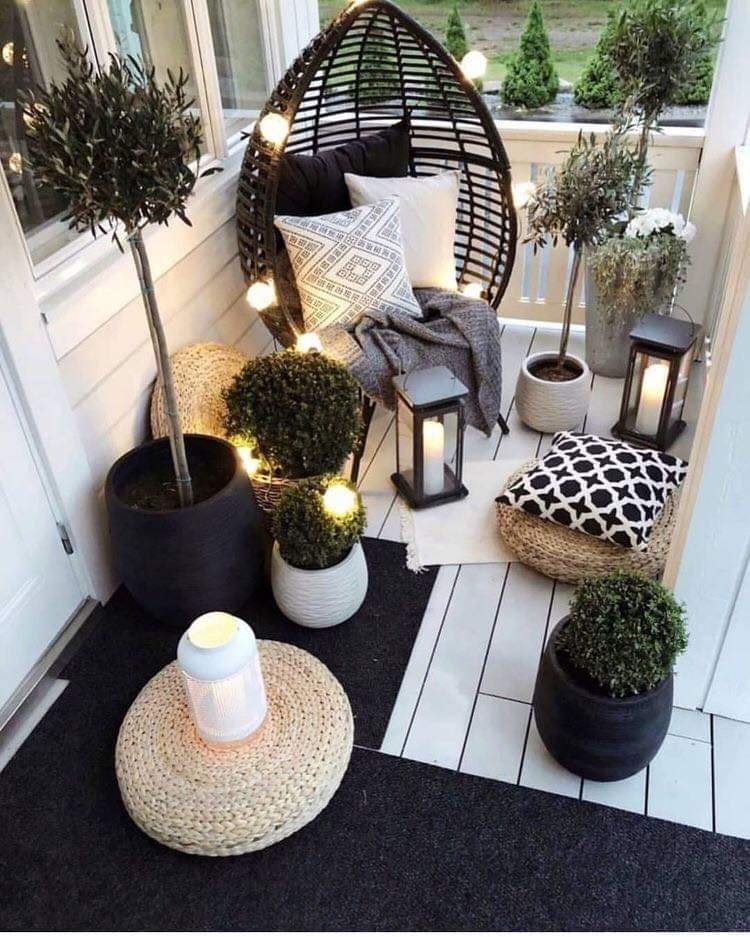 Create romantic balcony designs with lovely white curtains
Give sensation to the balocny area with the help of large circle light chandeliers and snesational white curtains. Just take a look at this beautiful idea that can be your place too!!!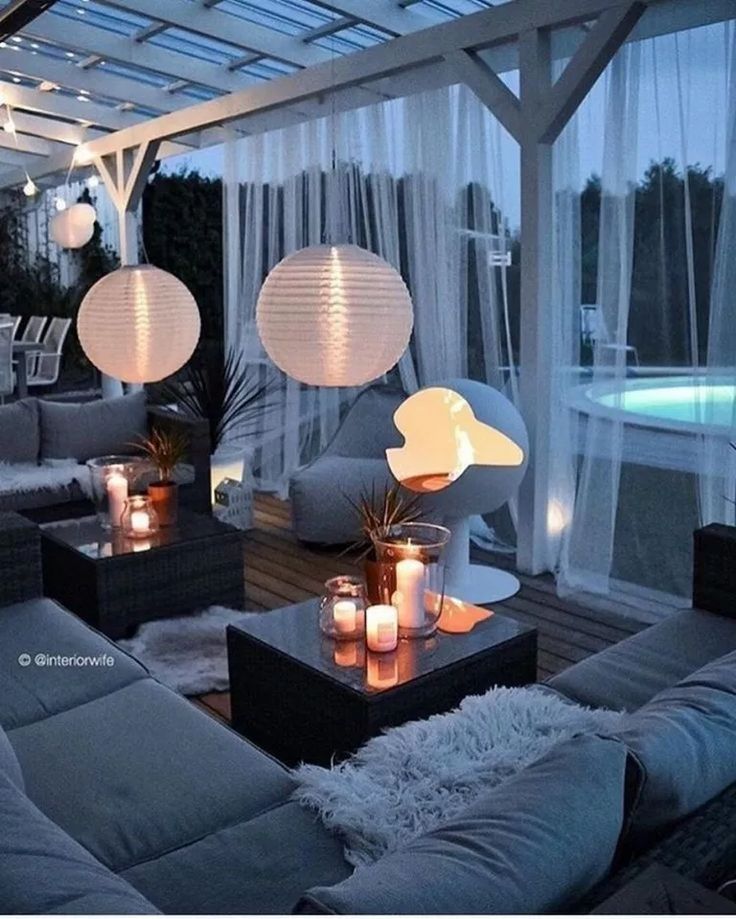 Even the small balcony can keep the modern look
If the balcony is small, don't lose hope because you can still have the best design here. With nice wooden fencing, carpets and rugs, tiny seating area, here can spend a great time. This can be also the home to your cat or dog, depending on what you have at home 🙂 Spend some of your free time to see this design and to wish to have the same in your own terrace place.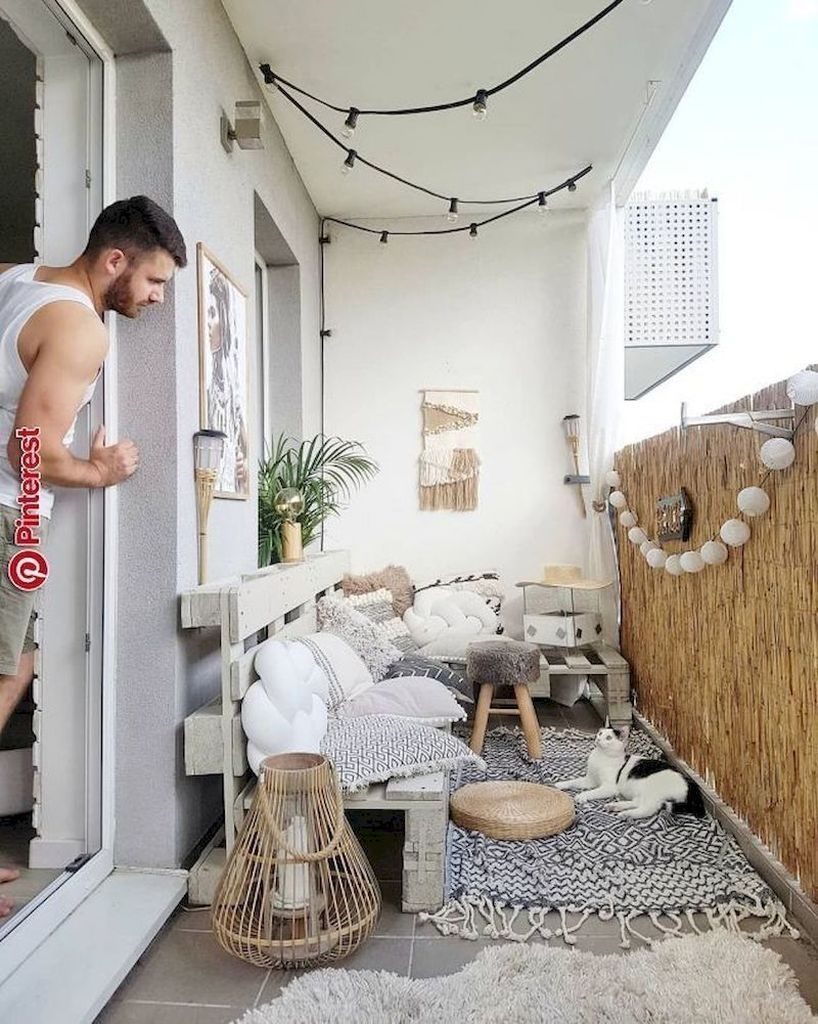 Adding wooden floor in the balcony place looks nice
And in the last photo, we can see how wooden floor and hidden lights are looking great when combined together for one area in an outdoor place. You can also plant different flowers and hang it on the balcony fence to create one special design here. ( see the photo) Come on, take a look in the photo now and find some motivation for your outdoor place.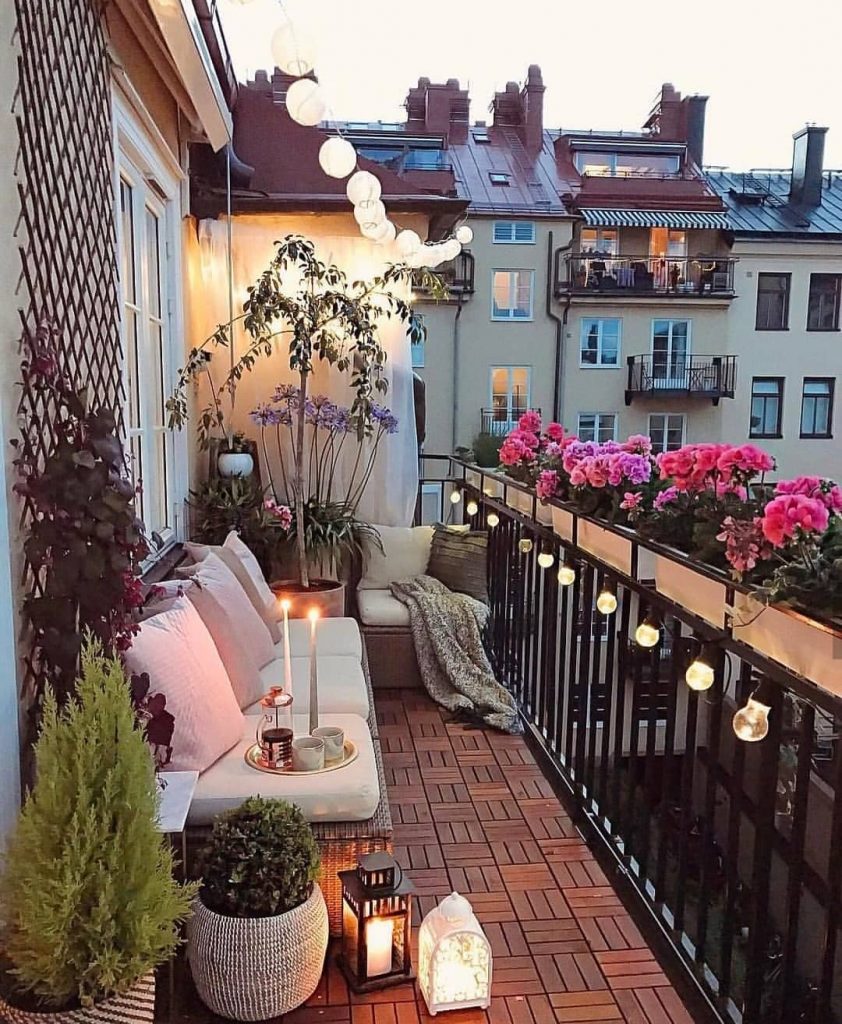 I hope you already have found some idea for outdoor place and you will keep following our page in near future to see other creative post shared here. READ ABOUT: Choose the best bunk bed design for the kids' room and save on space