Hey friends. It's a perfect day and time for sharing modern house exterior with you and to start the day in a great way. What you will see in the following is a stunning house with a floating pool and multiple decks that offer amazing forest views. The house is placed in Malaysia and designed by Toronto Architect and it's also known as the house Be-Landa.
The house consists of three pavilions on different levels, linked by a glass-walled bridge and seven staircases necessary for vertical connection because of the slope. The architect says that it needed a lot of time from the start of the first draw and exterior plan to the house to the final project. It took five years finally this house to be realized in the 2014 year. However, in this post, you will see the full exterior part of the house and beleive me you shouldn't miss it!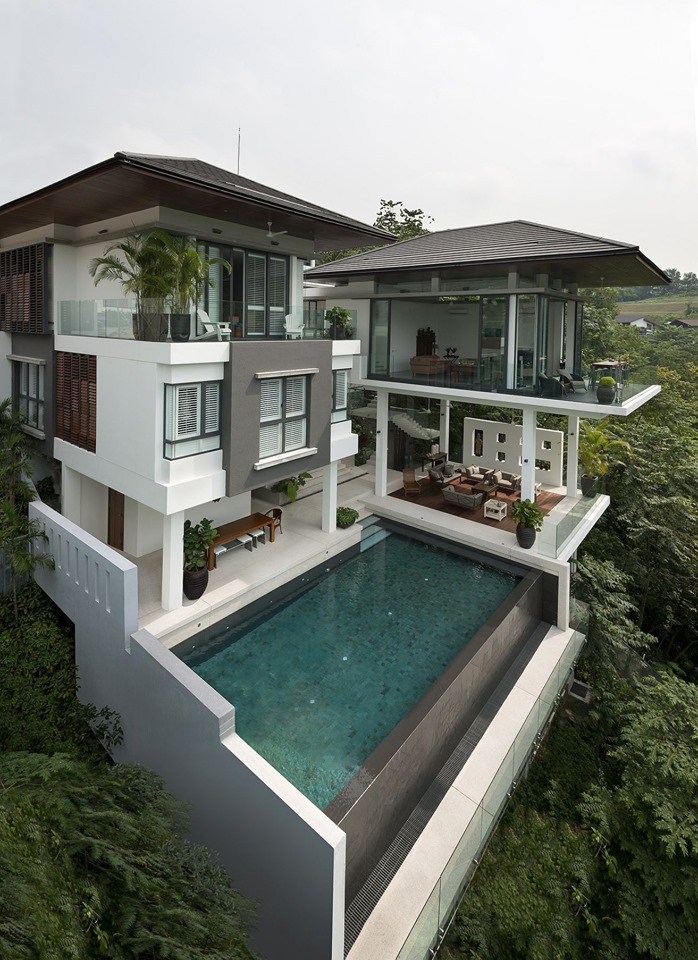 Asian style pool area with forest views is a showstopper and part from the house. I don't think that every person will be brave to swim here but it will be quite enough for making the house a house from dreams.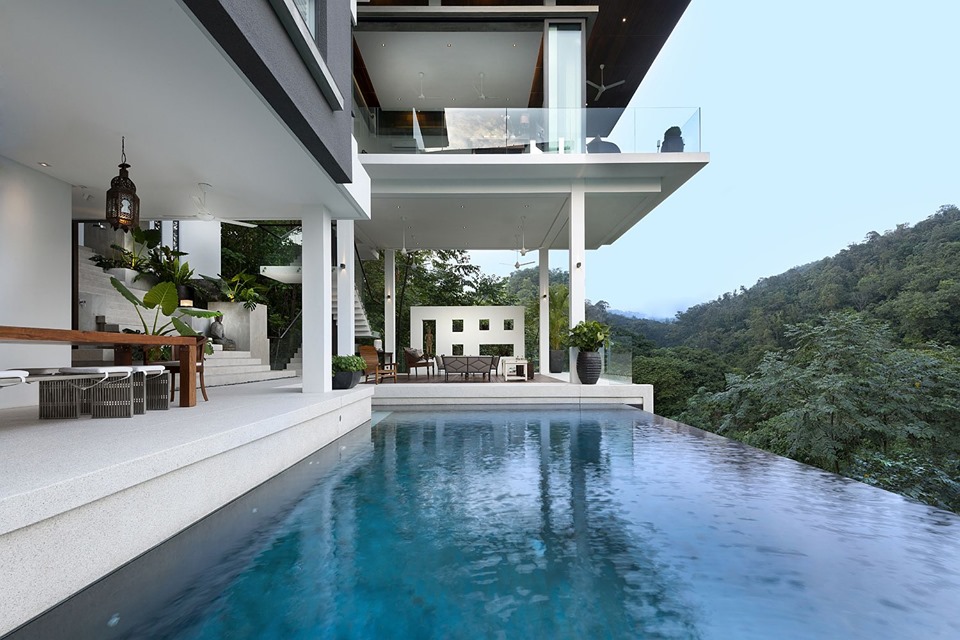 Deck of the stunning contemporary home in Kuala Lumpur overlooking a rain forest will give you complete enjoyment of nature and water. Here, you can enjoy while listening to the sound of the water and the sound of the birds singing. Take a look in this lovely wooden deck!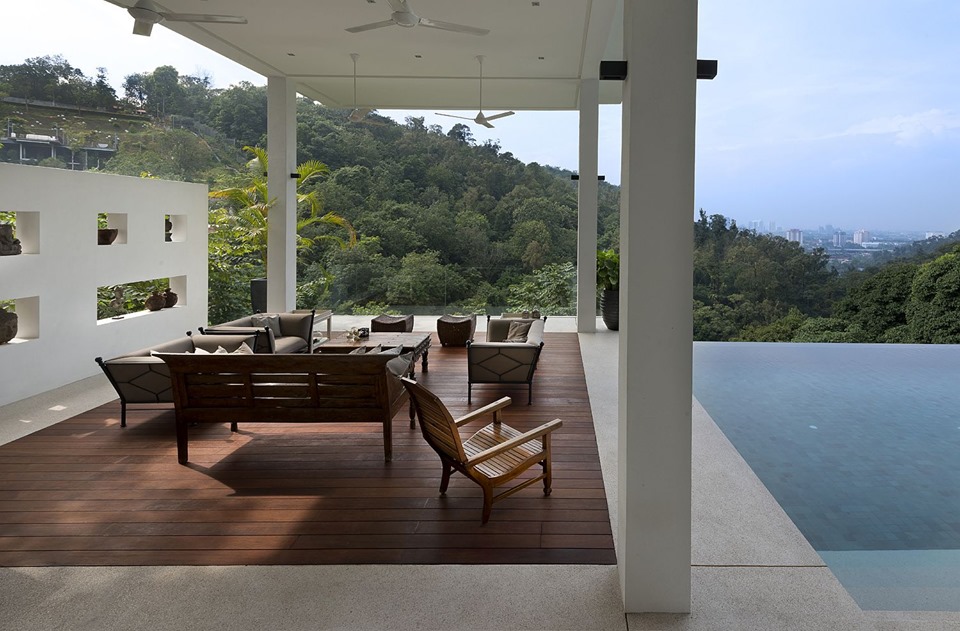 Open spaces combined with smart private zones at the Be-Landa House. Alluring glass fencing is the focal point of the house and these stairs are a contemporary miracle. We must say BRAVo to the designer who has to leave their kids for some period and to pay attention to the details in the house place.
View of the outdoor living room that is also part from the house. How great it will be the feeling of seating here with friends and family, having conversation while drinking coffee and seeing the mountains. This is heaven!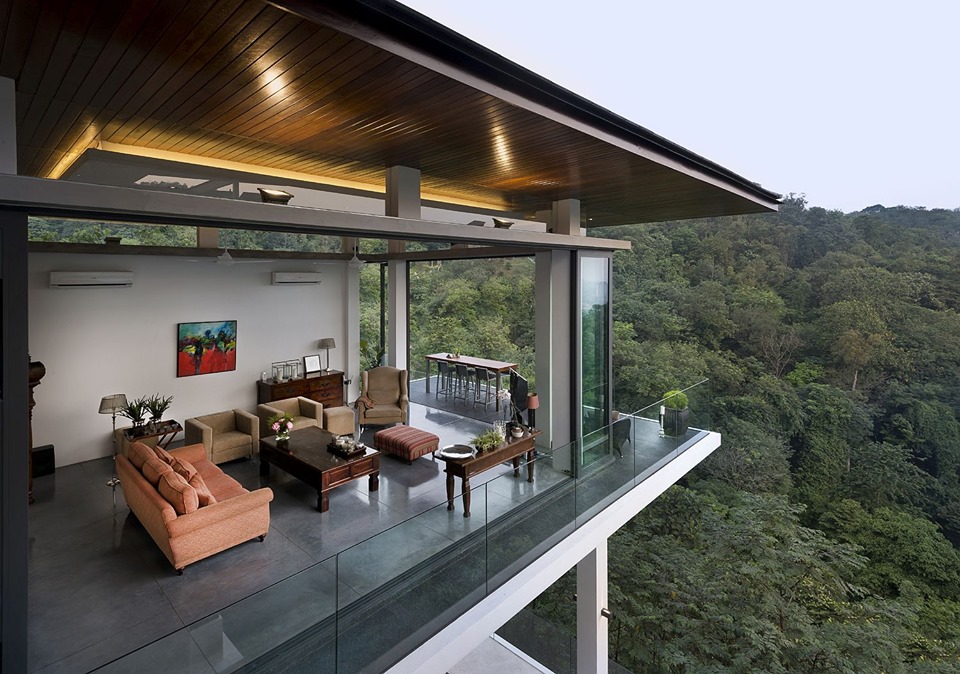 Asian style pool area with forest views and seating area is perfect for having dinner here in the late night hours. Maybe it sound scarring hut if you are in good company the best place is everywhere. In the forest..Yes, in the best Asian rich houses!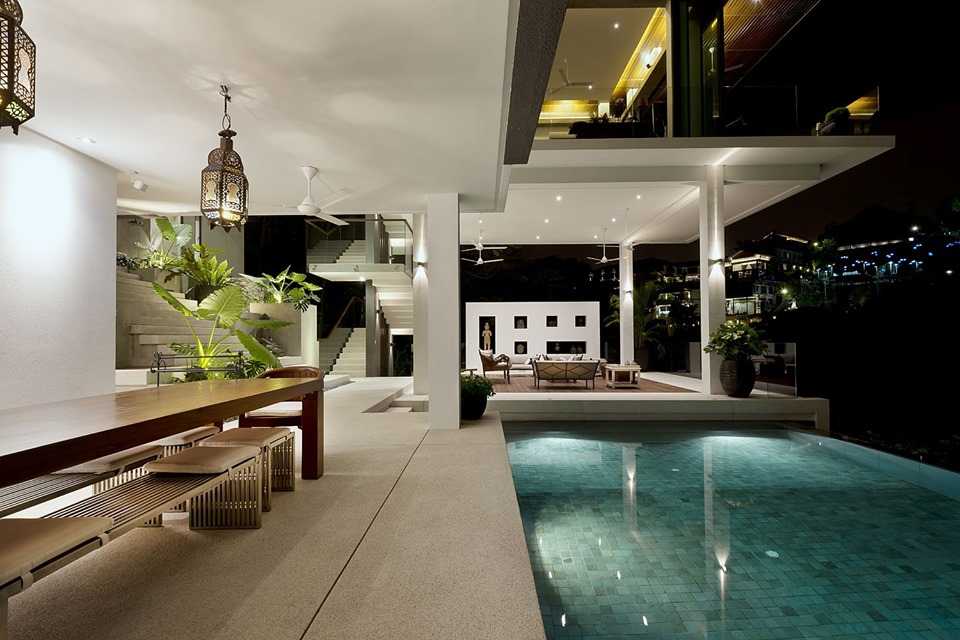 Take a look in the house from the other perspective and with this see the full beauty of the house. This is the last photo from this post and I really hope that you enjoyed a lot and you will keep following us for more wonderful ideas.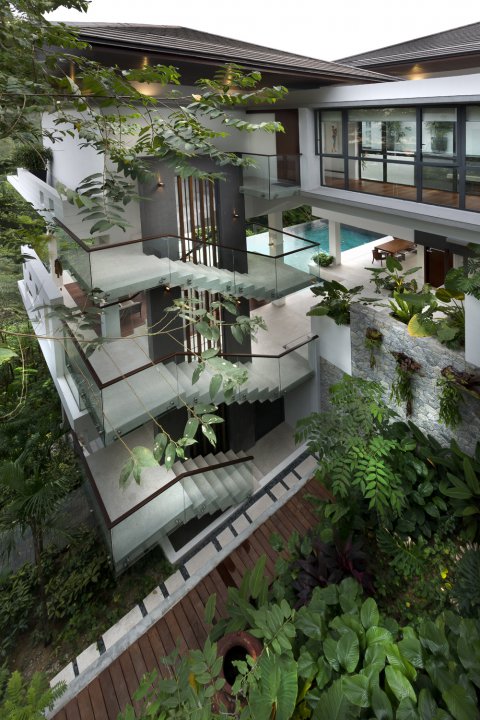 If you started the day in a positive way maybe you will also wish to read our last post that will tell you how to give new life to the old furniture and to never throw it away. thanks so much for your attention, you are and I hope that you will stay our favorite readers!