Are you excited to see our super-cute kid's room decor with lovely beds and playhouses? I hope that you ARE because the photos that follow are useful to be seen. Stay with us and spend quality your free time with us!
Also, read about kitchen storage ideas, useful ideas to see and get some inspired for your kitchen place.
The best bed and playhouse I have seen in my life!
First of all, I love that the bed is great for sleeping thee but also it can be done like a seating sofa and seem like a living room area. The playhouse is wonderful, nice curtains, flowers around, a nice place to keep busy your children there. There is a place for toys and a place for playing. What else can one child wish to have!?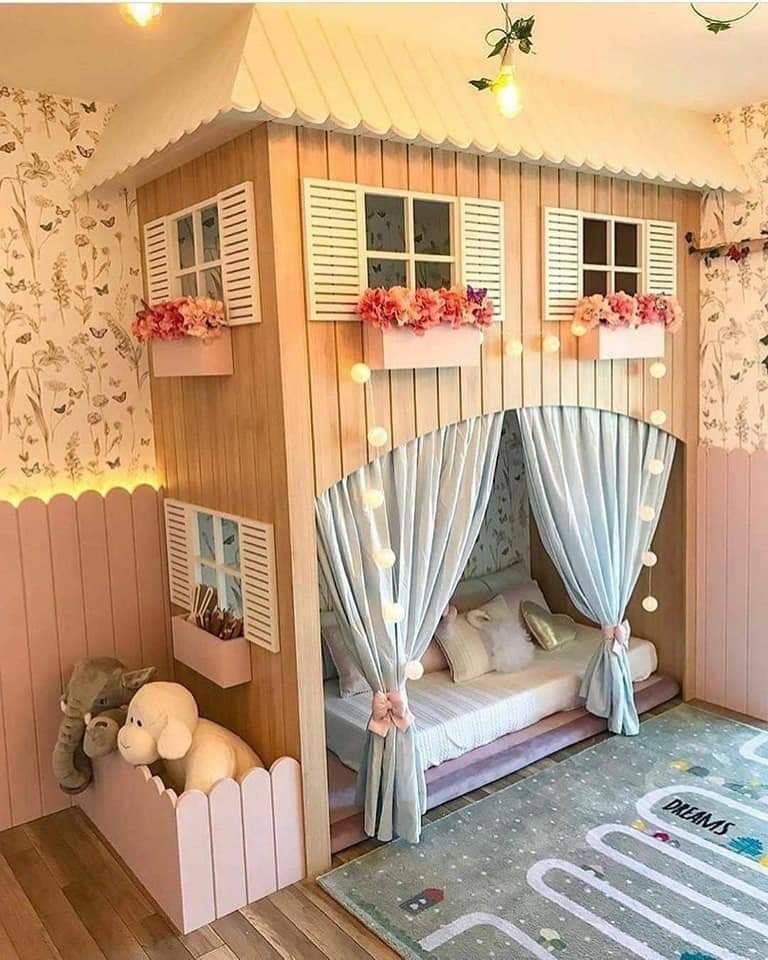 Two storey bed and playhouse in children's room
If you choose this bed, your child will be playing on the second floor and will be sleeping on the first floor. Or, if you have two children, one will be sleeping on the first and other on the bed on the second floor in their playhouse! This is the thing they need to keep them busy!!!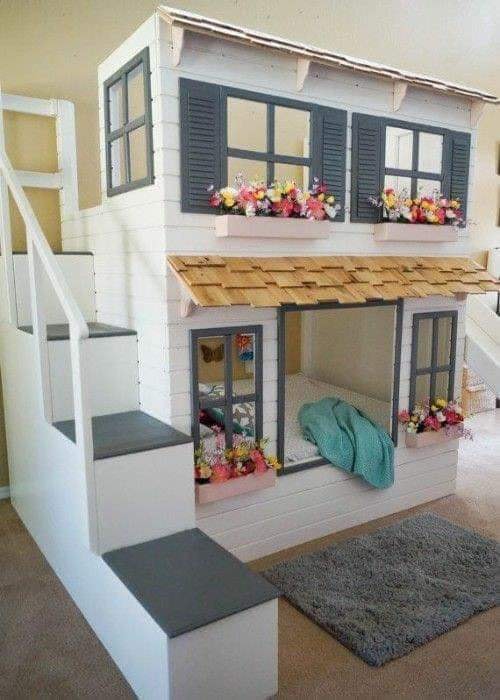 Save space with smart kid's room decor and choose a bed with playhouse
Kill two birds with one stone, choose the bed with playhouse. Here, your child will play all day and during the night will fall asleep on the bed that is so special! Check the design now which is the thir photo from our pos today.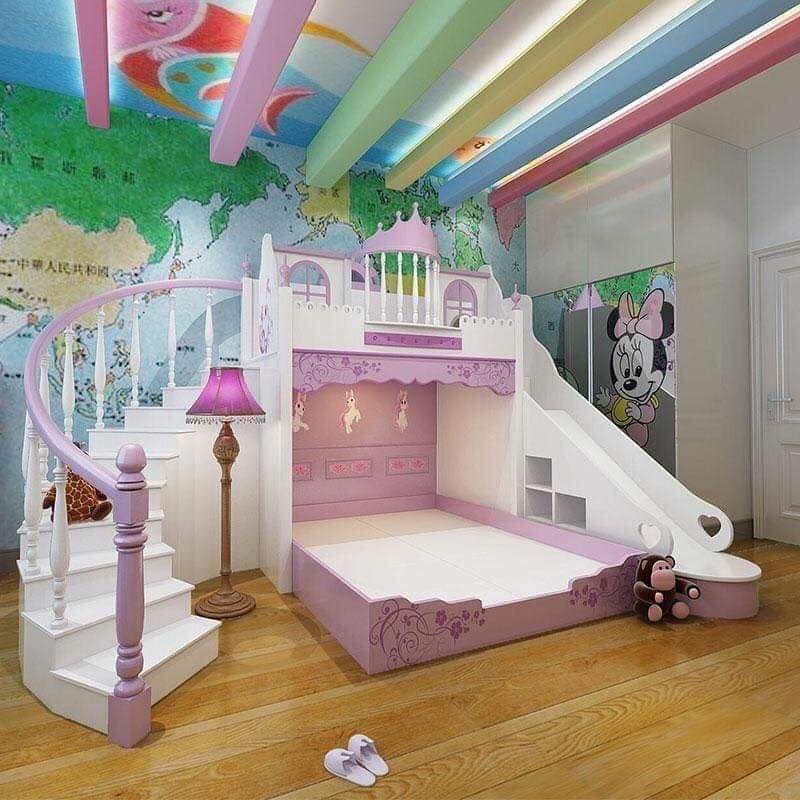 Cool bed with bookshelves, playhouse and galley wall option, kid's room decor
Your kid's room can have the same design and here to find a place for books, bed, toys, here to add pillows, flower pots, and lovely curtains. On the first floor of the playhouse can be placed kid's bed where your kid will be sleeping and on the second floor to sleep. In this way, the room will be clean and there will be no more toys everywhere!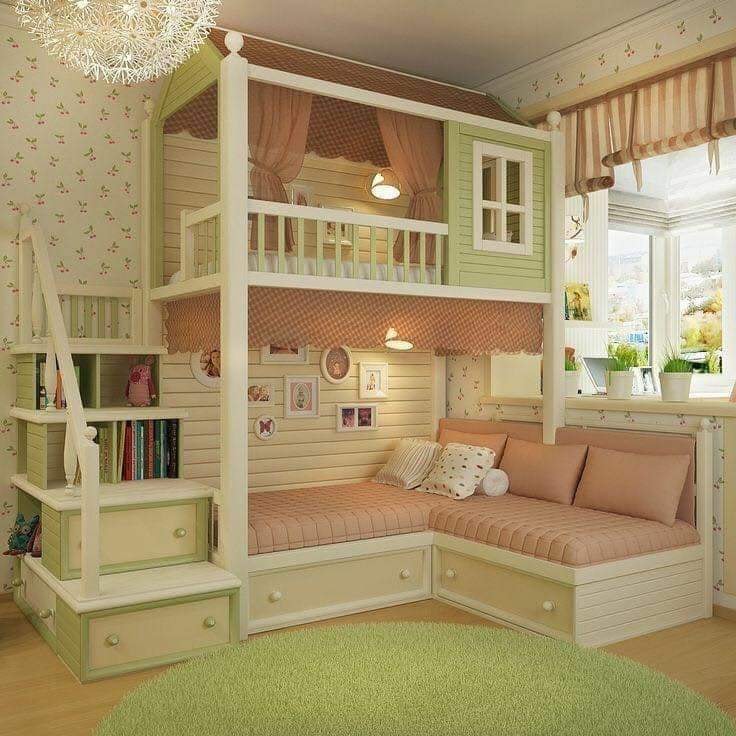 If you don't have kids, tell your friends about these designs maybe some of them will be so thankful that you found so amazing ideas for them!!!