Backsplashes no longer simply protect the walls in the kitchen from spatters and spills, a wide range of attention-grabbing materials such as stone, metals, wood and glass make the backsplash the focal point of today's modern kitchen designs. If you want the backsplashes to stand out in your entire kitchen, the design you choose should contrast with the countertops. If you really like to update your cooking space with a natural stone backsplash, I need to say that it will require some maintenance.
However, forget the images you saw in the magazines, because it is very important to express your own creative style, and match the tiles with the theme of your kitchen. If you are planning to remodel your kitchen in future, than you can try to bring in different shaped and colored tile designs. Vibrant and bright designs will open up your entire kitchen and will make it more charming and relaxing. For more classy and elegant look, a simple wood or brick backsplash design might be ideal for your space.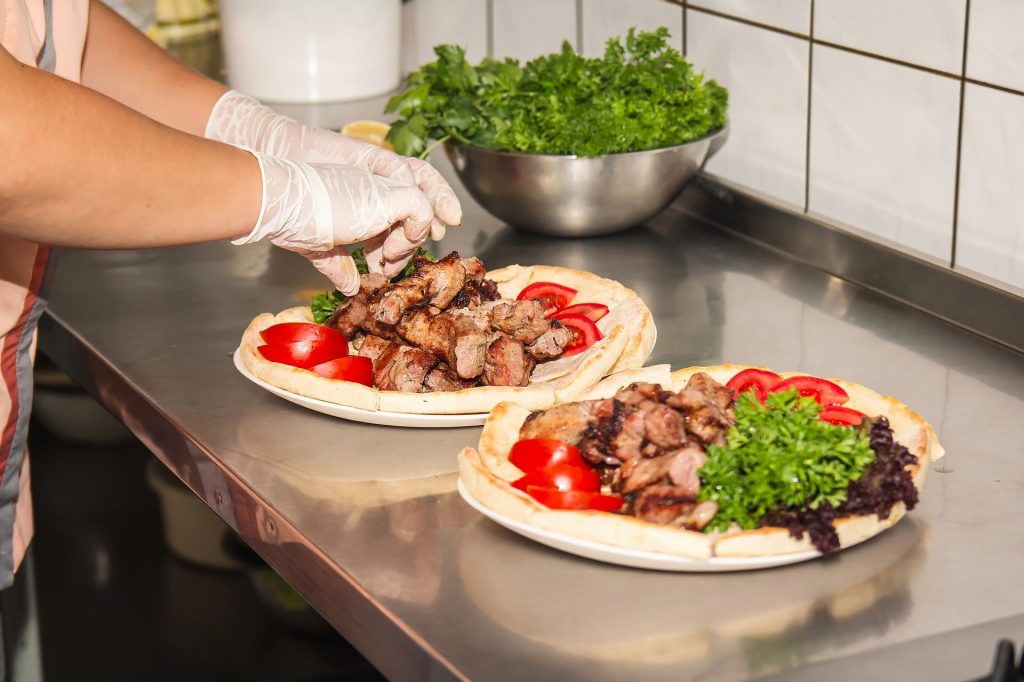 Get inspired by these five designs I rounded up for you.
Floral printed glass
Printed glass backsplash designs are a magnificent way to bring additional fun, yet modern elements into your kitchen. If you want to add some cheerful touches to your space, then you should choose some floral printed design. There are so many ideas that can be a great finishing touch to your cooking zone. If floral glass tiles don't fit to your kitchen style, you can express your creativity and add some personal touches with some other interesting prints.
Chalkboard backsplashes
Chalkoboard paint is one of the most inexpensive kitchen remodeling idea you can easily apply by yourself. This backsplash idea allows you to constantly add new colors and fun designs to your kitchen by drawing them in. You can also write your favorite recipes, or the groceries you need to buy. This is a very popular decor trend that can be incorporated in any other room – not only in the kitchen.
Brick backsplashes
If you are in love with the rustic style, then you should definitely check the brick tiles. They can give your kitchen an instant rustic look that is cozy and unique. You can go with real bricks or faux bricks. The real ones are much difficult to install and are much more expensive. The faux bricks cost less and can give you more flexibility in style.
Onyx backsplashes
Onyx is a very popular material that can make your backsplash stand out. It can give your space a deep textured appeal, which makes the kitchen look arty and lovely. When matched with an interesting countertop, the backsplashes offer not only stunning outlook but also functional and sturdy features.
Rustic wooden backsplashes
Those who are trying to create a rustic chic kitchen design, should definitely opt for wooden tiles. Featuring wood as a backsplash design is a magnificent way to give your cooking space a rustic look and warm feel.