The preparation for all our everyday meals, requires a lot of kitchen utensils and gadgets and this means that we need to have a perfect storage space for all of them in the kitchen. And no matter how small or big our kitchen is, we should try to get the most of that space. So, below, you will find some useful kitchen storage ideas that will definitely help you organize your kitchen.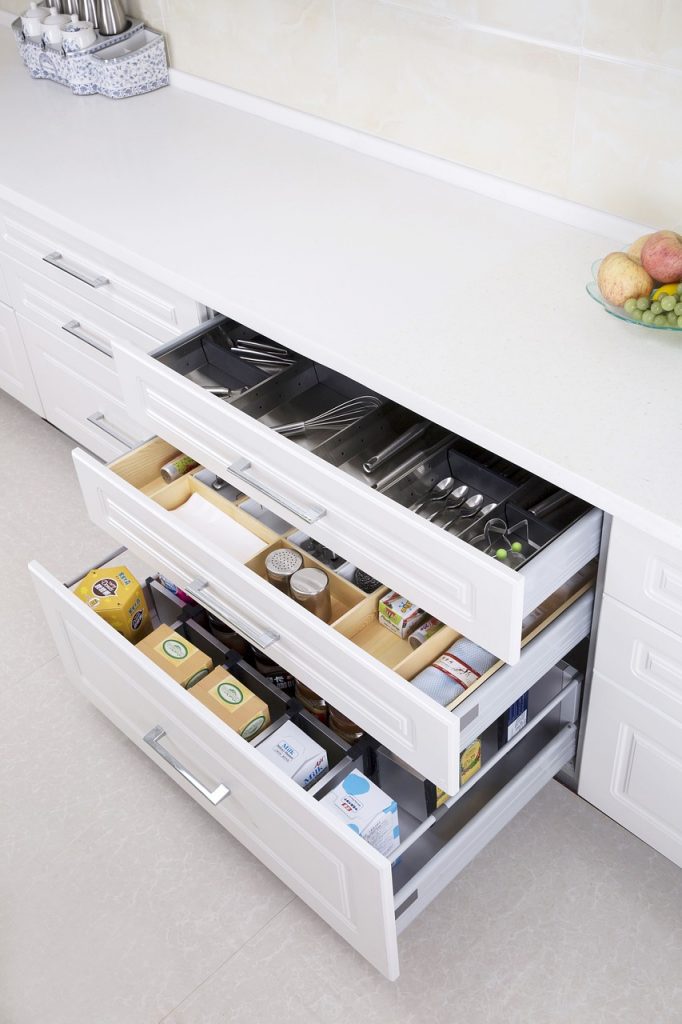 Yes, cabinets and drawers are a must-have for the kitchen and you should choose the ones that are really functional. Don't only stick to plain horizontal drawers, but instead look for some vertical ones that can fit perfectly in the neglected space next to the oven. Or, the space in the corner that is often left empty, can be also perfect for adding some corner drawers or cabinets. They can be found in versatile designs, so you will for sure find the right one for your kitchen.
Besides cabinets and drawers, shelves are also great for storage. They will take less space then cabinets and again you will be able to store the plates, cups, mugs and other kitchen items. The open shelving gives you a way to display the items, which makes it easier for you to reach them. You can also get a kitchen island with open shelves.
As we said above, shelves are great for the walls in your kitchen, but there are other options for using the wall space for storage. For instance, you can add some hooks, where you can hang some pots, pans, mugs etc. Or you can attach a pegboard to the wall and use it for storing versatile kitchen items.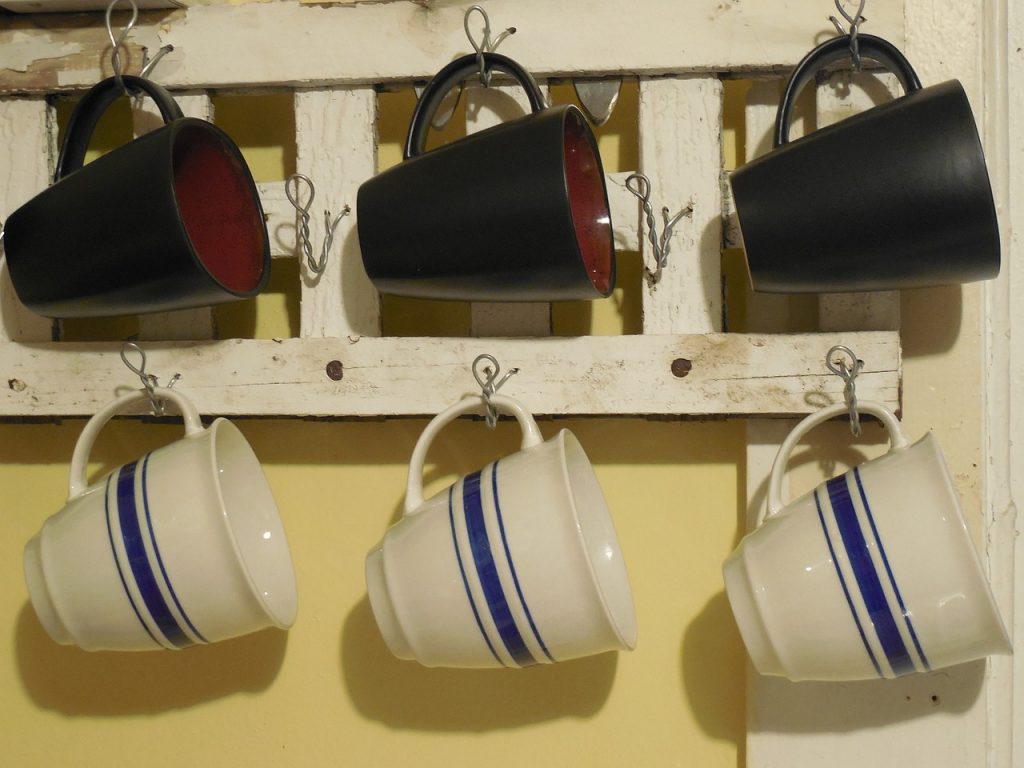 Use the kitchen backsplash space for storage
The backsplash is another space in your kitchen you can use for storage. For example, you can add a pegboard over there or attach a tension rod where you can hang versatile kitchen items. You can also add some storage boxes, or maybe choose cabinets that feature some storage system underneath. In this way there will be no more unused space on your backspalsh.
The above kitchen storage ideas are just some of the best ones that will help you get the most of your kitchen space and I am sure that you will find them really useful.