Are you staying at home, having free days and have no idea where to spend it? The most beautiful terrace is placed in London dear friends and is waiting for you! This is the title of today's amazing post. Not just the terrace but there are also Coppa club igloos where the view is stunning and the food is so tasty! To improve you in this, we found a few photos that are showing a beautiful place to spend your time with us and scroll down for the full text and photos!!!
while seating here, drinking coffee and enjoying in good company, you have the chance to see the Tower bridge.
Tower Bridge is one of London's famous bridges and one of many must-see landmarks in London with a glass floor and modern exhibitions it is a must-visit. This bridge was built between 1886 and 1894. The bridge crosses the River Thames 
These Coppa club igloos are a great place for seating here in all seasons of the year. Winter or summer, just come and see the beauty. There are candles, cozy blankets, hot tea that will warm you and feel so happy person here!!!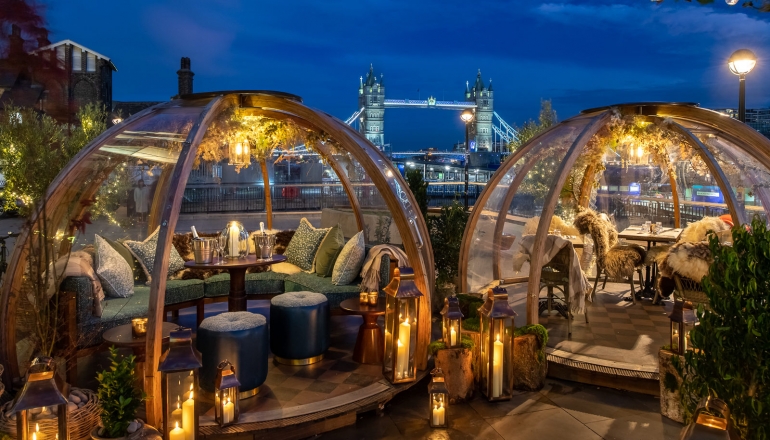 This is a great place where you can spend your Christmas time and the New Year!!!! I hope that you will have the chance to come and enjoy it!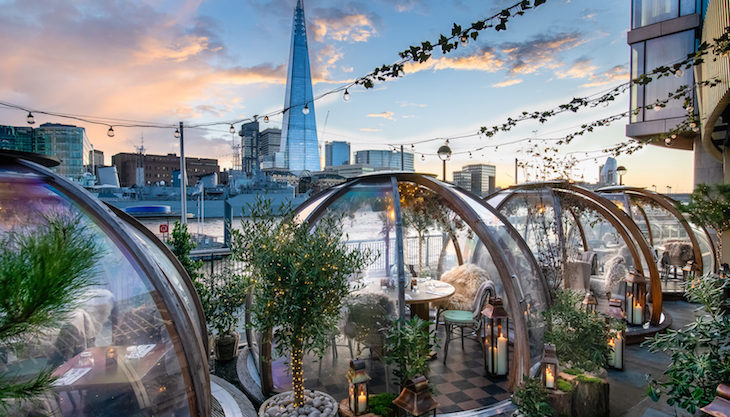 Let's have a look inside in the igloos
In the next photo, we have the chance to see how looks the igloos inside. With this photo, we will finish this post that I hope was interesting for you.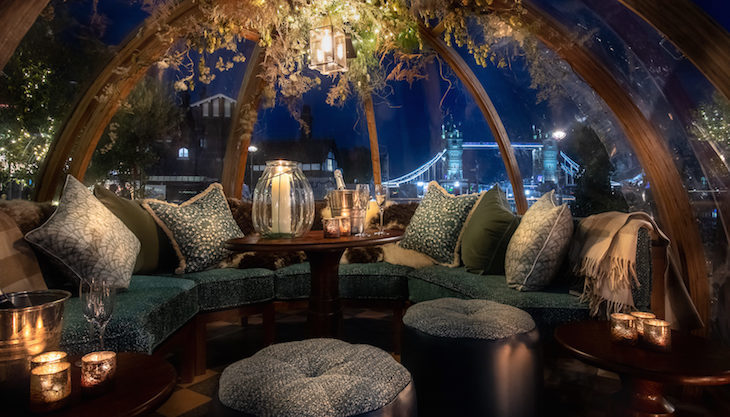 Thanks for your time and I hope that this will be your next destination dear friends! An International Competition Encourages Design Students to Save the World, Read the last post we shared on our page recently. Bye and have a nice rest of the day and the middle of the week!