Electrical fireplaces are a sure-shot way of lending a dreamy vibe to your home in the most effortless way. They are great at maintaining the indoor temperature and can keep your home warm for the longest time.
We know nothing beats the joy of returning back home after a busy day at work to a cozy and inviting home. No matter how weary you may be, you will feel instantly rejuvenated at such a sight. However, apart from the amazing aesthetic value, it adds, it has some really cool benefits too. Keep reading to know how having them around makes for an interesting lifestyle.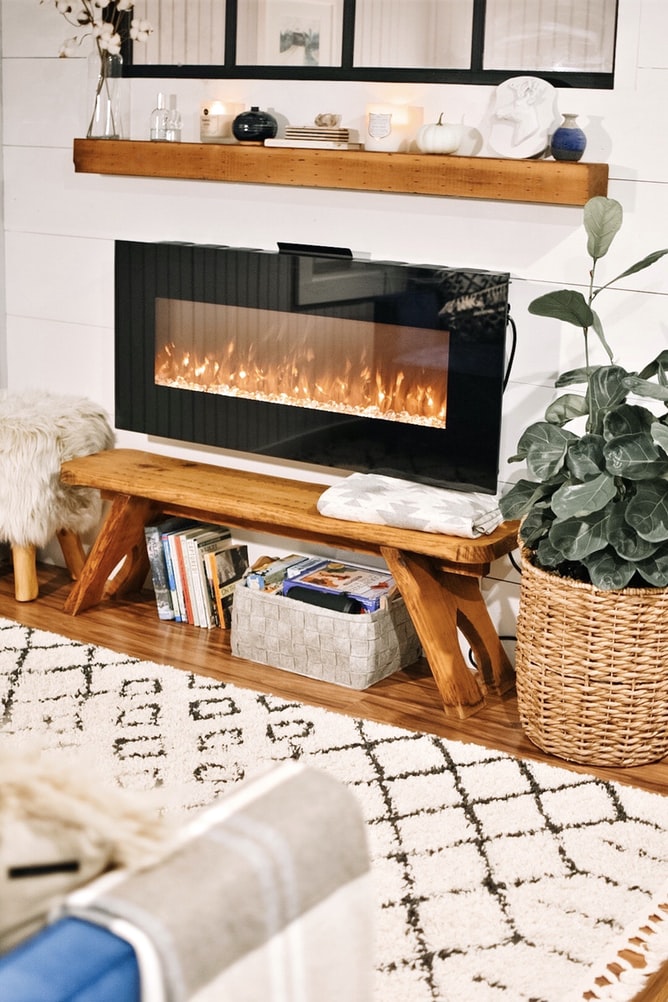 More Economical
A great reason to have an electrical fireplace in the house is that it actually helps you save a lot of money. Yep! You read it right. As compared to the old and traditional fireplaces, these ones cost just a fraction to buy and install. Also, it saves you the expenditure of buying firewood and chimney cleaning, which makes this idea even more appealing.

Fumeless Heating
Well, no brownie points for you to be rightly guessing this one out. What may probably be the biggest advantage of going the electric way for your fireplace is that it completely eliminates the presence of fumes inside the room. Like any other electrical appliance, after you plug its cord in the socket, it turns on to reveal a bright appearance of lights. As much they may seem like a real fire, rather it is a careful simulation of cleverly crafted video or picture of sculpted logs on the fire. The luminescence gives a realistic illusion of burning fire which makes it look like one of the most realistic electric fireplaces and oh so magical at the same time. But without the actual fire and its smoke, of course, which makes it just great.

Highly Energy Efficient
How many times have you shuddered to look at the electricity bills, especially in the colder months? Even if it skyrockets and makes you think that you may have to empty your savings to pay for it, you still cannot bring yourself to live in the cold. And luckily enough you would not have to. This option is so energy efficient, that it effectively heats up an entire room in very little time without affecting your electricity bill drastically. When you get to maintain the home temperature optimally and that too in your budget, if you ask us that is a clear win-win. 
The Bottom Line
We could go even more, but we guess now you have got a fair idea of how amazing it would be to have an electric fireplace. Along with the above-mentioned pros, there are a few more things that make it even more special like they are almost no maintenance, are potentially safer, and are your partners for life. So what are you still thinking? Go and get yourself the one that you like the most and enjoy the winters like in a heated castle within the interiors of your home.