The hallway is the very first thing that will leave an impression to our guests who are coming into our house for the very first time or even for a million times. We can decide if our hallways will look great or not. But also we should forget that this is also the last thing that our guests are seeing when they are going from our house and saying BYE to us.
In the following, we have to show you a few tips on how to transform the hallway into eye candy! Why don't you stay with us, to read all this and next to share with friends who are in plan to redesign their house place???
Firs of all, you will photo collage of an entryway design. in the first photo, you have a mirror on the wall, console table, and small seating chair which is quite enough to create one alluring entryway. In the second photo, we have a vertical garden, bookshelf bench which is an absolutely cool idea if you live in a small apartment and you must think of saving space here. In the third photo, you can see the domination of dark pink color in the entrance hall, here you can find place for the shoes, place for the umbrellas, also to create small gallery wall which will say bye and hello each time when you go out from the house and each time when you will be back!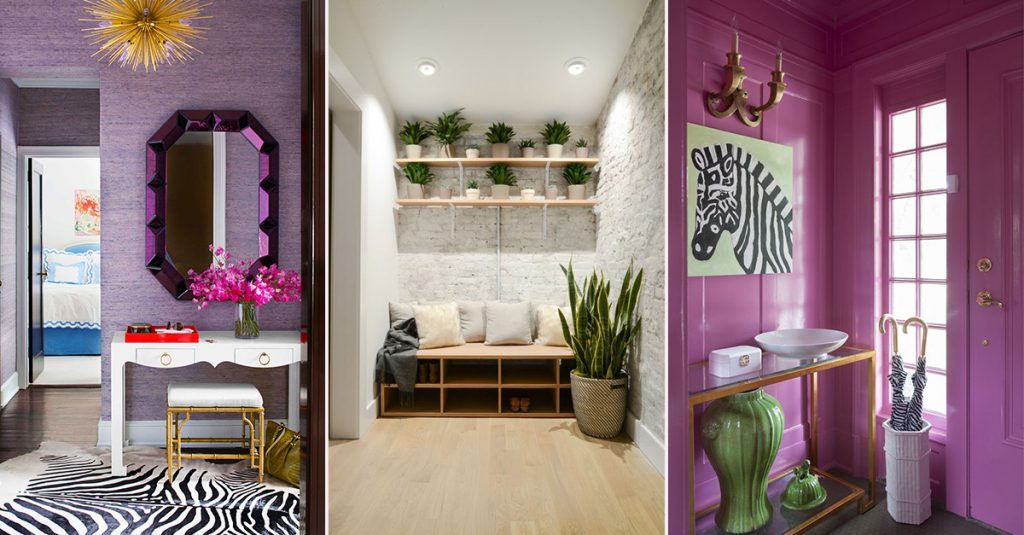 But if you don't want to have any place for storage here, any mirror on the wall or you aren't in love with the photo on the wall, here is the photo that you are looking for. You can just add stacked bricks on the wall, to add hidden lights and few flower pots that are large in size. All this you will see in the photo that follows which will help you to make the right decision in designing your entrance hall. I think that if you live in appartment this will be the thing you are looking for.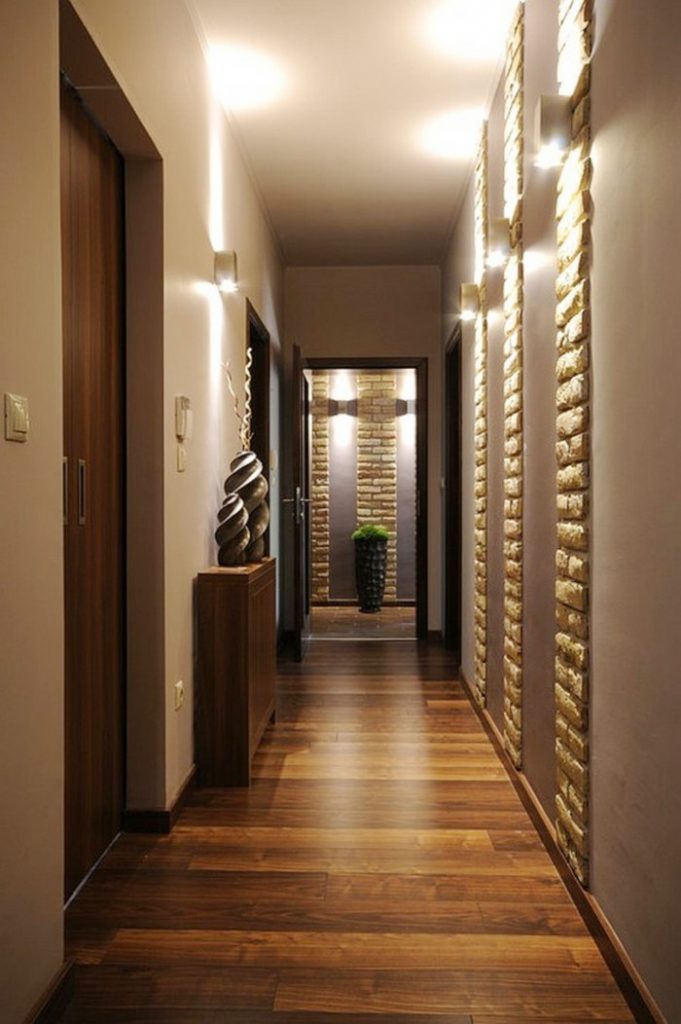 With simple and modern hallway, used just for storage to the shoes and seating on a chair just to get on your shoes is the thing that you will see now. With this idea, we will finish this post, so I really hope that you will love it the idea. This is an example of an ideal home that only creative people will choose it for their homes too. Take a look in it!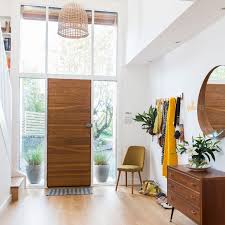 I hope that you found useful all these ideas and you will try to renew the design in your entryway place. By the way, read about original bathroom decor ideas and find some ideas for your bath too, apply in your home and love the decor every day. You can decide about the interior design because you will spend the rest of your life here!!!