We have so many clothes at home, summer clothes, winter clothes, coats, and shoes…But never ever enough place for making storage to all the things we have! Am I wrong? If you agree with me, I invite you to stay with us and to see amazing bed storage ideas.
It's cool to have some free space under the bed to store some of the things and to bread at home and exactly these ideas you will see hereinafter, of course, if you spend some free minutes with us! You will see how to make under the bed storage and to organize all the clothes and shoes at home in the easiest way!
Enjoy in the photo now but also read about Why your home needs wall niches, a post that we shared recently on our website.
Under the bed you can organize the kid's clothes – DIY idea
With the help of wooden boxes and crates, you can make diy under the bed storage just by yourself. Your child will be happy to sleep so high and you will solve the problem with space. Check the very first idea from this post and start with the organization now!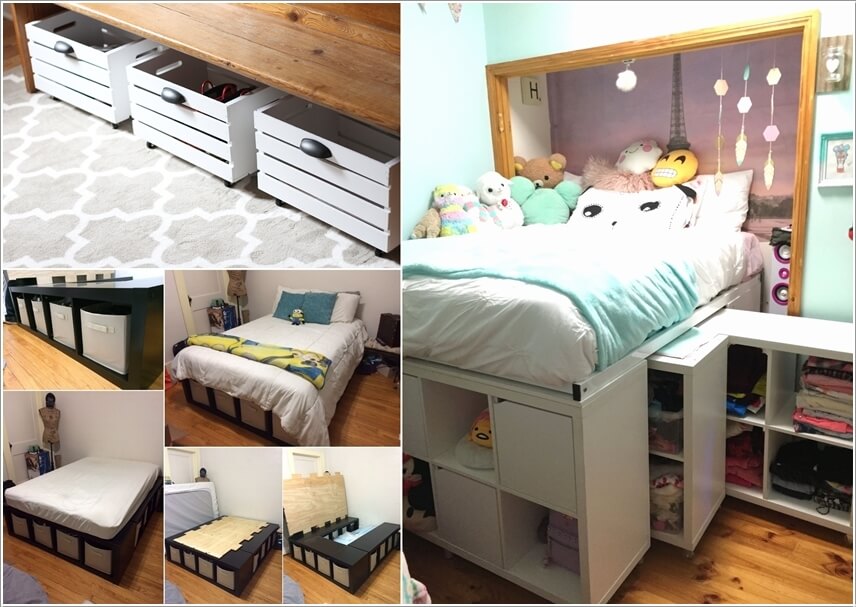 Always choose bed with drawers that will help you in organization
If you have drawers under the bed it will be easy for you, to storage the shoes you have at home. And when you already have the drawers, it will be bad to leave it empty. Check the second photo from this post that will help you so much in organizing old shoes.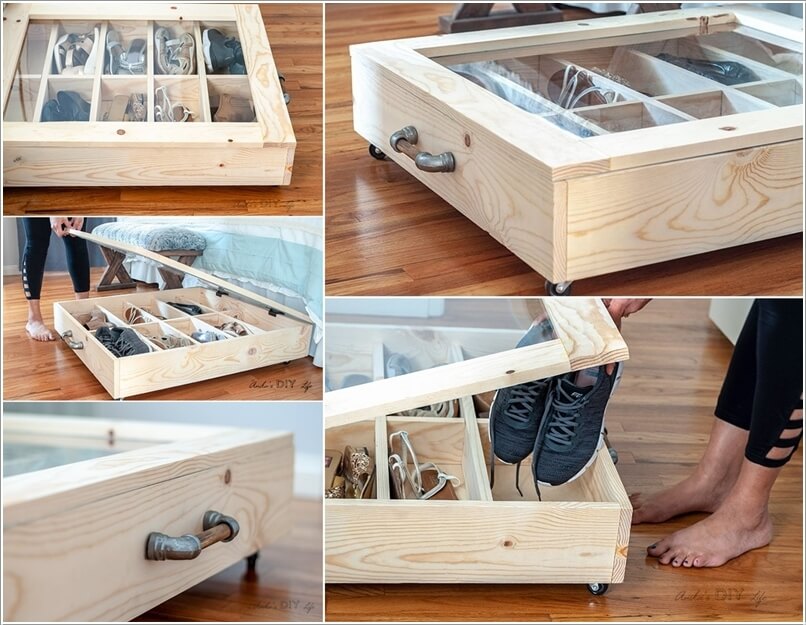 Add plastic bags under the bed and be smart
If your bed doesn't have an option for adding wooden boxes for saving some of the things you use every day or the things you don't use at all, don't worry, there is a solution for this problem too. In this case, you can use plastic boxes and save all the things you want. Check this photo and find motivation in it.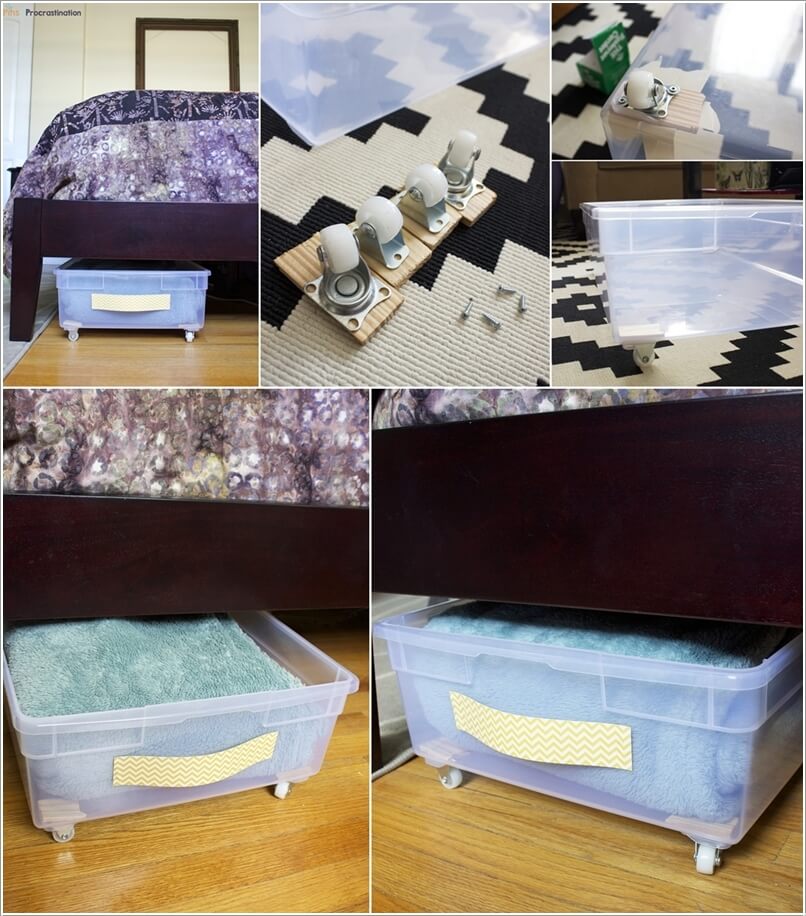 Suitcase bed storage idea for you
We all have an empty suitcase that we keep in our home place and maybe this is the thing that we can use for storage to the summer r winter clothes when we aren't traveling anywhere. Find motivation in the photo that follows right now!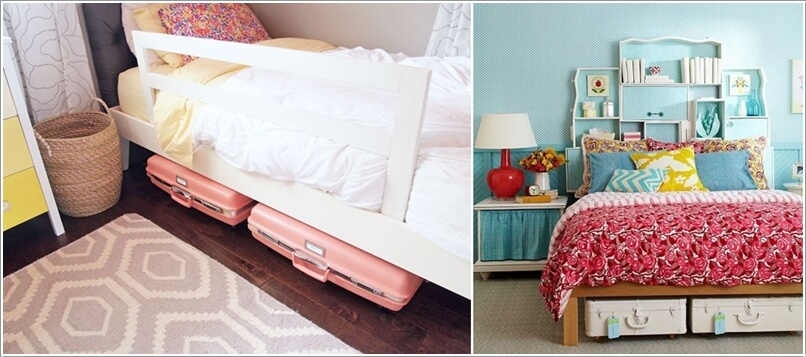 Use the space under the bed for storage
If you have a high bed, then you know that the place under the bed can't be empty but here you can fill all the clothes you use. Here, you have a place for all the t-shirts and shoes you use every day and you won't have a problem to find it in the early morning. Scroll down to see this photo which is the last from this post.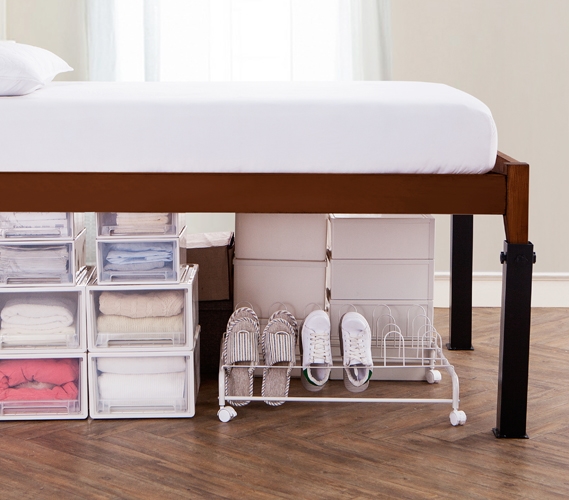 To conclude, I think that the storage and organization play an important role in interior place and we should all take care of this in the same way as we care for the interior design. Thanks so much for your attention and have a nice start of the day, keep following us and keep reading and sharing the best ideas!!!